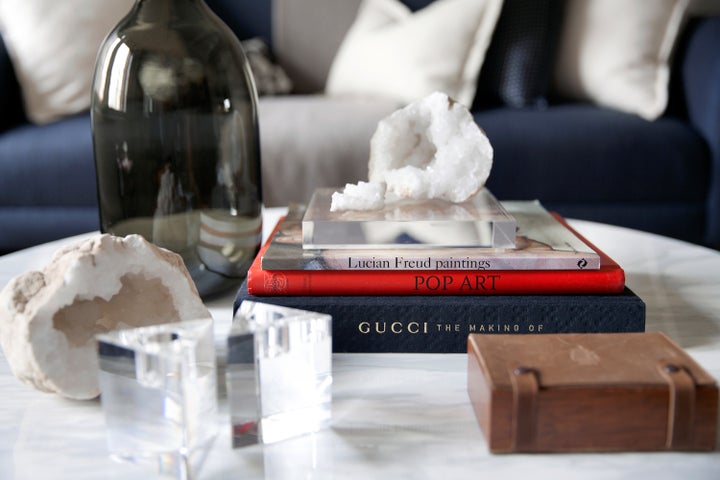 If you find yourself running out of spaces to decorate in your home, then consider giving your coffee table a quick refresh. Whether you're a nature lover, a tech geek, or an art snob, It's a space that is perfect for flaunting your interests. So don't let this aspect over your home get overlooked. Follow our guide to styling your coffee table.
Plants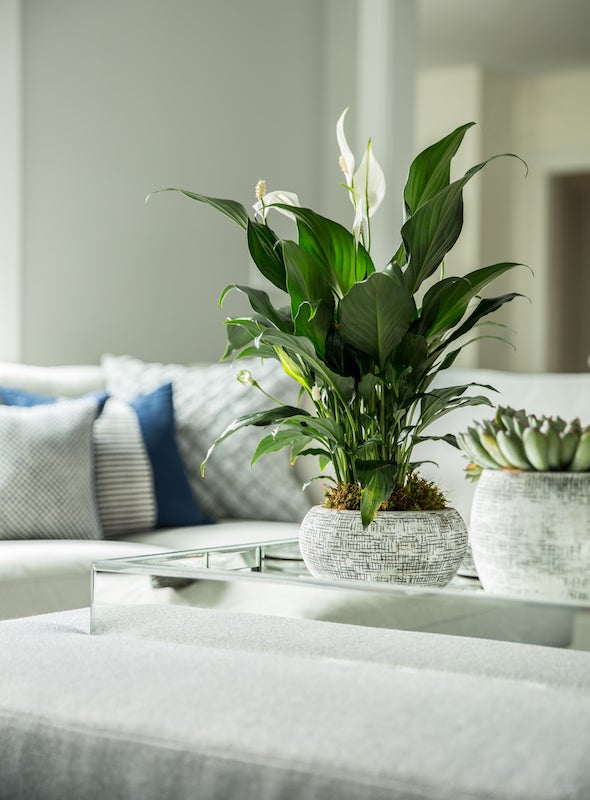 To keep your coffee table from appearing haphazard, start by sourcing a tray to corral everything together. Once everything looks more organized, then you'll be free to experiment more with shapes and colors. You can even place houseplants on your coffee table, like we did in in this Westchester family's home.
Table Objects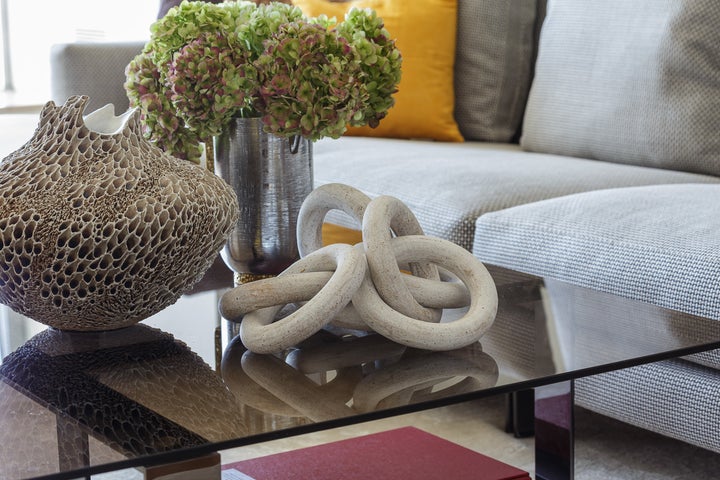 And if plants are a bit high maintenance, then consider sourcing more amorphous, naturalistic objects to style your coffee table. For the table in this San Francisco Luxury Condo, we sourced a concrete chain link, a bouquet of low-maintenance greenery, and a geometric honeycomb vase, for a modern, yet vibrant coffee table.
Art Books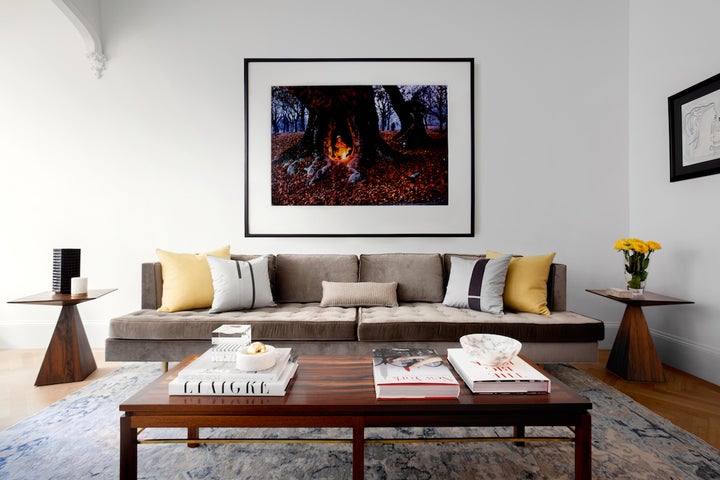 Want to impress your guests with everything you learned from the art history course you barely passed in college? Then show off with a few art books. It'll give your guests something to flip through while you're busy in the kitchen, and maybe some of that artistic know-how will rub off on you. Check out the art books that we sourced for this Mid-Century Palace on the Upper East Side.
Color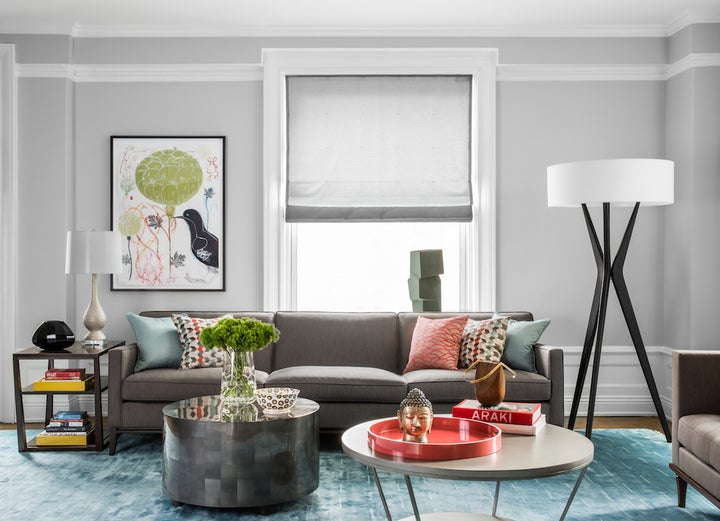 If you're looking to inject a dose of color into your living room, then there's no better place to do it than the coffee table. Source pieces that reference the existing style of your home, but incorporate the accent colors that you have elsewhere. In this colorful Upper West Side family apartment, we sourced a collection of green and ruby coffee table accents, to compliment one of the client's existing pieces of art.
Geodes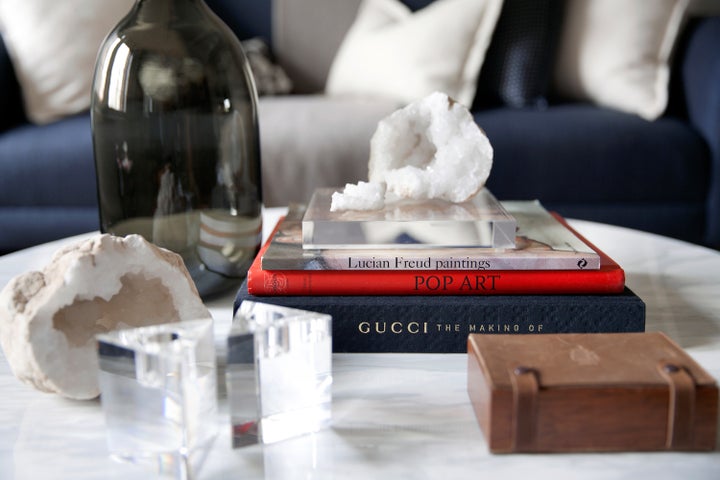 Rocks and geodes are a great way to bring a naturalistic, yet luxurious touch to your home. Intersperse them with the other objects that you've placed on your coffee table, like we did in this Manhattan Pied-a-Terre.
Sculptural Objects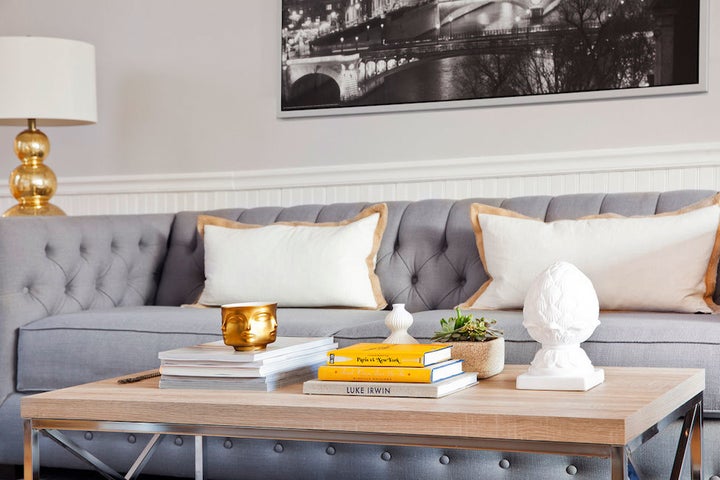 In addition to books, plants, and rocks, we love styling coffee tables with small sculptural objects. If you have a few statuettes that aren't getting enough attention on your shelves, then consider adding them to your coffee table, like we did in this Manhattan apartment makeover.
Monochrome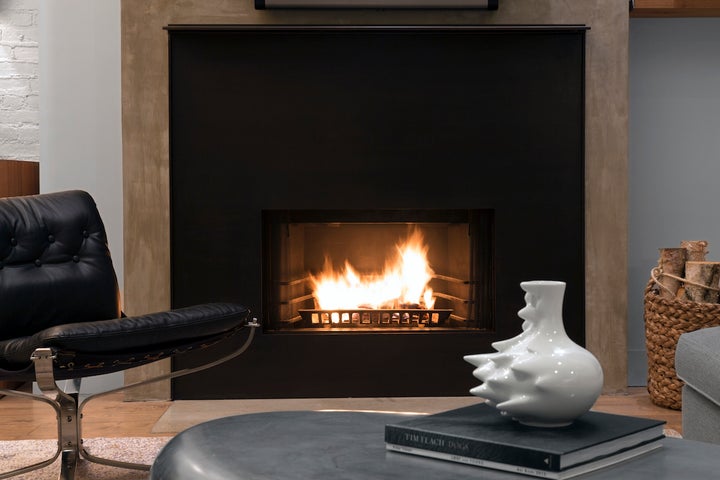 And if you're going for a high-contrast neutral look, then consider outfitting your coffee table with a collection of monochromatic table objects. But with any monochromatic look, never go for an all-white or an all-white scheme. Use a combination of textured greys, blacks, and whites for a compelling neutral palette, like we did in the living room of this SoHo duplex.