They say marriage is all about compromise. If that's the case, newlyweds Kia Parsons and Billy Bunning are off to an excellent start.
The UK couple had different visions when it came to their wedding cake; the bride wanted an all-white tiered cake with cascading sugar flowers. The groom, on the other hand, wanted to incorporate his love of comic book superheroes into the confection. So they met somewhere in the middle: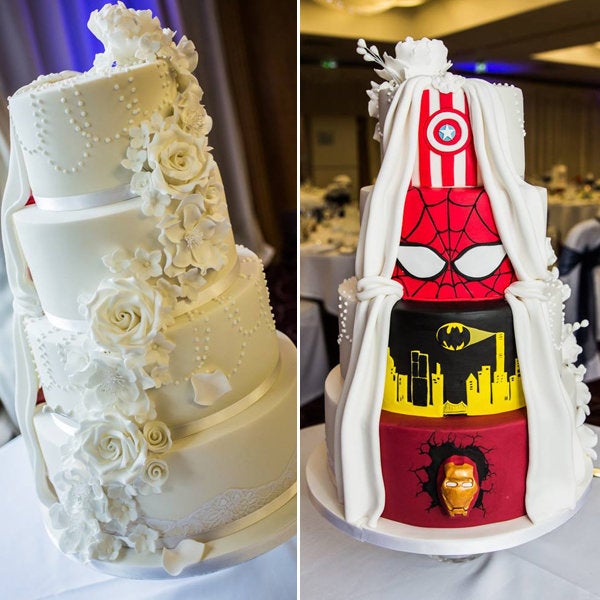 Julia Baker of Tier by Tier cake design created the cake for the couple's August 14 wedding in Milton Keynes, England. One side is the traditional-looking cake the bride wanted. On the other side, icing curtains reveal the logos of Marvel characters Captain America, Spider-Man and Iron Man, as well as Batman from the DC Comics camp.
"I loved every minute making this cake, as I knew it would be something that people would be surprised at and appeal to all the Marvel fans!" Julia told The Huffington Post.
In all, she spent 40 hours on the cake. It took 12 hours to make the sugar flowers, and the cake-baking and building took about 28 hours.
Needless to say, Kia and Billy were thrilled with the finished product.
"Julia did such a fantastic job and we were completely overwhelmed by how brilliant it looked!" the bride told HuffPost. "From most angles of the room, the cake looked like a traditional wedding cake -- just what we had wanted. It wasn't until the cake was moved for us to cut that our guests realized there was a hidden extra. Some didn't even realize until the photos went online after the wedding!"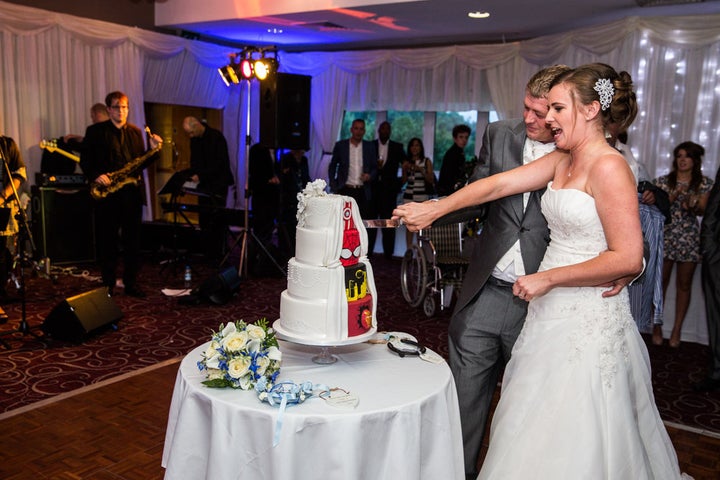 On Tuesday, a photo of the cake began going viral when it was shared by the Life Of Dad Facebook page.
"I was surprised at how popular it was and how quickly the pictures circulated on social media," Julia said. "I have plenty more ideas to work on and I am calling these 'double-take cakes.'"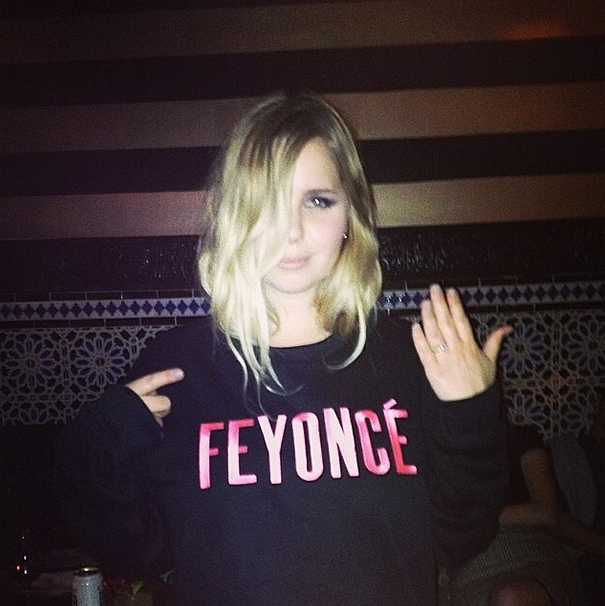 Awesome Wedding Ideas
Support HuffPost
A No-B.S. Guide To Life
Related
Popular in the Community