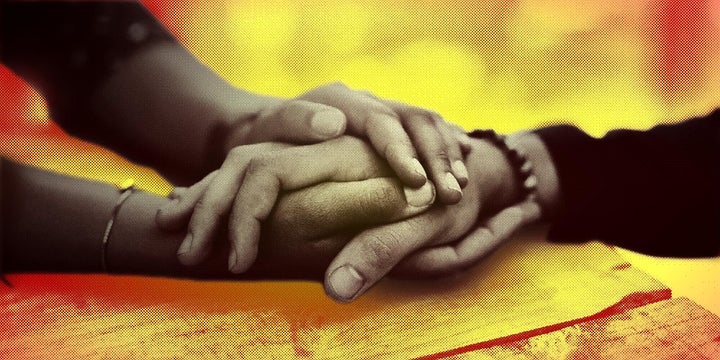 Deciding to go through a gender transition ― and live out a true, authentic identity ― can be a difficult and rewarding journey. The process may be filled with a roller coaster of emotions, and the support of loved ones can change the entire experience for the person who is transitioning.
"The simplest things can mean the most to a person who is brave enough to change their identity and become who they were always meant to be," said Audrey Hope, a relationship expert and addiction therapist at Seasons Rehab in Malibu, California. The importance of a support system through this process cannot be overstated, Hope stressed.
Here are some ways you can be a rock for someone during this pivotal point in their lives, according to experts:
1. Educate yourself
Learn about the three dimensions of gender ― body, identity and expression ― and how these dimensions work together to form a person's gender, recommended Lisa Kenney, executive director of Gender Spectrum, an organization that works to create a gender-inclusive world. "And be sure you understand that gender is different from sexual orientation," she explained.
2. Ask questions
"It can be helpful to ask your loved one, 'What would you like me to know about you?'" said Shamyra Howard, a sex and relationship therapist in Baton Rouge, Louisiana. "People are experts on their own lives. Therefore, it's always best to get information directly from the source."
She added that it's helpful to inquire about what kind of support your loved one would like from you directly. "Genuinely ask, 'How can I help you?' as often as you feel prepared to actually be of assistance," she said.
3. Don't doubt them
"If a person comes out as trans or gender nonconforming, that means that the dissonance and dysphoria of being in the wrong biologically sexed body is so significant that it is worth risking their safety, even, to come out," said Rachel Oppenheimer, a licensed psychologist and owner of Therapy Hive and Upside Therapy and Evaluation Center. "Being met with doubt and questioning can exacerbate some of the sadness and depression that comes with gender dysphoria."
And while you're at it, be conscious of the language you use, too. Sometimes well-meaning conversation starters can backfire.
"You also need to be careful not to ask the transgender person when they decided to be trans, because they don't ever really decide to be trans, they just are," explained Jennifer Burroughs, whose partner, Lawren Burroughs, documented her transition to Lawren on the TLC series "Lost in Transition."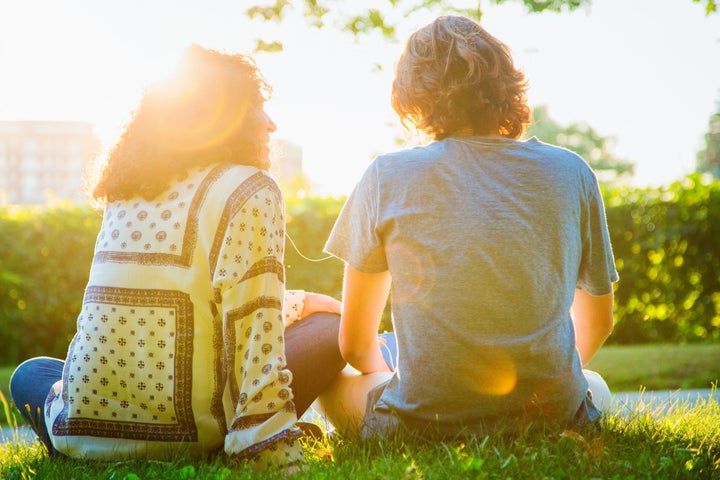 4. Call them by their correct pronoun and preferred name
Oppenheimer suggested openly asking your transitioning friend, "What do you prefer to be called? What would you like me to call you? What pronouns would you like me to use?" This helps to ward of any mislabeling or misgendering upfront. And don't make assumptions about the person's identity.
"If a person chooses a very feminine or very masculine name, that doesn't necessarily mean that they want to use the corresponding pronouns; they may be more comfortable with gender-neutral pronouns, like they/them," Oppenheimer explained. "You may revert to using a given name or the wrong gender, simply because it is habit and it's hard to remember these shifts in conversation, especially in the beginning."
But rather than sticking with the misgendering or use of the "dead name," she suggested acknowledging the error, correcting yourself and moving on.
5. Avoid harmful terminology
Jennifer Burroughs recommended doing a quick Google search to find out what trigger words can hurt. Words like "tranny," for instance, can be extremely demeaning. "It's important that you do your part in avoiding using words like those that are hurtful," she added.
6. Don't confuse gender identity with sexual identity
"This is often confusing, but I've heard it described as, 'sexual identity is who you go to bed with. Gender identity is who you go to bed as,'" Oppenheimer said. She noted that both gender and sexuality are on a spectrum, so there may be variations and changes that occur. If a person changes their gender identity, their sexual identity may not necessarily change.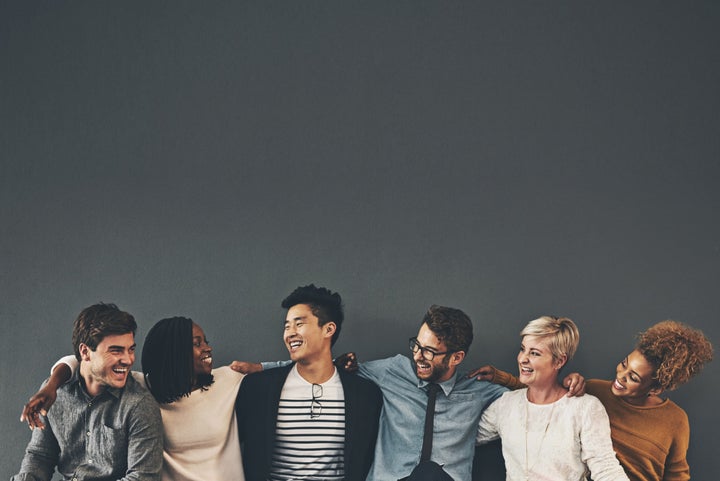 7. Avoid stereotypes
"A person who has transitioned does not automatically like all of the stereotypical things that are associated with their gender," Oppenheimer explained.
Interests ― whether it's fashion, sports, cars, makeup, whatever ― don't depend on a person's identity.
8. Don't compare
"If you didn't know the person really well before, it's not polite to ask for pictures and try to do comparisons because that can be detrimental," Jennifer Burroughs said.
She added that before-and-after assessments are also not ideal. "This happened to Lawren a lot," she explained. "Because Larry was a really good-looking man, people will make comments like 'Oh why would you want to do that? You were a really good-looking guy.' That's hurtful for her."
9. Accompany them to appointments
"Sitting in a waiting room by yourself can be overwhelming. Opening up to a provider about who you are can be intimidating and scary, especially when that provider is your access to medical transition," said Alice Sattler, a nurse-midwife who provides informed-consent care for transgender individuals at Connectus Health. "As a provider, I'm always happy to see patients being supported by friends and loved ones."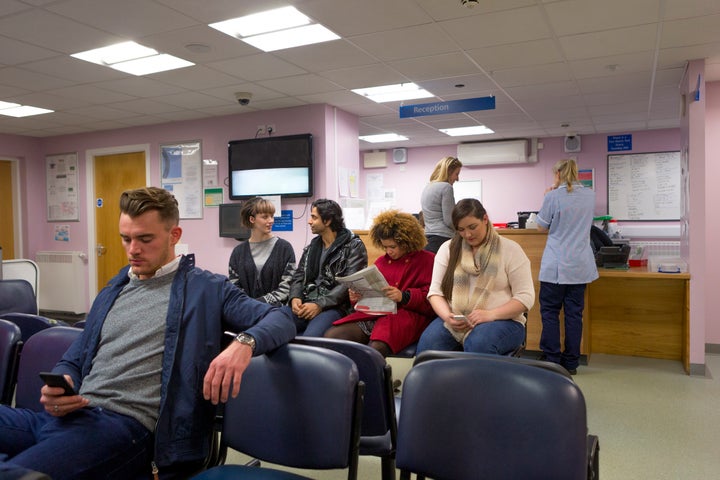 10. Encourage them to talk with a mental health professional
Therapy can be extremely beneficial in navigating any obstacles that may arise during a person's transition. Support groups can also be incredibly helpful. "The best way for the transitioning person and the person who is supporting them to understand is to hear other people's experiences," Jennifer Burroughs explained.
"Having Jennifer with me through the appointments with the endocrinologist, with my therapist was so helpful," Lawren Burroughs added. "Having somebody willing to go along with you on your journey and hold your hand through the process is very comforting."
11. Seek out your own support if you need to
"There is a measure of grieving that must be done as the family member or friend of a trans person," said Molly Conway, a publicist in Berkeley, California, whose spouse is transgender.
From Conway's experience, it's best to make time and space to work through your personal emotions without placing that burden on the person transitioning.
"Give yourself that time. Book some therapy, make a regular walking date with a friend. Fill a journal. Whatever you need to do ― but don't place the full burden of that emotional labor on the person transitioning," she said.
#TheFutureIsQueer is HuffPost's monthlong celebration of queerness, not just as an identity but as action in the world. Find all of our Pride Month coverage here.
Related
Before You Go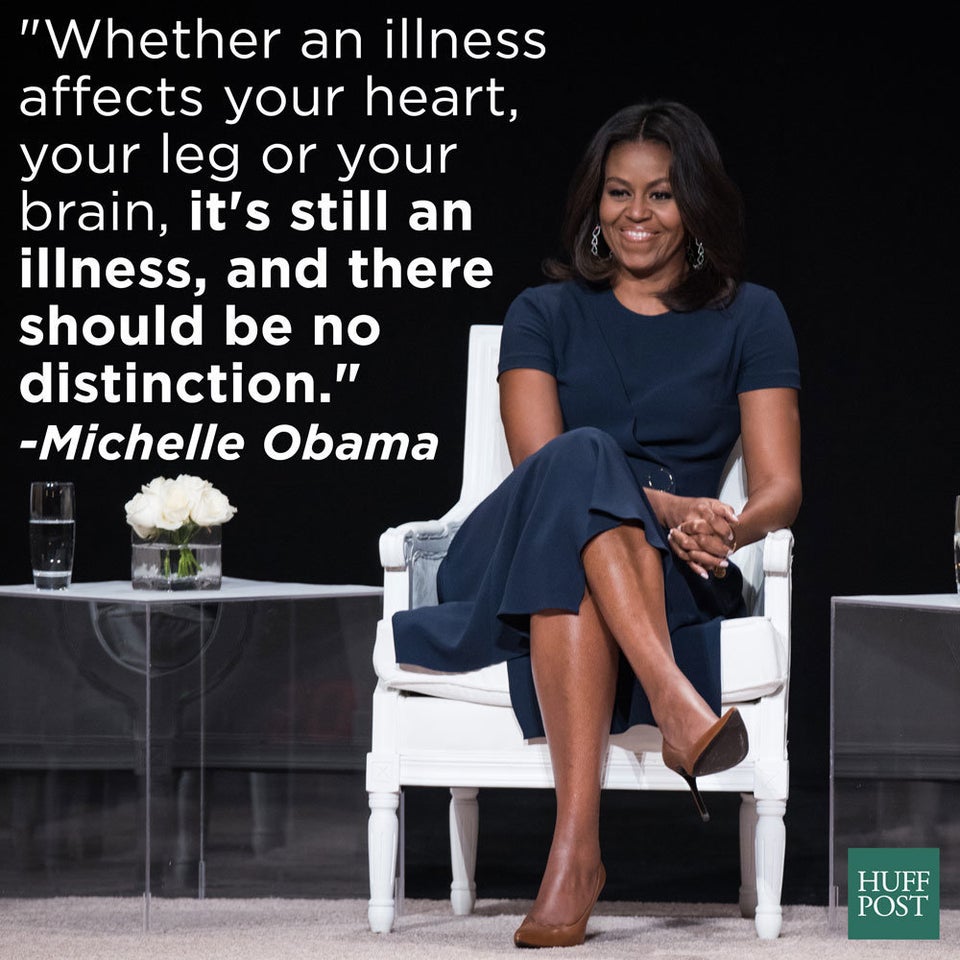 Celebrities On The Importance Of Mental Health