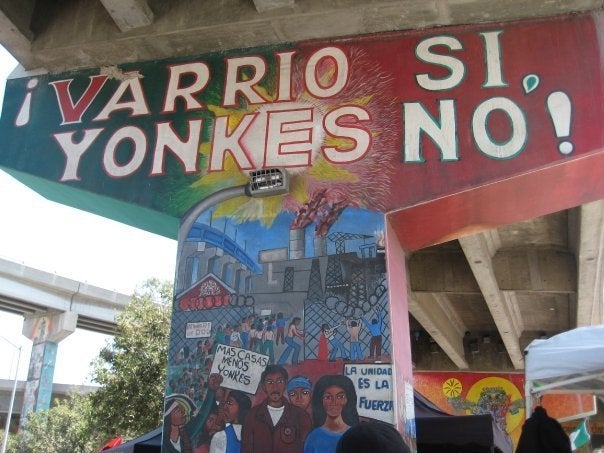 Gentrification is a divisive word. Some love the idea, while others find it painful. Why would anyone hate a rise in property values and hipster-filled cafés? Mostly because the displacement of families due to rising housing costs, and the shuttering of family-owned businesses, is heartbreaking.
It typically starts with artists and entrepreneurs looking for affordable spaces, which usually matches neighborhoods occupied by people of color. It's not a new process; if you've watched an episode of Portlandia, or been to Brooklyn, you're a little familiar with it. In San Diego, we've seen our share of neighborhood transformations by way of North Park, South Park, Normal and University Heights.
Which brings us to the historic neighborhood of Barrio Logan. Its infamous Chicano Park (and if you don't know its history, do some homework here) was just declared a national landmark. It is an area deeply rooted in Chicano, Latinx and Indigenous activism, and is made of strong, passionate, hard-working people who are protective of their history.
That said, even Barrio has seen its fair share of change. Once a community forced to fight for their own park, art galleries now line Logan Avenue, as well as breweries, coffee shops and cafés. The one thing they all have in common, however: they know what they've stepped into.
A recent controversy over a Kickstarter campaign for La Gracia ― a self-described "fruteria" where "traditional meets modern in Barrio Logan" ― is a prime example of a business forgetting its homework. The owner, Jenny Niezgoda, quickly canceled both the Kickstarter campaign and project, after negative comments regarding her culturally-insensitive video exploded all over social media.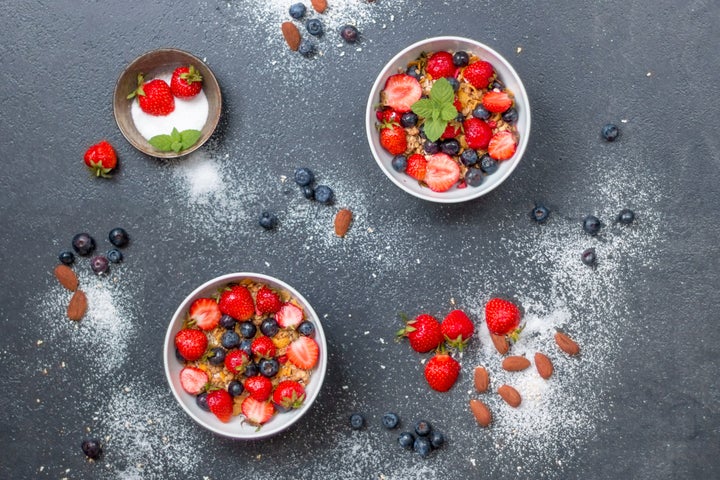 While I don't have the answer to gentrification (that's a bigger discussion involving affordable housing and city regulation) I can offer a couple helpful tips for those looking to learn from the mistakes mentioned above.
Listen
It's really difficult to listen to others complain about something you're so passionate about. More difficult is coping with the feeling of disrespect and condescension, particularly when your group has a long history with both. The pain is real, and even though none of us likes seeing angry comments, taking a moment to understand that pain, is key.
Unfortunately, the name-callers on social media do nothing to help awareness or understanding. There's an opportunity here to educate Niezgoda and others like her, so they understand the anger isn't just haters or trolls.
While sexism touches this controversy ― the male business owners of the new Thorn Street Brewing and Bar Logan haven't received the firestorm that Niezgoda did ― neither of these owners produced offensive visuals, asking for financial support.
Learn What Tokenism Means
Knowing one or two people of a particular culture doesn't give you a ticket into that culture, or approval from a whole community.
Disclaimer: I do not identify as Chicana. I am of Latin-American descent, my parents are both immigrants from Quito, Ecuador, and I was born and raised in San Bernardino County.
I've lived in San Diego for 17 years, and while I identify as Latina who can relate to many in this community, I in no way represent their thoughts, feelings, or experiences. No one person represents an entire group of people.
Talk to All of Your Neighbors
If you're thinking of entering a community like Barrio Logan, simply chatting with a business owner or two for a few minutes over coffee isn't going to cut it. The Chicano Park Steering Committee is a good place to start, contacting union members, business owners, going to Chicano Park Day, attending town hall meetings and, again, listening to the people who have made this place their home for generations, is just the starting off point.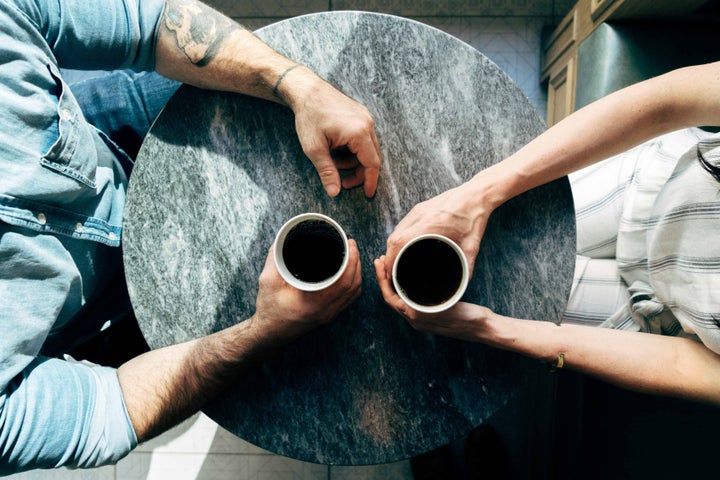 Stay Humble
It is not your job to save the community. The community has and will always take care of themselves.
If you really want to help, here's a few suggestions: Shop at businesses that already exist, volunteer at local events, donate to local charities and churches and ask community members what they want in their neighborhood.
Remind yourself that though you may be well-intentioned, it is not your job to "save" any group of historically marginalized people. Take a moment and look up the definition of White Savior Complex.
Learn What Cultural Appropriation Means
Taking a couple vacations in another country, does not mean you are now part of the fabric of that country. Why? Because at the end of the day, week, month, or year, you get to go home to your first-world life.
Many people mistake appropriation for appreciation, but there is a clear distinction. You can appreciate a culture by supporting the things they've built, not by taking it from them. You can follow the lead of people already working in the community, rather than taking the lead yourself.
Most importantly, you do not take any aspect of their culture—weather it's food, clothes, or art—and claim that you will make it better.
Make It About The Community, Not About You
Arguing that you want to open a business because you are passionate about it, you want to help, and you think you have a great idea is way too many yous.
Stop and ask yourself, "Why am I really doing this?" Will it benefit people who are renters, live on a fixed income and are deeply protective of their history? If the answer is simply because you can afford the rent, and it looks good on Instagram, then it's time to reconsider your plan.
Calling all HuffPost superfans!
Sign up for membership to become a founding member and help shape HuffPost's next chapter
BEFORE YOU GO