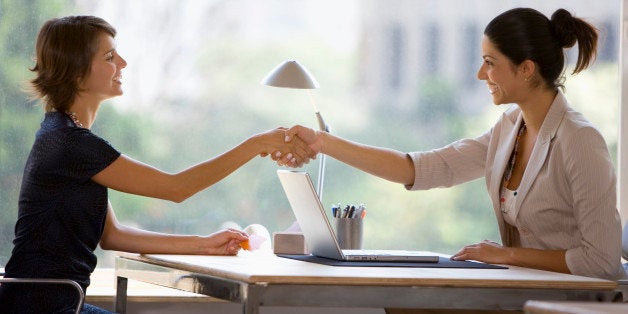 Adèle Galey, of the Athena Empire, a boot-camp for women who are emerging entrepreneurs, talks about why it's necessary to create communities of sisterhood.
Can you tell us a bit about yourself?
My name is Adèle, I'm a 27 year-old French entrepreneur living in Chile. I co-founded two startups. My specialty lies in alternative education and in inspiring young talent to become change-makers.
I moved to Chile in January of this year, and connected with the team at a company, a startup laboratory, really, called Exosphere. There, I began working with entrepreneurs and innovators; people focused on creating training programs with the goal of enhancing personal and artistic development; entrepreneurship and creativity.
What's the ultimate goal of Exosphere?
To find solutions to the most pressing needs of the world.
And you've since become involved with Athena, an empowerment program for women entrepreneurs.
Right. I first heard about Athena about a year ago. I had just arrived in Chile and I was asking myself a lot of questions about what the next steps in my life needed to be, as an entrepreneur and as a person.
When I first heard about Athena, a boot-camp for women entrepreneurs, I have to admit, I was against it at first. I don't like "women only" anything.
But Exosphere, the parent company, has been running these kind of programs for two years and have had participants from more than 25 countries.
And, despite the incredible diversity of countries, races, and religions, we realized that we were suffering from a gender imbalance, across the board.
So you think we still need gender-specific entrepreneurship programs?
Yes. Still. I hope this will be irrelevant in a few years, but for now, I believe it's important that women gain confidence, and that they realize their strength, together. And we are here to help in this process, and to capitalize on this incredibly high level of collaboration and "sisterhood" amongst women we've seen in the past boot camps; a sisterhood that encourages both individual growth, and collaboration.
How many people have you helped?
In only two years, we've have been able to help more than 700 participants throughout all our programs, in more than fifteen countries.
We organize programs designed to provide a unique experience to its participants. What they all have in common? First, our dedication to people; both in their development and growth as individuals, and by building community with one another to create deep ties and lifetime friendships. Second, we provide a balance between philosophical exploration and practical application.
Praxis. So what advice do you have for the young women out there, who might be interested in starting their own company?
And if you can't, I would say: learn to know yourself, your "WHY?"
Why do you want to start your company? Why does it resonate with who you are, with who you want to be? And believe me, the answer shouldn't be: "because I want to be a billionaire."
Looking at yourself is the starting point to any entrepreneurial path. The projects: you'll have plenty, and / or they will evolve, change shape and form. But what they should all have in common is the coherence with your inner self.
Before becoming an entrepreneur, become the entrepreneur of your own life.
Listen to what's deep and honest about you.
What's your hope for the future? What are you building towards?
In a world full of people and organizations selling answers, at Exosphere we are trying to become the first institution built on asking questions. We want to be the first startup laboratory of this sort, welcoming talent from everywhere in the world to go out of their comfort zone and start building things and solving problems.
*Athena's next boot camp starts on October 19. Visit their website for more information.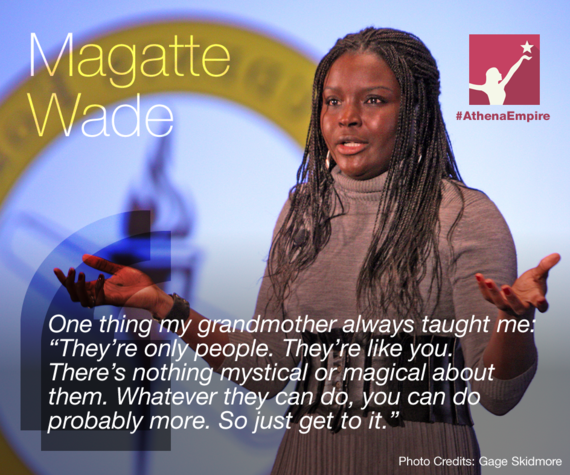 Calling all HuffPost superfans!
Sign up for membership to become a founding member and help shape HuffPost's next chapter