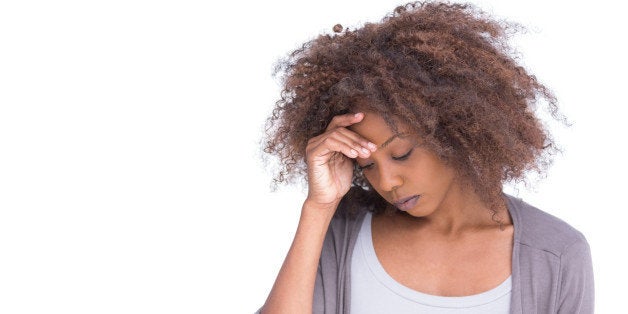 Are the holidays just too much pressure for a relationship to survive? A Daily Mail analysis of Facebook statuses revealed that right before Christmas was the time that people were most likely to call it quits.
If you have been the victim of a holiday dump. Here are 5 healthy ways to recover and make it through the holiday season:
1. Make a List - No, not a list for Santa, a list of your wants and needs in a mate. This is the first thing that my colleague Jack A Daniels and I did with the women we coach on #BlackLove on FYI TV. A relationship is not a failure, it is an opportunity to learn more about yourself and where your partner was not meeting your needs (and where you might not have been meeting theirs.) Take this holiday break to do some healthy introspection so you can give love another go in the new year.
2. Get a Date - Sometimes the best way to recover from an old relationship is to discover that there are other people out there who find you attractive. Dating sites and apps see a surge in new members between Thanksgiving and New Years so this is the perfect time to sign online and see who else is out there.
3. Give Yourself a Break - I see so many new singles in my coaching programs that spend too much time beating themselves up about the actions they took which may have led to end the relationship. Have compassion for yourself and remind yourself that, given the circumstances, you did the best you could do in that relationship.
4. Call a Friend - People tend to hibernate and retreat from social life after a breakup but you will feel better if you surround yourself with friends and family who love you unconditionally.
5. Take a Trip - A quick way shake yourself out of a rut is to change your environment. Especially if you lived with your ex, you need to time to clear the space and reset. It doesn't need to be an expensive vacation. A long drive or a campout in the mountains can help you clear your head and gain some new perspective.
Get more dating advice from Damona Hoffman on #BlackLove every Tuesday night at 10:15 p.m. on FYI TV.
Popular in the Community