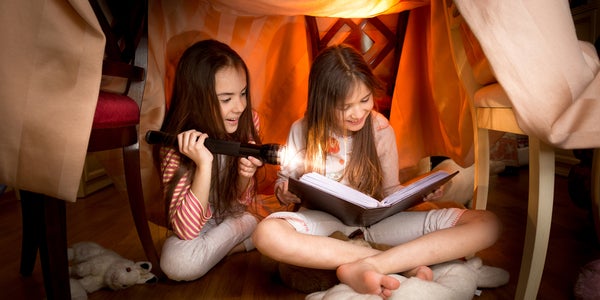 Instead of panicking, make a plan because being cooped up in the house can make parents and children crazy after a few days, let alone weeks on end.
Here are my survival tips:
Include your children in the plans. Assuming your children are old enough ( 4+) have a family meeting and ask them what they want to do:
Chill at home and have lots of screen time
Play dates
Movies
Check out any new exhibits, museums in your community
Including them will help them feel in control and assume ownership over their winter break. They will also be much more likely to take care of their chores and responsibilities when they know they are getting to participate in things they are excited about, because they helped choose them. This conversation puts the entertaining and buy-in on the kids because they directed the plans, not mom.
Loosen up the schedule. In my family of three little boys we start out the break relaxing to come down from the hectic school schedule, keeping regular meal times and slightly later bedtimes, but, I can tell after a few days and the natives start to get restless, it's time to get them up and out of the house to activities.
Don't abandon routine. A completely unstructured break will lead to stress, boredom, and a very crazy messy house. Just because school is not in session doesn't mean routine and responsibilities should go out the window. Give your children responsibilities that are appropriate for their ages and abilities and be sure those things are taken care of each day. We have found that the best time for chores and household responsibilities is first thing in the morning. Help your children understand that when things are in order at home, it leaves more time for your family to do all the fun things winter has to offer. You know your child best, honor his needs.
Don't do it all yourself all the time. Every break I get the bright idea that I won't schedule anything for my kids and every day we'll just "figure it out." I call this Camp Mommy, which ends up being amazing for everyone but me because I entertain them all day and don't get anything else done.
Have a focal point. Mom needs something that she has planned for just herself after the kids go back to school that she focuses on and thinks about when they are driving her crazy. She will think of it and mentally talk to herself, "just hold on, I can do this without losing it."
Yes, it's brutal and I'm bracing myself for being "on" the next 2 weeks
Plan ahead. Take a few minutes to do some research about all the fun things your city has to offer over the next few months. Most places you will want to visit do promotions - two for one days, kids free days etc… These are good things to know in advance and great to put on the calendar. That way, you have planned ahead and saved money, too. There is nothing wrong with calendaring your next few months. Plan in your vacations and experiences so the whole family can see not only what is coming up, but what available time your family has to do other things, too.
Bribe others. College kids are off of school, too. This means the BABYSITTERS ARE HOME! And, they love playing with your kids and breaking up their fights and making them snacks they don't eat! Well, they don't really love it, but you pay them to act like it so, who cares? As long as they don't put your kid in a choke hold or show them how to make hairspray torches (like mine did when I was younger!) you're good to go! I've already lined up mine for the week of New Years for $5 an hour. If you hire a mother's helper during this time you can also plan to get some projects done!
Embrace drop-off playdates. If your kids are old enough to be dropped off for a playdate, do it. In exchange, tell your bestie she can drop her kids at your house for an afternoon or more. Chances are the kids will entertain one another and you can get some of that work done that's been piling up.
Plan a mom's night out, escape your kids. Check out. With wine. Bottles and bottles of wine. Do you realize that there really are such things as morning cocktails? Have one. Every day during the holidays and things will seem much less, um, hectic.*
Just relax. We have pajama jammie jams pretty much every night starting the week of Thanksgiving (when they start playing holiday movies on TV non-stop). We love ourselves a good movie and when it's too cold to go outside (we are a family of weather wimps), no school to get up early for, and no real reason to even get off of the couch we're sorta in our happy place! Luckily Orville Redenbacher and Netflix have us covered. You cannot be their sole source of entertainment, which is a recipe for disaster because you're sure to fail.
Don't panic. Some days the kids will be bored and some days you'll be exhausted by 10 am. But some of our best childhood memories are from winter and summer breaks, so just relax and enjoy help your kids make memories this year.
Finding time for yourself is almost impossible this time of year, but if you do, you're more likely to relax. And if you're relaxed, your children are also more likely to enjoy themselves.
Schedule time for yourself, even if it means getting out a pen and writing it into your calendar. Do whatever makes you feel refreshed - a walk, having coffee with a friend, reading a book, taking a bubble bath.
Be aware and recognize you may not have a second to yourself. It's overwhelming, but, remember your plan for when the kids go back to school?
Popular in the Community