The other night, I was sitting in front of my Christmas tree, listening to holiday standards while wrapping presents for my kids, and I cried. Big, splashy tears that streaked my shirt; snot that ran over my upper lip. I won't be with my kids this Christmas; they'll be with my ex-husband and his girlfriend and my now lost family in Wisconsin.
Year on, year off. It seemed like such a sensible solution when we wrote up the divorce settlement: we each get the kids, every other year, for the holidays. Easy (or easier) to divide everything up rationally --"equitably" -- yours and mine. Except when you're holding the (spoiler!) Star Wars Millennium Falcon Lego Set and Frank Sinatra is crooning, "Have yourself a merry little Christmas. Let your heart be light. From now on our troubles will be out of sight," and you realize this totally, amazing, awesome gift for your son might turn out to be a duplicate gift because someone else already gave it to him on Christmas Day. This is the paranoia of grief and longing.
But what I've learned this year (besides the fact that divorce is painful and lonely, but liberating) is how good I have it when it comes to my friends and family. The night when I was a puddle on the floor, my sister called to tell me that she sent a "Christmas Family Movie Night" gift box: gifts to be opened in conjunction with a movie, at coordinated times. Twenty-one gifts. She wanted us to have an early Christmas together before we had to separate.
My kids, who no longer believe in Santa, are giddy with excitement and circle the box, feeling the wrapped gifts, trying to guess what each might be.
"#2 says to put it in the microwave," Sophia said. "Popcorn!"
Alexander shook it. "Definitely!"
In the grand scheme of things, Christmas is just another day. At least that's what I've been telling myself -- another day to get through. But my sister sent a box of joy.
This is how my friends have surprised and sustained me all year. Not necessarily with actual gifts -- though there have been those, too (yoga lessons when I couldn't afford them, flowers, books) -- but with their unwavering presence. By presence, I don't just mean their bodies on the couch beside mine, though that too, as a hand, a shoulder, and a hug are pretty good antidotes to the flattening loneliness of the weeks by myself. By presence, I mean their loving, supportive, patient attention. Listening to me, walking with me, running with me, feeding me, answering the phone, the texts, the need I have had this year for love, proof of love, after its absence for so long. Heartbreak is greedy and the broken self clamors for reassurance: who am alone without (his) love? My friends remind me that I am necessary to them, that I am worth the irritation and frustration and disappointment because most essentially, I am funny and intelligent and compassionate and help complete their world. My history, to them, is part of what makes me enough.
"Really, who is going to want to stick around with me after I tell him about [insert here: Bipolar/Anorexia/Alcoholism]?" I said to my sister one night.
"Stop it," she said. "The right person will come along and none of that will matter because it's part of you. He'll love you for living through it and not giving up."
My friends often interrupt my doom-laden forecasts with equally absolutist optimism: "Stop it. The universe has a plan for you. It won't always be this painful. It won't."
David Whyte, in his book Consolations, writes this of friendship: "In the course of the years a close friendship will always reveal the shadow in the other as much as ourselves, to remain friends we must know the other and their difficulties and even their sins and encourage the best in them, not through critique but through addressing the better part of them, the leading creative edge of their incarnation, thus subtly discouraging what makes them smaller, less generous, less of themselves."
Movie night boxes. Netflix binges. Countless cups of tea and seltzer (my friends always ask if I'd rather they not drink around me). Pasta dinners with my kids. Vegetarian haute cuisine when I'm alone. Time, so much of their valuable time (they have families and work too) given to me. It is why I will make it through this Christmas. My brother and sister-in-law bought me a ticket home to New York for the holiday so that I will be with family, instead of waking up in an empty house, with gifts under the tree that won't be unwrapped for days. It is why I am blessed instead of broken.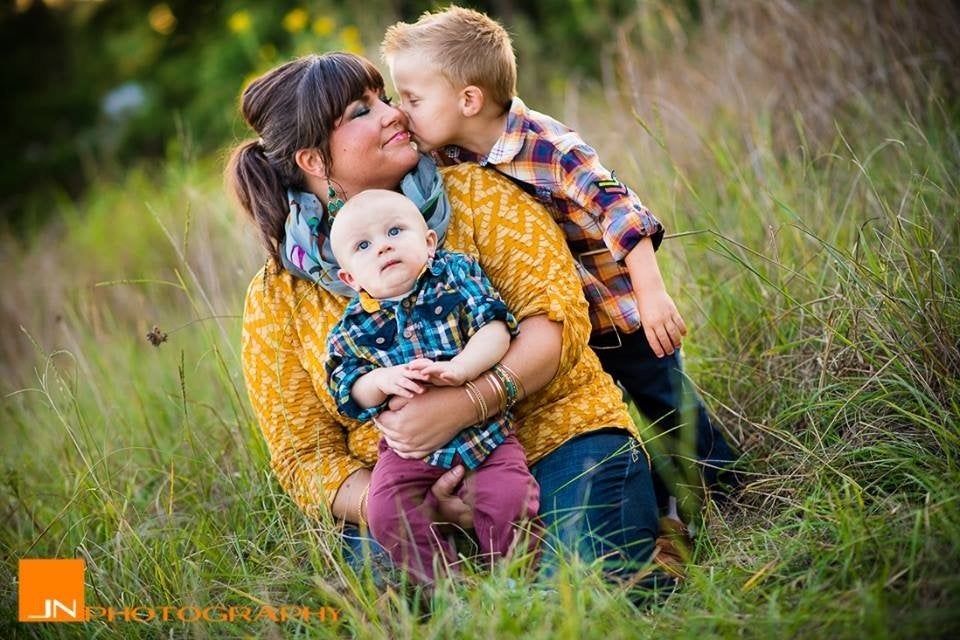 Love After Divorce
Related