Third grade can be tough, but luckily the world has a creative 8-year-old to offer some hilarious tips.
Christopher Bannon created a guide to surviving third grade for a school assignment that involved writing down 10 tips. His mother, Melissa Barvels, said that Marissa Moss' book Amelia's School Survival Guide inspired Christopher's list of tips, but that her son came up with the advice all on his own. According to her, Christopher said the guide "kind of just came to [his] mind."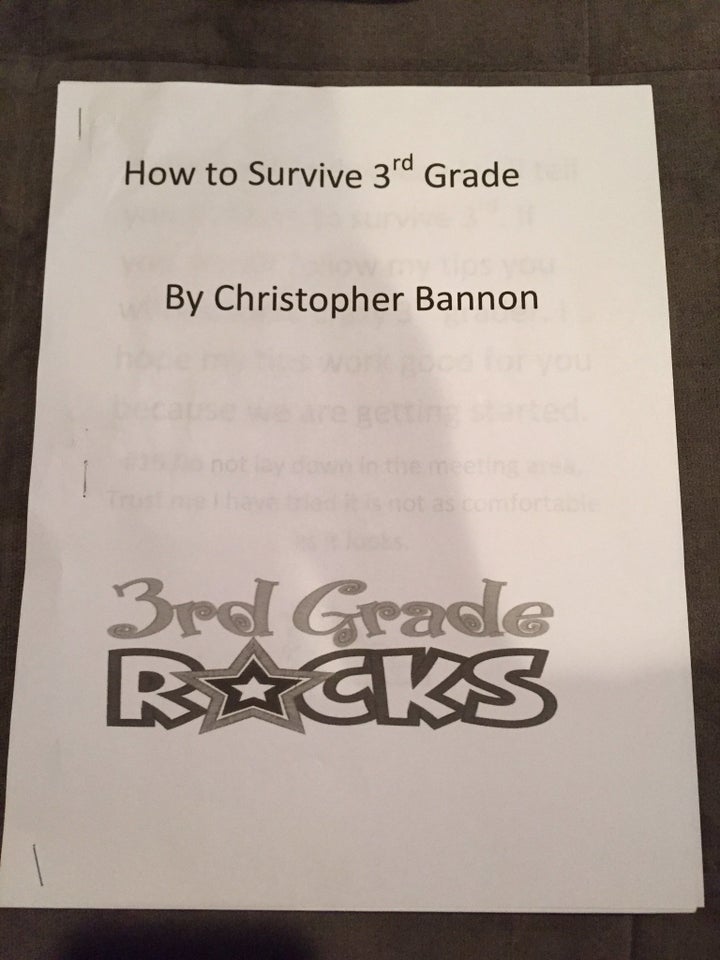 Christopher's tips include drinking water because teachers obviously don't want students passing out and not accidentally calling teachers mom or dad. Why? "Because she/he will give you extra homework if she/he is your mom/dad." Duly noted, Christopher.
In what might be his best tip, he saves thousands of students from the agony of having an embarrassing photo on the refrigerator by reminding them to "look good on school picture day." Barvels said that this suggestion was her favorite on her son's list and that he is clearly taking his own advice.
"Hey, the kid's got a point," she said. "Looking good on picture day is crucial. We have about eight magnets of Christopher on our fridge from various grades and sports. He looks great in them all, but I am a little partial!"
The proud mom also thinks her son should now create a guide for surviving every grade as he gets older.
"It was really funny and I think other kids can use some of the tips to do well and stay out of trouble," she said. "I think Christopher will continue writing in general. He really enjoyed doing it and he loved everyone's reaction to it."
We'd take your advice, Christopher.
See Christopher's guide in full below.