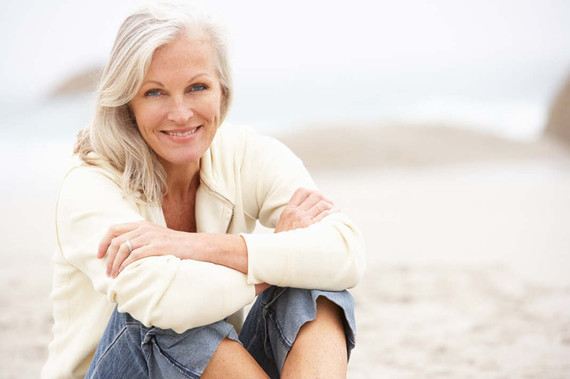 So what's a widow or a divorcee to do when alone? I know, darlings, there are a multitude of us in the universe compared to men. I know that men have the advantage and we wait for our phone to ring. I know that men visually age better than women (nothing wrong with a little nip and a tuck, darlings!) I know many men prefer younger women because it makes them feel viral, not necessarily feel happier. So if you are looking for romance: be proactive!
DO KEEP AN OPEN MIND! The single women in my circle of acquaintances, which is growing by the day, are fixed up by their friends or through their friend's friend. Oh! I also have a few friends who have met their man on Match.com. Your attitude is so important. Please go out with every man that calls you, even though you may not be interested, because being seen is the key! You never know who may notice you across a crowded room!
LOOK YOUR BEST AT ALL TIMES! Keep yourself in dating shape and be an informed woman; a good conversationalist. Get into the habit of leaving your home 'expecting' to meet that special someone. Dress for falling in love! One of my girlfriends met her husband sitting at Starbucks. She went in looking great and just by chance had some props...her laptop, a newspaper and her dog. A man walked over and admired her dog! She left with a fourth prop...her new husband to be!
DO TRY NEW PHYSICAL ACTIVITIES: Many men in our age bracket have time to devote to golf, tennis, biking, taking classes or working out at the gym. Be an eager participant. Be eager to take up their interest(s.) You don't have to excel...just have fun and share. You know men want to be better than we are, anyway, darlings! Remember: The couple that plays together usually stays together.
TAKE A SINGLES CRUISE OR SINGLES LAND TOUR: Take the bull by the horns, call a travel agency and inquire about single cruises or land tours. There are bridge and scrabble cruises that might peak your fancy.You do not have to be a good player. Some charming man may come to your aid! Be specific about the age category, the ratio of men to women on the tour, and book on a large ship.
YOU MAY FIND NEW LOVE THROUGH GRIEVING YOUR PAST LOVE: If you are grieving over your loss, join a self-help group. I think a man who reaches out for help is sensitive, a wonderful quality in a man.
YOUR BEHAVIOR WHEN YOU MEET HIM IS THE REAL TEST!
REMEMBER: ALL MEN ARE GROWN UP LITTLE BOYS. I have noticed among my remarried friends, that their real beauty shines from within. They are not the older beauty queens, they are not the wealthy widows; they are the women who have the ability to be loving, upbeat, interesting and kind.
BE INTERESTED IN HIS FAMILY: I can tell you from my personal experience that it is up to a woman to blend two families. Be a blender not a divider. Talk about his children; bring the two families together. Be the glue! This is attractive to a man.
LAST BUT REALLY...FIRST!!! Make the man you hope to date the most important person in your life, darlings!
Do something GOOD today: Put yourself in drive and find your match!
For more Relationship Tips, click here.
REAL LIFE. REAL NEWS. REAL VOICES.
Help us tell more of the stories that matter from voices that too often remain unheard.