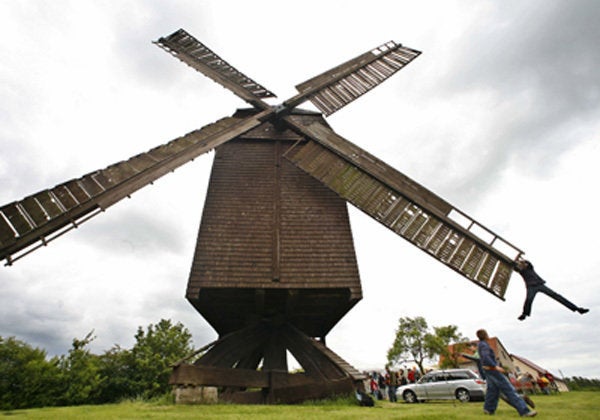 One way to reduce your carbon footprint and support alternative energy technology is to power your own home with wind, water, landfill gas, or the sun. No, you needn't erect a windmill or slap solar panels on your roof to tap into renewable energy -- a simple phone call to your local electricity provider will do the trick.
Wherever you live, purchasing renewable energy to offset your consumption of fossil fuels will cost only marginally more than your standard energy rate, and will leave your conscience clear and breezy. Here's how to switch over to sustainable energy sources in some of the biggest cities in the country -- tactics that will likely work in your town or city as well.
New York
In New York, Con Edison has partnered with several green suppliers such as Accent Energy, ConEdison Solutions and IDT Energy. Go to any of these sites, plug in your address and choose from several green energy options available in your neighborhood. In choosing one of these providers, you will receive just one energy bill from ConEd, who will deliver the alternative energy to your home.
Los Angeles
The LA Department of Water and Power has recently launched the Green Power for a Green LA Program, which similarly permits direct enrollment in cleaner, greener energy provider schemes through the city's main energy provider. Check out LADWP's residential Green Power Program, which charges a small premium for renewable energy, but allows customers can choose the extent to which they wish to offset their conventional energy consumption by buying wind and hydro-electric power. Simply fill out your name and address and choose a contribution percentage between 20% and 100% of your total energy consumption.
Chicago
In Chicago, the primary energy provider, ComEd, does not currently have a green energy program in which customers can enroll directly. However, alternative energy credits are available for purchase from Illinois-based as well as national alternative energy providers. Click over to Blue Star Energy or Community Energy to enroll in an appropriate plan.
Although opting to power your home with alternative resources will slightly increase your energy bill, the added cost is of little consequence when compared with the savings. Alternative energy should be considered an investment -- in the future of our planet.
If you've done this in a city not listed here, please leave instructions for switching in the comments!
Popular in the Community