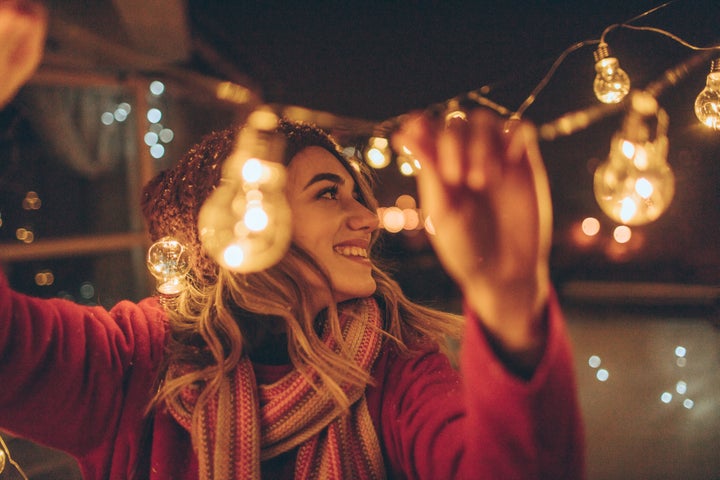 After weeks of preparation, menu planning, decorating and addressing greeting cards, just like that another holiday season has passed us by.
Although the tree ornaments may not be packed away, and the leftover food may not have disappeared quite yet, it's still possible to feel a bit of yearning for the holiday happiness you just experienced. It's no wonder we're sad to see the season go: Studies show that holidays full of family boost emotional wellness.
The good news is it's possible to make that exuberance and joy you feel during the season last throughout the year. Below, find six ways to make your holiday buzz carry into next year and beyond.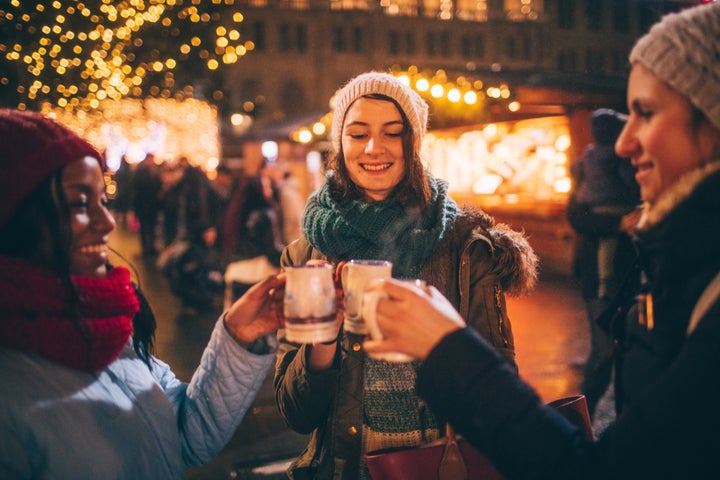 When was the last time you celebrated something, just because? Or had a festive gathering outside of the span of the season? Adopting a more festive attitude, and ritualizing more events than just the main holidays on the calendar, can actually help you cultivate more joy all year.
Celebrating good times and more social connection can improve your physical and mental health. By being festive beyond the holiday season, you also open yourself up for more opportunities to log some time with your friends, which has been shown to help beat anxiety. Celebrating the little things ― no matter if it's an accolade at work or just because you're happy it's Friday night ― is also associated with overall gladness. So next time you need a little pick me up, schedule a little festivity (the ugly Christmas sweater is optional).
Send greeting cards and thank you notes.
Another way to carry the holiday spirit through the rest of the year is to express thanks to and keep in touch with loved ones more often than your once-a-year Christmas card. It's no secret that gratitude is at its peak during the holidays, but practicing it all year ― even in small forms ― can have a significant impact on your on your emotional and physical wellness. Writing down what ― and more specifically, who ― you're thankful for can help you focus on the present and cultivate gratitude for all the good in your life, according to gratitude researcher Robert Emmons. The result? An increase in feelings of happiness and contentment.
In his book 365 Thank Yous, author John Kralik details how the simple act of writing one thank you note can have a positive impact on your psyche. After struggling with a series of challenges, Kralik made it his mission to take the time to write a thank you note at least once a day to someone ― and the results were life changing.
Writing a thank you note or a message just to check in doesn't have to follow a material gift. Just letting someone know you care will also affect your happiness levels ― but according to Kralik, make sure you say it in print.
"Things we write in cyberspace are so easily deleted and forgotten ... buried by the next 30 e-mails we receive," Kralik told NPR in 2010. "In this day and age, a handwritten note is something that people really feel is special."
Spread a little generosity.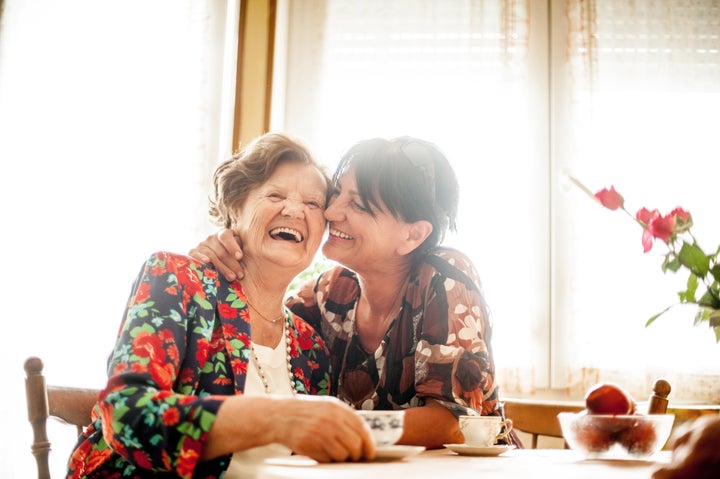 Part of the joy that fills the season includes giving gifts to loved ones ― but that thoughtfulness and generosity doesn't have to come to an end once that last gift has been unwrapped.
Adopting a giving mentality all year round can make the jolliness of the season thrive ― along with your happiness levels. According to a study published in the International Journal of Happiness and Development, extending any bit of kindness or generosity to others can increase social connection and feelings of positivity for the donor.
The study examined how social giving affected emotional wellness, concluding that giving to worthy causes through friends and family made participants feel the happiest. "Our findings suggest that putting the social in pro-social [spending] is one way to transform good deeds into good feelings," the researchers wrote in the report.
Spend time with loved ones.
Surrounding ourselves with those who make us the happiest doesn't have to be a once-a-year treat. In fact, spending time with people rather than your holiday gifts can have a positive impact on our emotional well-being. According to a study conducted by the University of Missouri, happiness levels were greater when family events were more prominent during the season. Connection with friends and family also has a major reduction on stress, resulting in more pleasant, helpful and sociable attitudes.
Instead of the empty promise to get together as you head to your cars after the Christmas party, try making a regular date and sticking to it. A busy social calendar, along with some quality time with those who lift you up, can help transcend the holiday happiness into the spring, summer and beyond.
Let yourself indulge a little.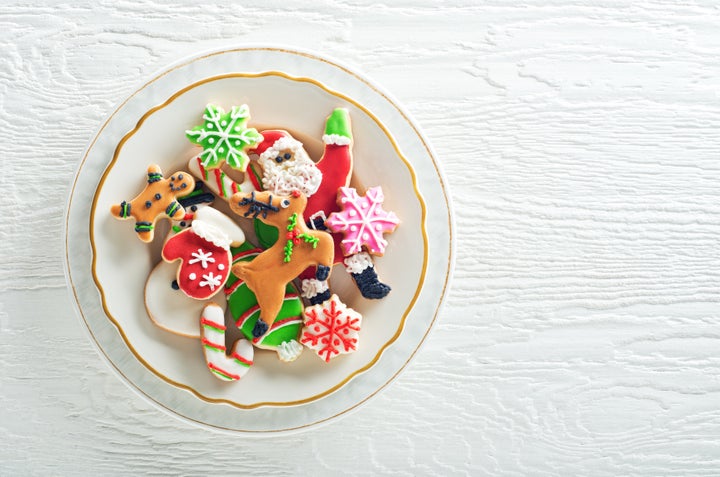 Admit it: You totally ate that second piece of pie even though you were already full ― and even more so, at the time, you didn't regret it. It turns out your desire to indulge isn't wrong; in fact, allowing yourself a little leniency more often can actually be good for you in the long run.
Research has shown that those who didn't deprive themselves when it came to cravings managed to stay on track with dieting a lot better than those who restricted themselves entirely ― and that holiday buffet is no exception. In other words, (mindfully) adopt that "cheating" attitude and grab a cookie at the next book club or treat yourself to that bowl of ice cream ― a little indulgence is going to help you more than hurt you, and will help your jolly spirit live on beyond the end of December.
Perhaps one of the most thrilling parts of the holidays is the mental break and time away from our work responsibilities ― and rightfully so. A 2010 study published in the journal Applied Research in Quality of Life found that the anticipation of planning and taking a vacation resulted in higher overall happiness levels ― not a bad thing to have on your side when you're navigating your way through a hectic day at the office.
And that's not the only benefit of a little holiday. Studies have shown that taking a vacation can help stave off a heart attack, alleviate stress and help you be a healthier employee. So instead of just using the time allotted to you at the end of the year, take a little more time off for yourself during the other 11 months ― you'll be much jollier for it.
A previous version of this article appeared in December 2013.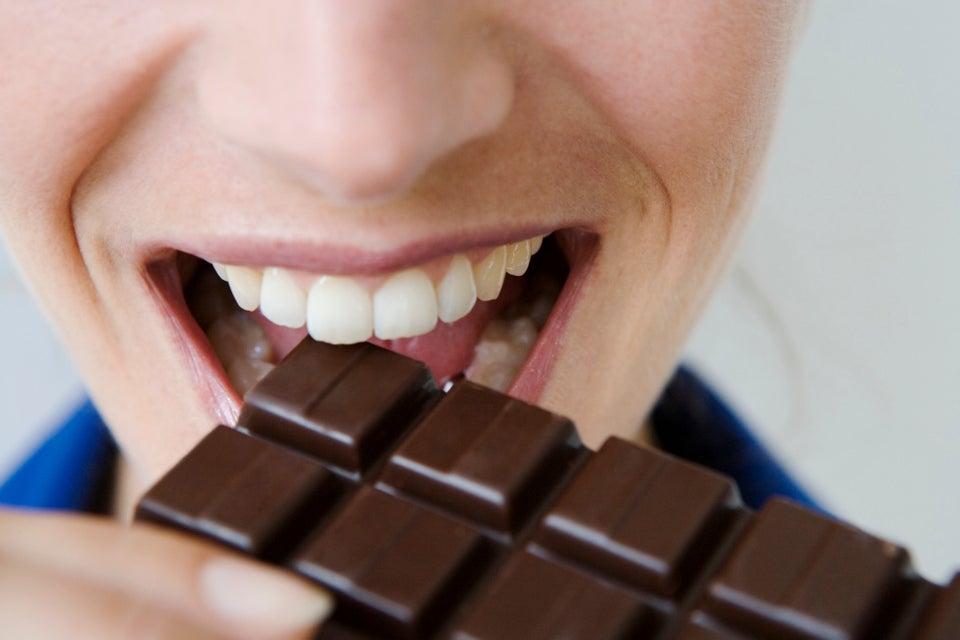 100 Ways To De-Stress
Popular in the Community