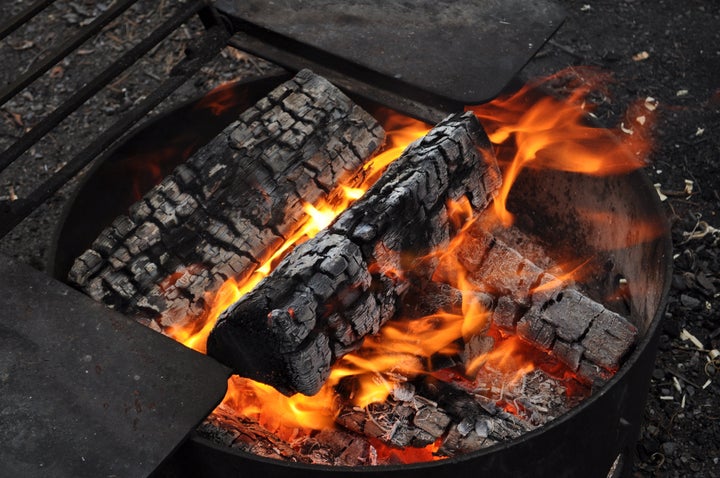 Food prep has always been the metaphorical poison oak rubbing on my leg when I go camping- my main criteria being "what will be the least fussy food to make?" After spending half a day using my mad-Tetris skills packing my car with half my house, I have no desire to be a short order cook of crappy food when I get to the camp site.
But, what if campfire food could be both easy and delicious? (I would go camping more.)
I spoke with Shane Hammett, avid camper and chef de cuisine at the Lone Eagle Grille in the Hyatt Regency Lake Tahoe Resort, to get the (beefed-up) skinny on how to make campout eating a (easy) fine dining experience- albeit fine dining a la fold out chairs, dust and bug spray.
Here's how to jazz up your campfire cuisine without having to skip the hike because you need to clean up after lunch and start prepping dinner.
1. Build the Right Kind of Fire.
Trying to cook on a campfire without the right kind of fire is like trying to scale a mountain trail in heels- you can do it, but it will take a long time- and it will suck.
Follow these steps to create the ultimate "cookable" fire.
a. First, start your fire with dry wood and kindling (newspaper, twigs, etc.)
b. Next, ensure a solid coal base is established by allowing the fire to burn down 50-60 percent. Make sure you don't start cooking over a fire that has wood you can still see- too much fire can create too much smoke, which is not ideal to cook on.
c. If your campsite will not have a metal grate on the fire pit, bring your own so you can cook meat (and other non-soupy goods) over the fire without needing pots and pans.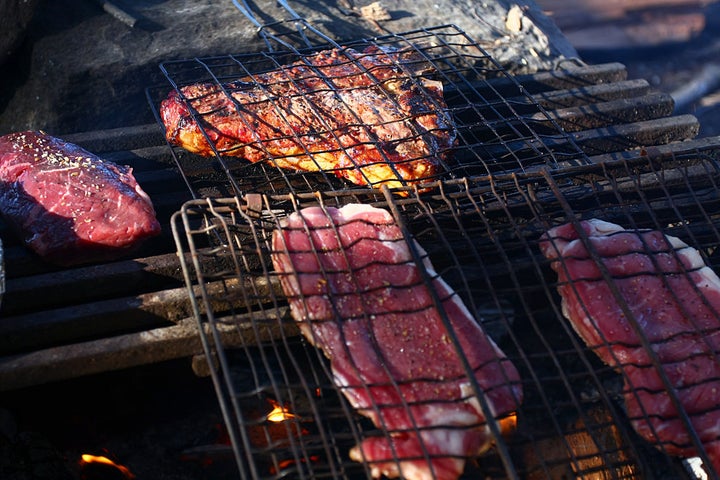 2. Keep Your Meal Simple.
No need for multiple courses of little items. Grab a big piece of meat like tri-tip, or a large piece of salmon, you can cook all in one go so you do not have to mess with cooking multiple small pieces of meat. Next, stick a can of beans in the coals, mix up a salad bag in the bag and bam! A complete tasty meal ready to go.
3. Stick With Simple Seasoning.
There's magical alchemy in the simplicity of salt and pepper. You can perk up the luxury factor by using pink Himalayan sea salt and a pepper grinder.
4. Utilize the Flavors of Your Natural Surroundings.
If you would like to use the term "herbaceous flavor" to impress your camping companions, find (non-poisonous) leaves to wrap your meat, cheese or freshly caught fish in before cooking, making sure to rinse off the leaves before hand. The flavors of the leaves will infuse the food with that herbaceous goodness. If you're camping in the Napa area, a stellar combo is Brie cheese cooked in grape leaves.
*Make sure to research what poison oak looks like ahead of time as to not wrap food in these nasty leaves by mistake!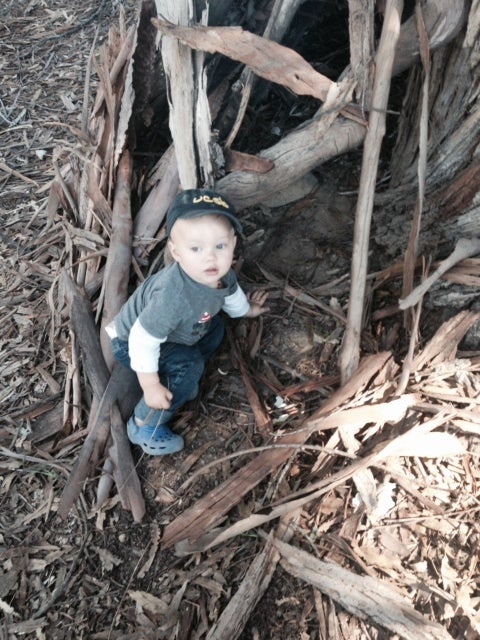 5. Get the Kids In On the Action.
My biggest cooking hurdle when camping (and when living all the other moments of my life) is trying to keep the kids occupied while attempting to conjure up some sustenance for them. Keep your kids entertained by allowing them to help with age-appropriate cold food prep (corn shucking is always a winner), collecting fire wood and kindling or organizing a talent show for after-dinner entertainment.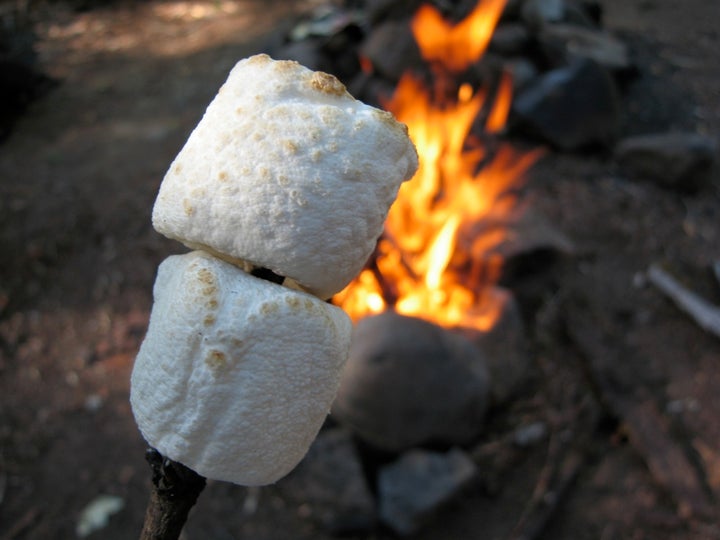 6. Liven Up the Smores.
I could happily skip the first few parts of a balanced meal and go straight to the smores. The gooey sweetness of a charred marshmallow paired with a slice of milk chocolate squished between two crunchy graham crackers is the poignant dessert of my childhood. But, because I'm no longer a child and needed to "adultify" my smores I've started following Chef Hammett's suggestion of adding a piece of roasted strawberry into the mix- it's lovely. And if you want to pretend like you're eating healthy smores, substitute the marshmallow for a hunk of roasted banana.
Thanks Chef Hammett for restoring my faith in campfire food and emboldening my husband to push me to do all the cooking on our next campout.
Related
Popular in the Community