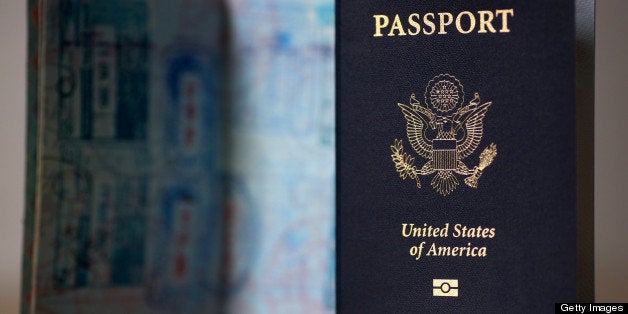 As passport application and renewal costs have risen in the past few years, one way to save a few bucks is to take your own passport photos at home.
With a digital camera, computer and a high-resolution photo printer, travelers can save the cost plus a trip to the drugstore and take these pictures themselves.
The State Department clearly outlines on its site passport photo requirements, all of which can be done by following these steps.
Preparing for the picture
Find a light-colored solid background (white or beige wall works best) to pose in front of. Make sure there's plenty of light so there aren't any shadows in the image. Natural light works well; look for a wall by a window.
The State Department requirements set appearance guidelines that must be followed. Travelers are instructed to wear everyday clothes, hairstyles and makeup to ensure the portrait is an accurate representation. Be careful about glare of eyeglasses. Religious head coverings and clothing is allowed.
Say cheese
Find a friend to take the photo. A recommended distance is about four feet away. The picture must be taken straight on, with the subject's face directly in front of the camera. Smiles are ok, but the pose should be neutral. (Resist the urge to touch up the picture; photos cannot be retouched.)
Take a few pictures so you have options later on. It's better to have the camera zoomed out a bit, showing at least shoulders up. It can be cropped later. But be sure to leave some "white space" around the arms and head.
Editing & printing
The State Department makes it easy for people at this step. After transferring the images to your computer, go to the State Department's photo editing tool and upload the picture to the site. Here you will find a photo outline to match your picture to, and you also will be able to zoom in or out as needed. To avoid getting the image rejected, try to stay as close as possible to the outline.
The site will save the image as a two-inch by two-inch image, which is ready for printing. It's recommended that you use high-quality photo paper. This image can also be sent to an online photo printer or emailed to a nearby drugstore or copy shop.
Hilary Solan is a Travelzoo Deal Expert based in Chicago. Travelzoo has 250 deal experts from around the world who rigorously research, evaluate and test thousands of deals to find those with true value.
Related