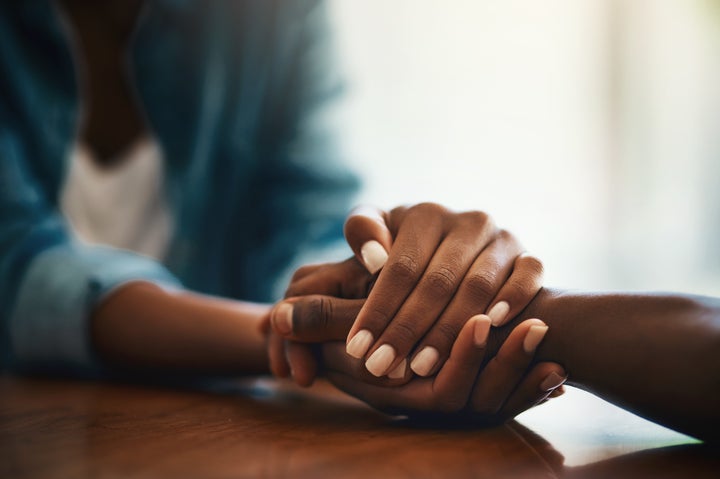 "While an individual may have their own [mixed feelings] toward how they think about mental health, it is then intertwined within the views that were being expressed within their household, school, work and so on," said Shari Fedra, a licensed clinical social worker based in Brooklyn, New York.
But those barriers can be broken down. HuffPost asked several psychologists and mental health care providers who primarily treat patients of color how to have an effective and serious conversation about mental health and why it's so hard to talk about in the first place. Here's their advice:
Seeking professional help is OK ― even if it doesn't seem like it.
June Cao, a New York-based clinical psychologist who specializes in working with Asian-Americans, said that one of her clients shared that silence was the default mode of communication between her family members.
"Her parents told her over and over that she just needed to endure and tough through, then her depression would be gone," Cao said.
Cao's patient is part of a larger trend: Asian-Americans are three times less likely to seek mental health services than whites, according to the American Psychological Association.
Karen Caraballo, a clinical psychologist working with Latino families in Brooklyn, said that because of the significant value placed on family, many members of the Latino community do not seek outside help for mental health problems.
"Latinos are expected to rely on [immediate] family, extended family, church, el curandero and friends," Caraballo said. (A curandero is a spiritual guide within a community that people go to when they are sick.) "We are expected to keep our problems within our inner circle."
Knowing when to see a medical professional for your mental health is important because the longer you go untreated, the more potential consequences could arise, including the worsening of your symptoms.
"The pressure to hide your problems could make you more fearful of your mental illness and cause you to isolate yourself," Cao said. "Transparency and awareness is probably the most successful way to overcome this fear."
Assert the importance of conversation.
When dealing with friends or family members who aren't as open to talking about your experiences or getting professional help, Cao suggested that you should genuinely and assertively request a conversation by using phrases like "I need to speak with you," "I need your help," or "Please listen to me before you say anything."
B. Nilaja Green, a licensed clinical psychologist based in Atlanta, said that you should find a time to speak to your loved ones when they are calm and you can have their full attention.
"Be as transparent with them as possible about what you're experiencing, how these experiences are impacting you, and why you believe the experiences are serious enough to warrant outside intervention," Green said.
Use language that your loved one can understand.
When discussing a topic as sensitive as mental health, you want to make sure that you communicate in a way that makes sense for both the person you're talking to and yourself.
Cao recommended doing this by avoiding general and weighted vocabulary such as "mental disorder" or "abnormal," as this may reintroduce the feeling of shame associated with these terms. Instead, try starting the conversation by talking about any physical symptoms you may be feeling, such as a loss in appetite or insomnia that will help break the ice.
"You may find it easier to communicate about physical symptoms first, like insomnia and appetite changes, because there is no stigma or shame attached," Cao said.
It's also important that you communicate in a tone that makes you sound open to receiving feedback if that is your goal of the conversation.
"We often notice another person's resistance without being mindful of our own resistances," Fedra said. "Create an open [atmosphere] within your communication style by being mindful of your words, tone and feelings."
Religion and mental health support aren't mutually exclusive.
One of the main reasons mental health usually isn't openly talked about within the black community is because of the reliance on religious beliefs to solve or fix mental health issues without considering additional supportive resources, Green said.
"I have heard clients share that family members and friends have either undermined them going to treatment and/or referred them back to the church as their most appropriate source for healing and help," Green explained.
If religion is a major part of your family's lifestyle, Green said that you could inform your loved ones that there are resources that cater to families with religious backgrounds.
"There are counselors and therapists of varying religious backgrounds who integrate their faith into the work," Green said. "Even if you do not want to go to a therapist who identifies themselves in a particular way, most therapists have training that allows them to appreciate and respect the religious beliefs of their clients."
Take advantage of outside resources.
If you are absolutely unable to talk to relatives or friends about the state of your mental health, there are several other options to choose from.
"Seek professional help from a psychologist, psychotherapist, mental health
counselors who speak your language and understand your cultural background," Cao recommended.
If you believe you'll have trouble paying for treatment, Cao said you can seek help from hospitals and clinics that offer appointments on a sliding scale adjusted for income. There are also online options and free alternatives that can still be helpful, like support groups. The Anxiety and Depression Association of America created a list of support groups throughout the U.S. that you can filter by group name or support topic.
Bottom line: Own your experiences and know that a living with a mental health condition doesn't make you "weak." The more you talk about it, the more people will start to pay attention. Experts agree that open communication can play a vital role in eliminating the shame and stigma surrounding mental health.
"Simply talking about your situation and illness to someone understanding may reduce some of the stress you have," Cao said. "It can also help your loved ones to understand you better and relieve their concerns about you."
Related
Before You Go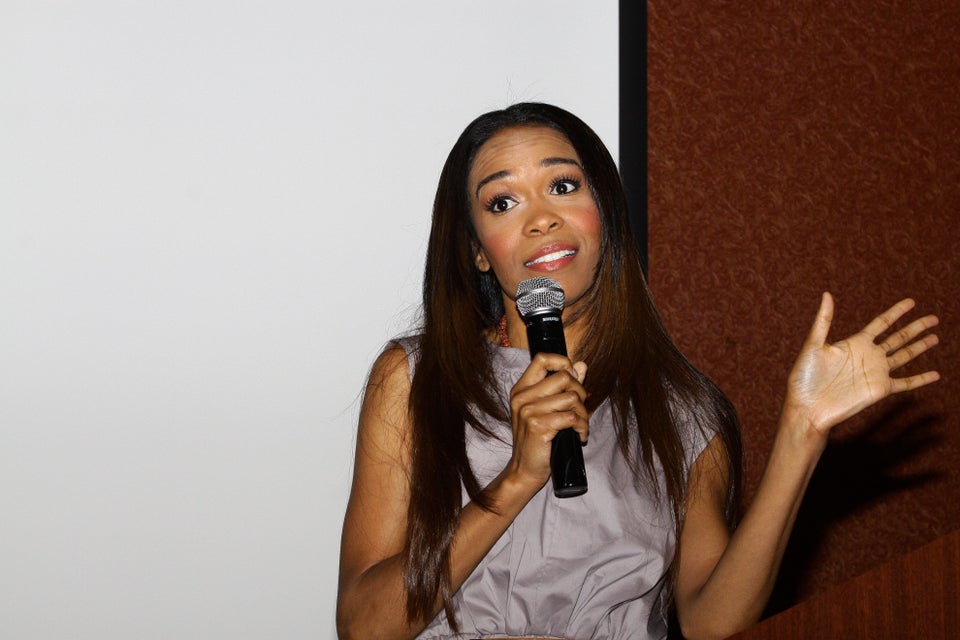 11 Times Black Celebs Opened Up About Dealing With Mental Health Issues