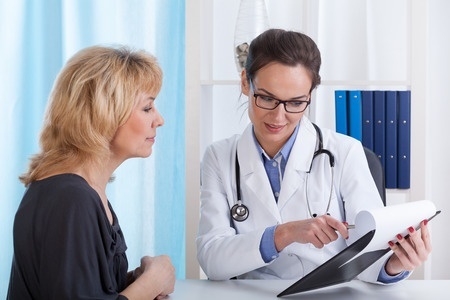 One of the most important conversations you will ever have--and also the most difficult--is to share your thoughts and feelings about the end of your life. The people closest to you need to know what you want for your last days so that they can advocate for your wishes, if you, for any reason, are unable to speak for yourself.
This conversation could help you avoid being kept alive for months on a ventilator with a brain that no longer functions. Your loved ones will only be able to protect you from excessive futile medical care if they know that this is your preference.
But talking with your personal health care professional about your feelings and wishes is also essential. Your provider may be part of the medical decision-making team at the end of your life and will know, in alignment with your loved ones, what choices you would make for yourself. In addition, your medical practitioner can offer you valuable advice about your current state of health and the tough decisions you may need to face in the future.
While every care provider should be prepared to engage in end-of-life conversations with patients, your practitioner may or may not be comfortable with the subject matter. But it is important that you pursue the discussion and insist on receiving answers to your questions, because this step is crucial for the future wellbeing of your family and you. In addition, you can help bring about change in the medical system's approach to the end of life by becoming a champion for advance care planning. Here are some tips for taking responsibility for your own end-of-life wishes and engaging in the conversation with your health care provider:
1.Don't wait for your provider to bring it up.
You will most likely need to initiate this end-of-life discussion. Even though there is a current movement to encourage doctors to have these conversations by providing Medicare payment, studies have shown that only about 14% of physicians are engaging in advance care planning discussions with their patients. So your care provider might be one of those who are reluctant to start the process.
Be prepared to speak up, loud and clear, about the importance of this subject to you.
2.Schedule a dedicated appointment for the conversation.
Medical office visits for chronic health issues tend to be filled with many necessary tasks like arranging for lab tests, prescription renewals, and specialty referrals. Your doctor is likely to feel too rushed to have this important discussion in the middle of managing your hypertension or other health concern. Your annual physical exam appointment is also not a good time to introduce the subject of end-of-life planning because the provider should stay focused on your current state of health and will probably already feel pressured to cover all the important components of the wellness visit.
So, to allow enough time for a more relaxed discussion, you should schedule a separate visit, tell the receptionist that it is for advance care planning, and ask for at least a 30-minute appointment. It may be necessary to reinforce that you have some important health-related issues to discuss with your provider.
Your visit with your health care provider will be much more productive and gratifying if you have prepared in advance. Spend some time learning about the options available at the end-of-life and thinking about your own preferences.
The Conversation Starter Kit (available at theconversationproject.org) is a great place to begin. Download and print the free kit and complete it before your appointment. You can also sign up for The SMART Decisions Challenge, a free step-by-step program to guide you through completing your advance directives. Learn more about it here.
4.Choose your health care proxy.
Decided in advance who you would want to speak on your behalf if you are unable to express your own wishes. Remember to choose someone who will be able to handle that responsibility emotionally and who also will be able to agree with your choices. Talk with that person and make sure they are willing to fulfill this role before your appointment. Also be prepared to name two people as alternates.
5.Print your paperwork in advance.
Your state of residence will have specific forms you will need to complete, usually called the Living Will and the Health care Proxy form (or Durable Medical Power of Attorney), though your state may use different terminology. This is the official paperwork your provider will help you complete, so you can save a lot of time if you bring it with you to your appointment.
You can download and print the advance directive forms for your state at caringinfo.org. Note that you will need separate forms for each state in which you reside during the year.
6.Bring a list of your questions.
As you review the advance directive forms and the Conversation Starter Kit, write down any questions that come up for you. During the appointment with your provider it will be difficult to remember all of the issues that occurred to you before so having them listed will be very helpful. Ask about your own health status and what you can expect in the future. You also might have questions about some of the terms used in your advance directive forms, like mechanical ventilation, artificial nutrition and CPR.
7. Schedule a follow-up visit if necessary.
These are complex conversations to have and difficult decisions to make so don't hesitate to return to your provider's office for more discussion. It's important that your wishes be clarified and understood so take all the time you need to accomplish that. Also it is recommended that you revisit your choices and update your paperwork every 5 years or whenever your health status changes.
Planning ahead for the end of life is an ongoing process rather than a one-time task, so be prepared to have multiple conversations in the future. For now, the most important step is simply to get started: complete the Conversation Starter Kit or the SMART Decisions Challenge, record your thoughts and wishes, and schedule a time to talk with everyone who needs to be informed of your choices.
People who have completed their advance directives say they feel more at peace and comfortable about the future. Get your own planning started now so that you too can rest easy and live your life with less fear.
This post is part of Common Grief, a Healthy Living editorial initiative. Grief is an inevitable part of life, but that doesn't make navigating it any easier. The deep sorrow that accompanies the death of a loved one, the end of a marriage or even moving far away from home, is real. But while grief is universal, we all grieve differently. So we started Common Grief to help learn from each other. Let's talk about living with loss. If you have a story you'd like to share, email us at strongertogether@huffingtonpost.com.
Related