Say you want a healthy, protein-filled snack, so you open the fridge to grab a hard-boiled egg. But can't remember which eggs you boiled and which eggs are fresh.
Don't worry, it's easy to solve the mystery.
When boiling the eggs, as "The Doctors" show you in the video above, throw in some balsamic vinegar. It will tint the eggs a soft sepia to remind you which ones you boiled the next time you forget.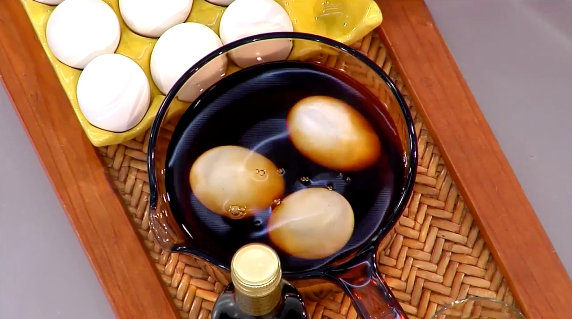 And if you forgot to do that, Dr. Andrew Ordon shows you the time-tested trick: Stand the egg up and give it a spin. If it spins, it's cooked. Fresh eggs immediately fall over.
So easy. Your days of biting into raw eggs are over, unless you're into that sort of thing. In which case, we encourage you to click here.