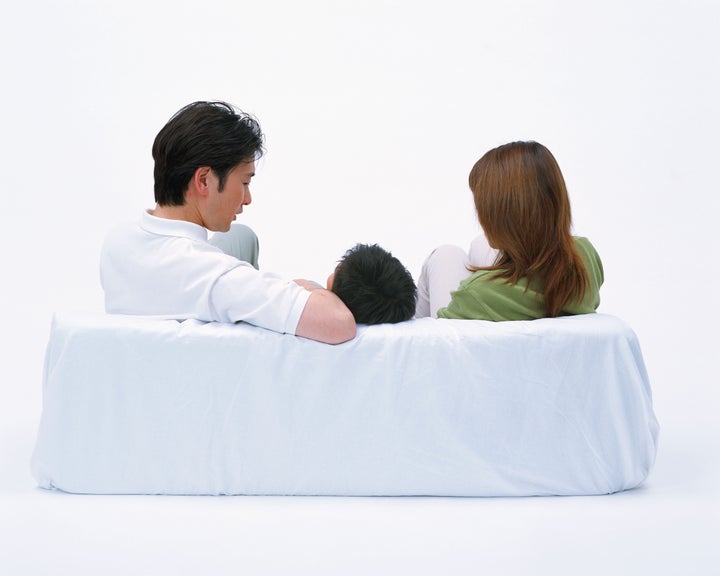 Research indicates that too few parents sit down and explain to their children that their marriage is ending. They also don't encourage their children to ask questions. Parents often say nothing, leaving their children confused. When parents do not explain what's happening, the children feel anxious, upset and lonely and find it much harder to cope. Children don't need to know the reasons behind the divorce, but what you can tell them is what it means to them and their lives. Providing age-appropriate information will help your children and adolescents cope with the many changes in their lives initiated by the separation and divorce. It will make them feel less anxious. And it establishes a healthy pattern of communication with your children.
Preparing for conversation
: Children and adolescents are much smarter then we often give them credit for. There is information they will want to know and appropriate to share, such as:
The parenting plan. If you can, try to work out an interim agreement about what your living arrangements will be before you talk with your children. Although this plan might change later, your children will feel more confident if they know you've put some thought into the separation and how it might impact them.
Reassurance. Let your children know that they are equally important to both of you, and you both want to be with them. Assure your children that the divorce is between mom and dad, and not your children -- you will always be their parents.
Answers to their questions: Try to think of the questions that your children might ask and be ready with answers. For example, they will want to know if they will be able to attend the same school or see their friends and extended family and where each of you will be living.
Talk about it together
: It is helpful for both parents to talk with the children together. This gives them a consistent message and shows them that you both love them and that you can and will work together and parent cooperatively, even though you are divorcing. When it is not possible to talk to children together, do the best that you can to coordinate what you are saying to them and be sure not to put down your co-parent or be negative about them.
Provide the right message:
When parents talk to their children about the separation or divorce, they are some very important things that you most likely will want your children to hear:
That it was a mutual decision to separate; avoid laying blame on one parent.
You, their parents, love them very much and that the divorce is not their fault
Tell them what their lives will look like in concrete terms. For example: what will stay the same and what may change. Try to provide your children with security and routine.
Allow for grieving:
Don't rush your children; allow them time to react. Children need their space to grieve and adjust to this new reality too. Allow your children to express any and all feelings; let them know that is OK to do so. Also, help your children articulate different feelings and let them know that they can ask you anything.
Help your child understand the new reality:
What will your children's new reality look like? Hang a family calendar in a prominent place or in your children's rooms. Show your children that you care; help them keep track of when they will be in each home. Since they will be adjusting to life in two separate homes, you want them to feel comfortable in this new routine.
To place an order or for more information, email info@thesmartdivorce.com

Related