As professional event designers it is very rare that we have the opportunity to celebrate the birth of a 1-year-old child. We recently had the pleasure of creating the perfect first birthday bash and had some helpful tips and ideas to help you plan a spectacular day for this very special occasion.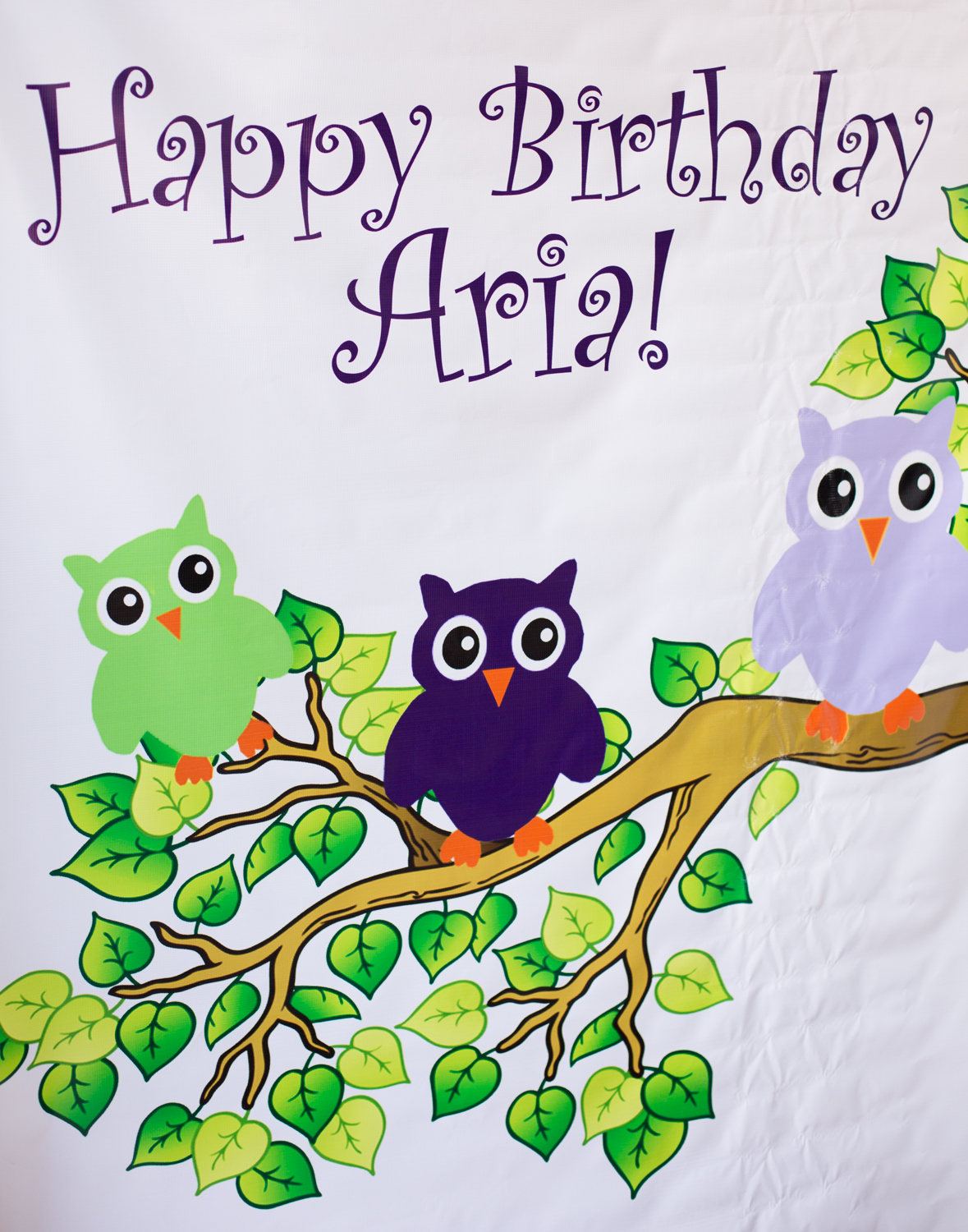 Photo credit: Peter Bohler
- Pick a theme that the birthday honoree loves. For example, for this particular party, the birthday girl loves owls so we decided to use owls as the inspiration for her birthday celebration.
- Pick colors that the birthday honoree loves. For example not only did she love owls, she loves purple and lavendar.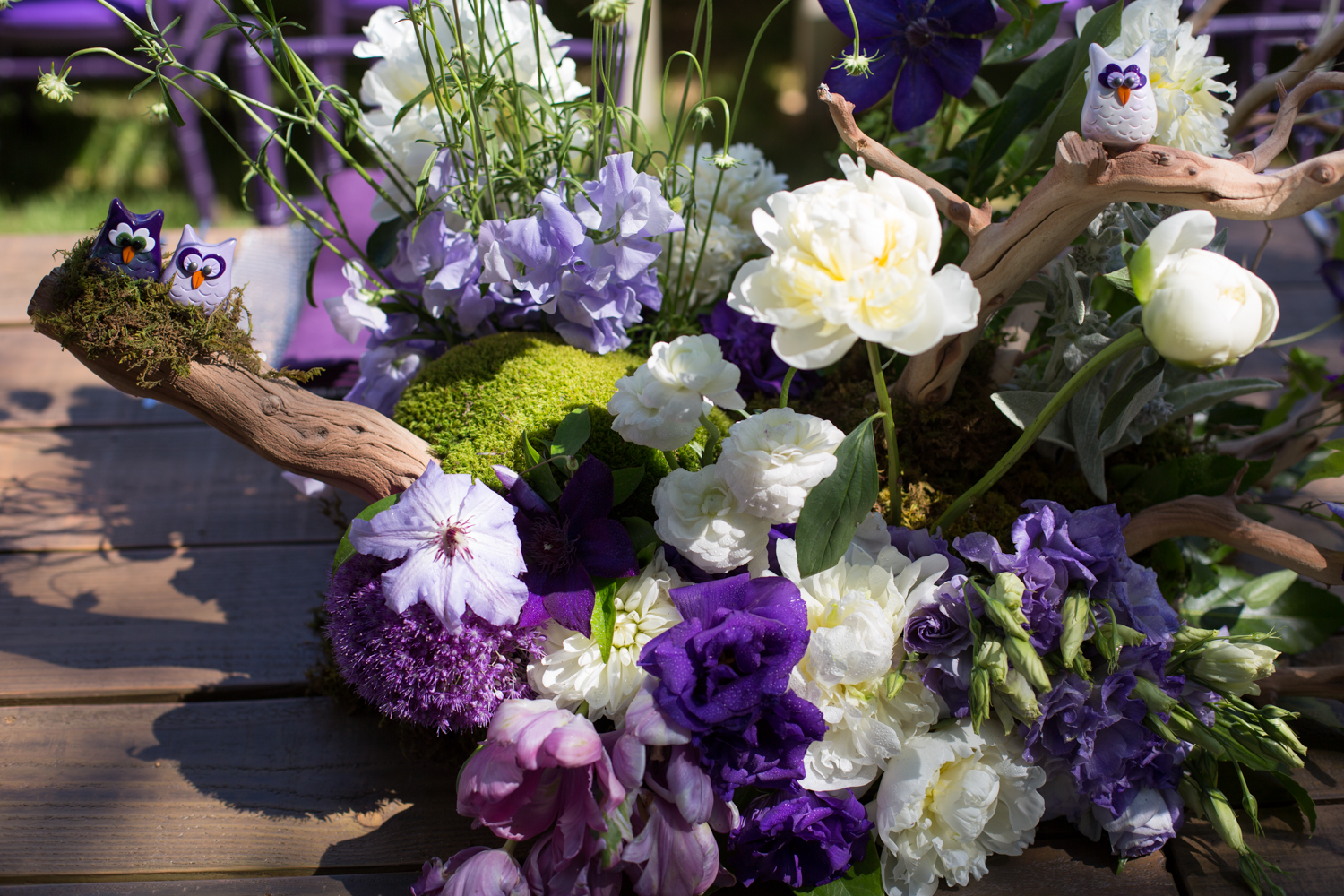 Photo credit: Peter Bohler
- Timing: Pick a good time for the honoree so they will be alert and happy. The last thing anyone wants is for their baby to be cranky and tired during their soiree.
- Location: Pick a location that the honoree is comfortable with. This party was held in the parent's backyard. We did a combination of round tables, long tables and lounge seating to create an interesting layout transforming the yard into a new environment but still staying in the comfort zone for the birthday girl.

Photo credit; Peter Bohler
- Decor: We played off the owl theme and used rustic tables with moss centerpieces and wove the owls in different sizes into the centerpieces themselves and then used ribbons in different shades of purple, white and green to hang around the party. We also incorporated flowers on the tables and coordinated the chairs and table linens to have a similar color scheme. We also used mini nests and eggs to be decorative touches for both the dining tables and serving tables tying together the owl theme.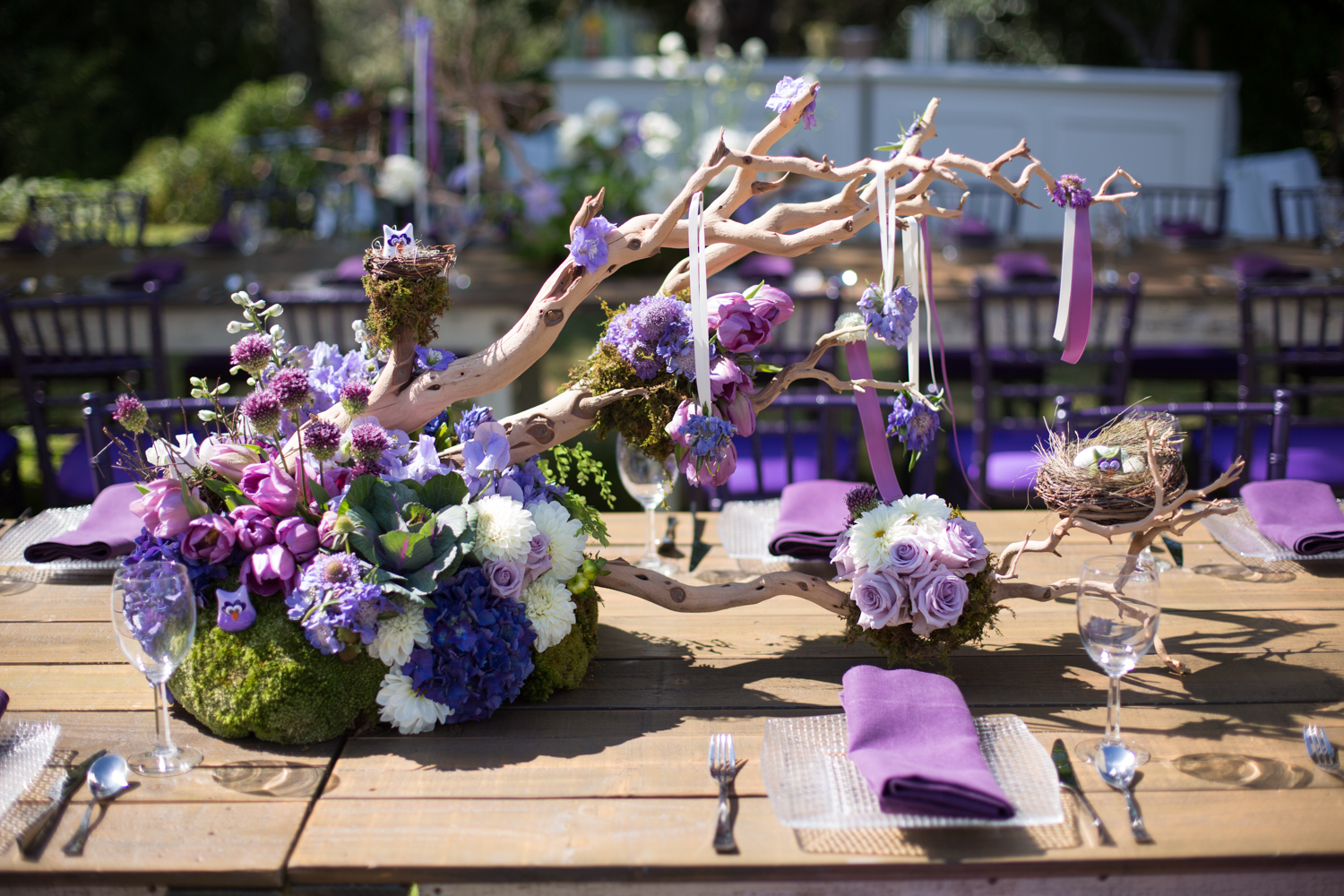 Photo credit; Peter Bohler
- Entertainment: Entertainment is important to keep kids of various ages engaged throughout the party to avoid whining and complaining. Try hiring a kids DJ, an amazing face painter or have a homemade photo-booth which can incorporate the theme such as an owl backdrop and a multitude of props for the kids. The photos from the photo-booth can have a duel purpose and can be placed in a book for the honoree as a keepsake. You can also hire a strolling magician or an entertaining balloon person who could make just about anything. While the kids are being entertained, adults get the chance to converse with each other, eat and drink.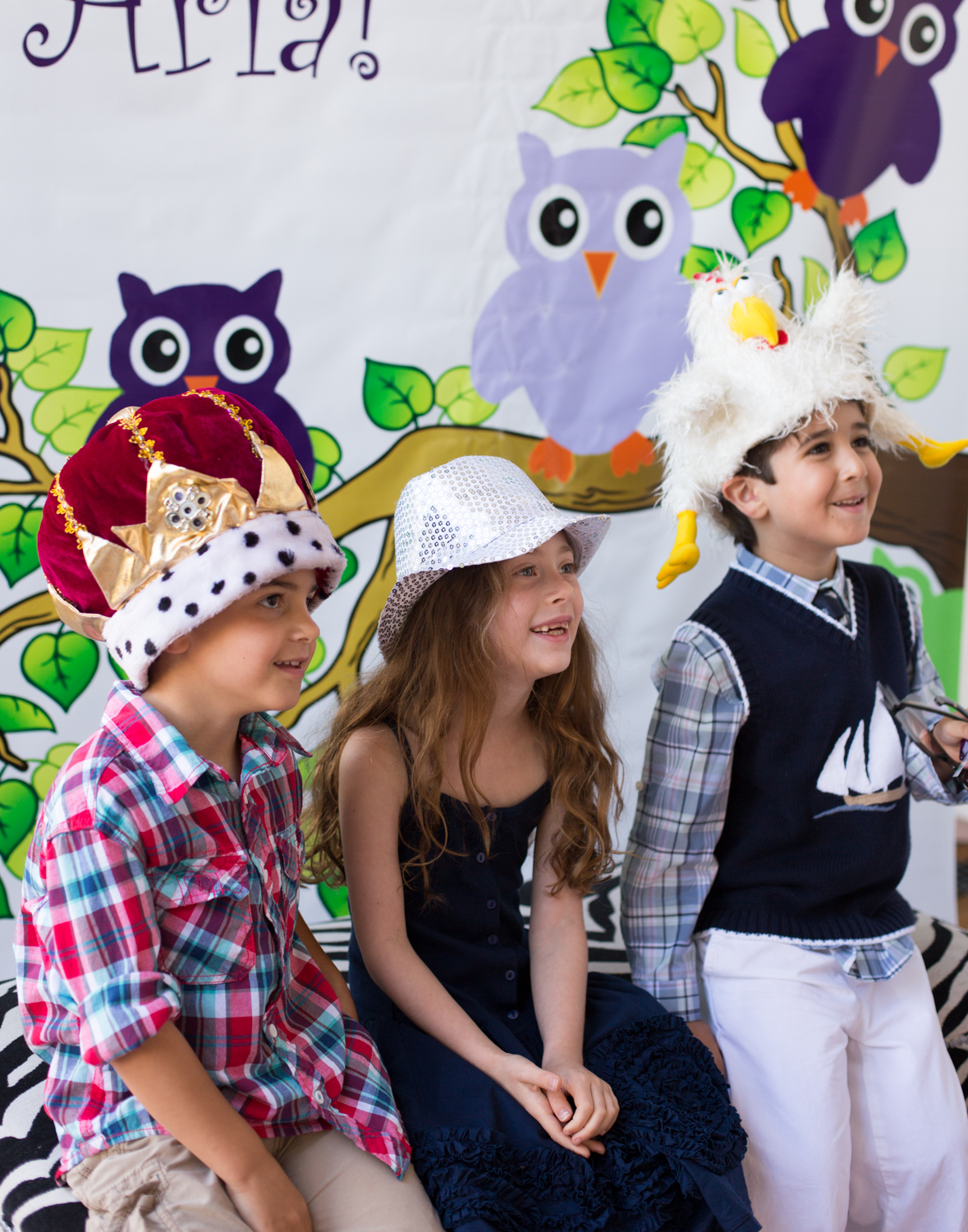 Photo credit; Peter Bohler
- Menu: Pick a menu that is filling but doesn't feel like a huge meal (i.e. salad, sushi, mini bites, fruit salad, chips, etc so that it is easy), Bring in easy food for the kids (although at 1, most do not each much), and of course BIRTHDAY cake.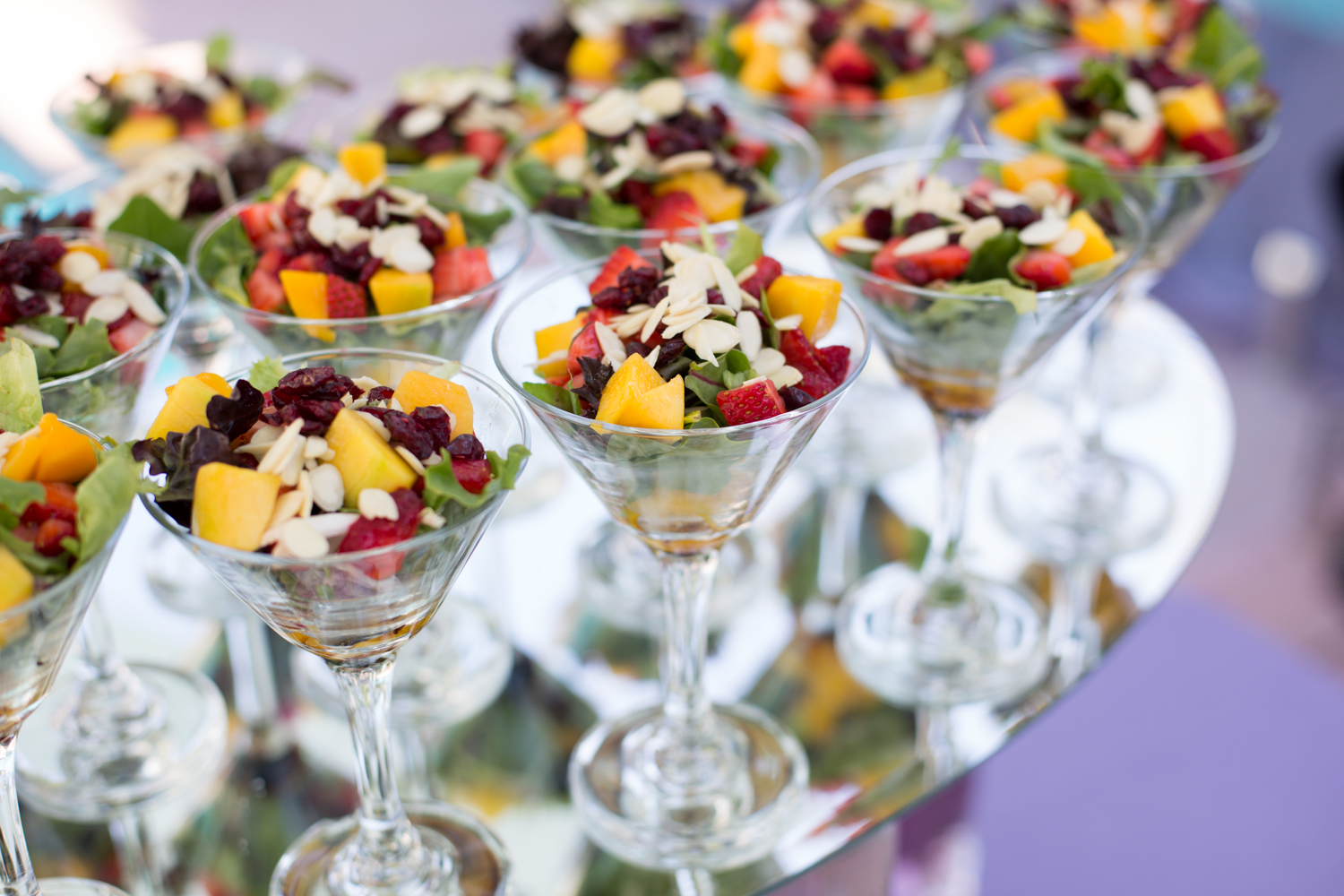 Photo credit; Peter Bohler
- Birthday Cake/Treats: It is great to have the birthday cake be color coordinated with the party. If you want another sweet idea, you can have a custom candy station in which all candy is in the same color palate as the party. For this particular event, the candy bar had owl shaped cookies and cookies shaped as number 1s to commemorate this First Birthday!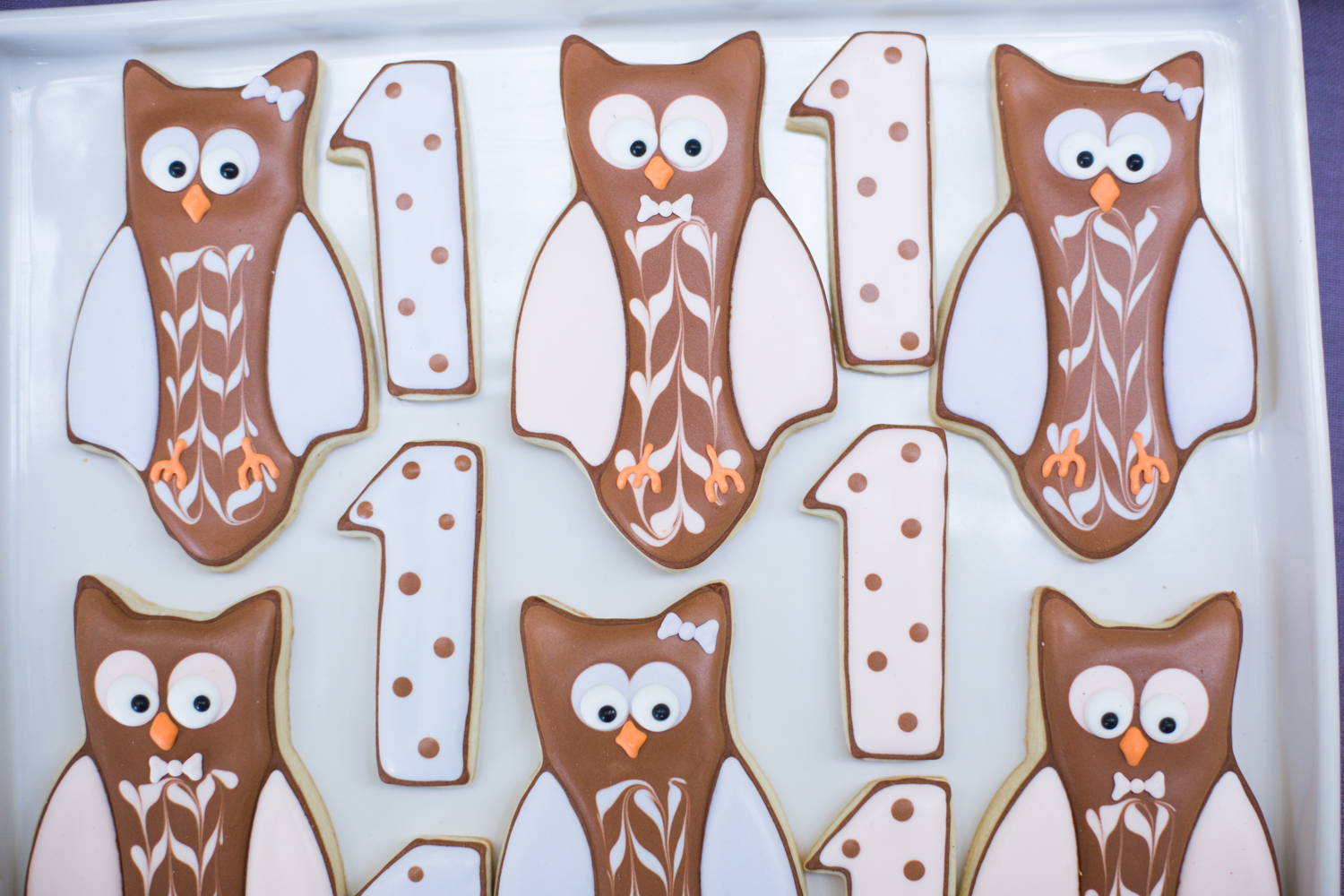 Photo credit; Peter Bohler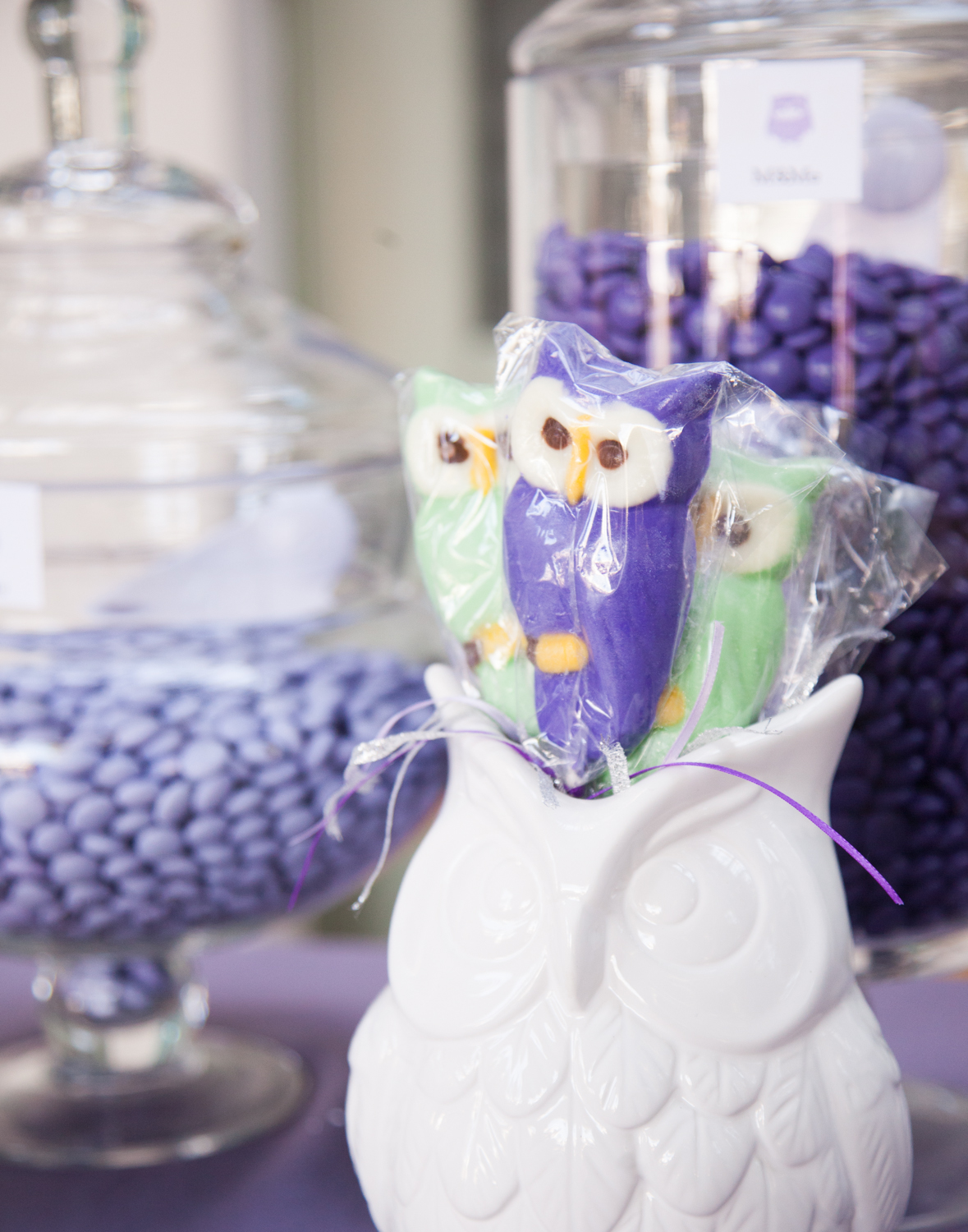 Photo credit; Peter Bohler
Overall, have fun with the event. Make sure to make it kid friendly but still a unique experience for the parents. Hope these tips help give your little one the first birthday party of their (and your) dreams.