Truman Capote's legendary Black-and-White Ball, held in the Grand Ballroom of the Plaza Hotel in November 1966, has been called "the Last Great American Party." There have been many memorable parties since, but black-and-white is still the very hallmark of chic.
It's no wonder. When it comes to an event, nothing is more sophisticated nor easy to work with than a monochromatic theme -- no matter what you are celebrating.
It all starts with the invitation. Your guests will realize right from the beginning that everything will be in this classic color scheme, even their attire.
Use the colors to customize everything, from the table setup to the cocktails, linens, and flowers. Details like these will surely add up to a good time.
You can transform a space in an instant with low ambient lighting. Use candles and votives to set the mood.
Incorporate a range of textures from pale to dark to create a dramatic look. You'll be amazed at how seamlessly they all fit together.
The gleam of gold, silver, copper, or bronze makes any event sparkle. Use one, or mix metals.
There's no need for an expensive party planner or florist to enhance the design. Look around your home for inspiration and use objects you already have. Anything can add to dᅢᄅcor, from pillows and throws to vases, books, and photographs.
Fashion icons Kimberly Newport Mimran, President, Pink Tartan, and Joe Mimran, Creative Director, Joe Fresh, offer simple tips on how to throw a stylish black and white backyard soiree.
For more design tips, view the gallery: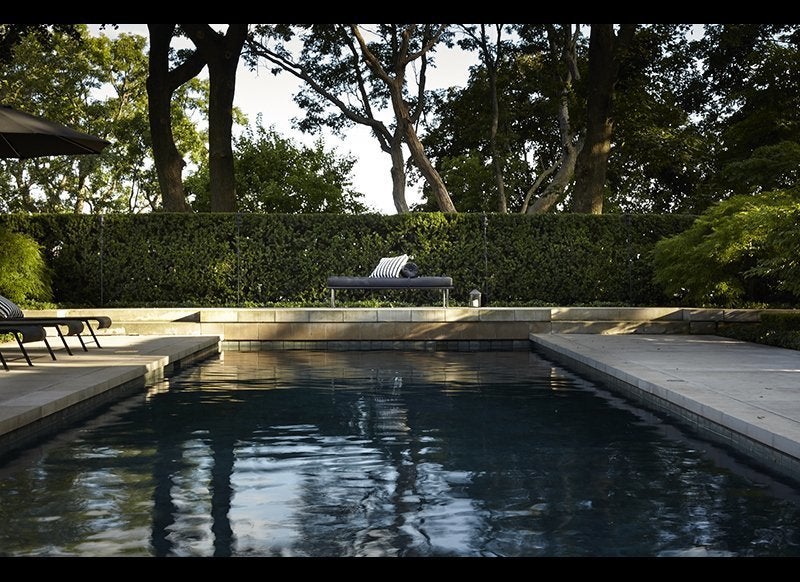 Host a Black and White Party