Bow ties are always a great way to perk up your shirt. But you probably don't wear them because, let's face it ― bow ties can be tricky.
We feel you Curlin Ray and Nick Searles! And so do the editors at Esquire, who produced the video above that show you exactly how to tie a bow tie.
With a little practice and patience, you'll realize that the well-tied bow tie is not as elusive as you once thought.
Plus, Twitter thinks they're cool.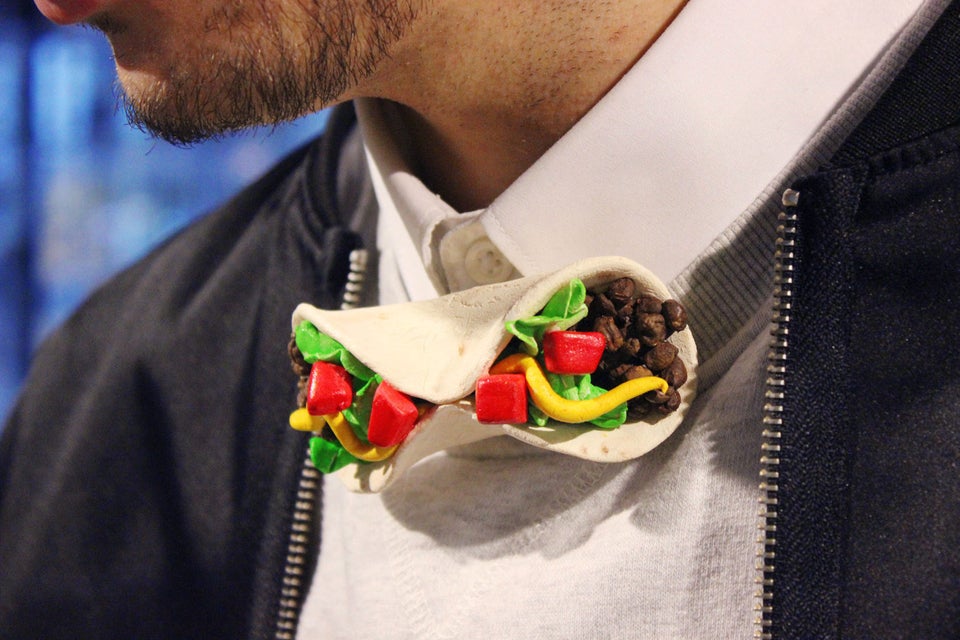 Food Bow Ties By Rommy Kuperus