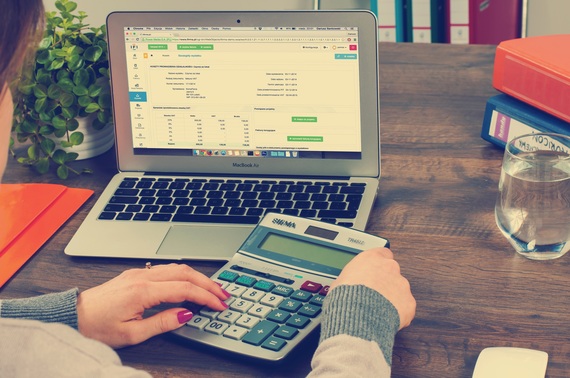 Photo credit: Wilfred Iven/StockSnap.io
Let's call a cat a cat - we all love getting paid. But before the money lands in our bank account, there's quite a bit of hassle to go through. And, no doubt, one of the biggest pains that freelancers and small business owners suffer through is setting up invoicing. It's a tedious and time-consuming task. With the recent outpour of online bookkeeping and invoicing solutions, there just might be a light at the end of the tunnel for busy hustlers.
If you're on a hunt for an all-around solution that will help you track your invoices, accept payments in multiple currencies, set up auto-billing, create invoices on the go, and do a thousand other things that are usually a giant pain, then I got this covered for you.
Wave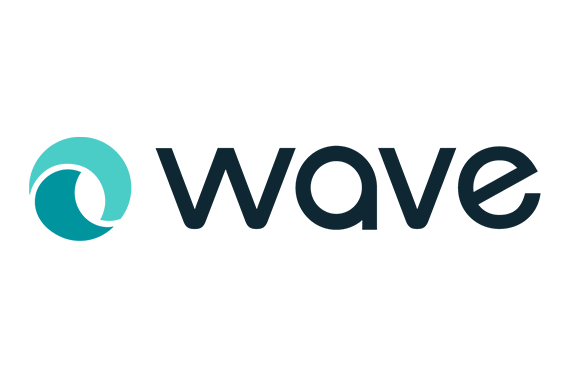 Designed for independent contractors, solopreneurs and businesses with under 10 employees, Wave is a cloud-based accounting program with a decent set of features and an easy-to-use interface. Since it's web-hosted, Wave doesn't require any downloads and is compatible with Mac, Windows, and Linux operating systems.
Wave is free (but it uses advertising within the program to support itself).
It has a rather intuitive interface and is easy to get into, so even the most inexperienced users will find their way around it.
It allows you to set up automatic payment reminders to give customers a gentle nudge via email just before the payment is due (or is past due).
Wave has a free iOS and Android apps, which makes creating invoices on the go a piece of cake.
You can accept credit card payments through Payments by Wave (there's a charge fee) and invoice in any currency (exchange rates obtained through www.xe.com).
Wave's all-in-one approach to bookkeeping is often praised by its users: it makes it easy to keep invoicing, accounting, credit card payments and payroll in one place.
Invoicing features include multiple currencies, auto-billing and invoice scheduling, invoice template customization, cash flow insights, payment and invoice tracking.
The most common complaint by Wave's users is linked with the program's unreliability. Some of the issues reported include Wave running slowly and bugs and glitches causing serious problems for users.
Customer support is known to take their time to respond.
Wave is 100% free and comes packed with essential features needed to keep good track of your invoices. Keep in mind, however, that you'll need to pay transaction fees if you start accepting credit card payments.
Invoice Ninja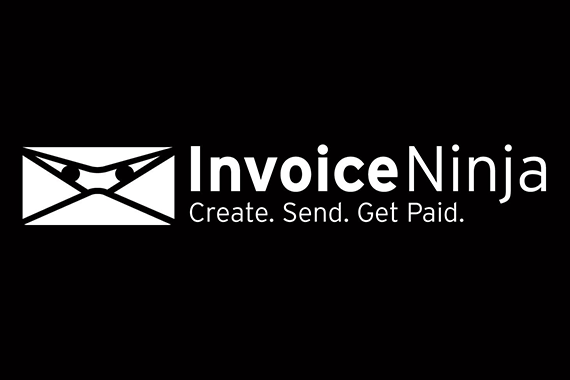 As the name implies, Invoice Ninja has made it their mission to turn the invoicing process into a fast and intuitive experience that doesn't make you clench your teeth every time a payment needs to be collected. It's an open-source, cloud-hosted solution (which means it can be accessed anywhere, at any time and no downloads are required) geared towards freelancers and online entrepreneurs.
It's 100% free, with premium plans available.
It's open source, so it's possible to self-host the platform on your server (if you know something about coding, that is).
Thanks to its straightforward UI, creating invoices is a breeze. No experience or special skills are needed to get going.
The time tracking function is gold. Invoice Ninja allows you to create tasks and track the time you spent working on them, so you can take the guesswork out of your professional life.
Invoice Ninja is truly international. With 45+ payment gateways, such as Stripe, Skrill, WorldPay, GoCardless and many other, it is able to accommodate users in any country.
If you have clients outside your country, they're probably more comfortable paying in their currency. With Invoice Ninja you can invoice and accept payments in multiple currencies, offering your clients a better experience.
The integration with Zappier gives Invoice Ninja incredible flexibility, as it can be connected to over 500 different apps (everything from Slack to MailChimp and Gmail).
Invoice Ninja has an iPhone app, which makes creating invoices and tracking payments on the go a truly seamless experience (Android app is on the way).
When it comes to functionality, Invoice Ninja has some sweet solutions for the most annoying problems: you can attach 3rd party files to invoices, expenses, and quotations; accept deposits and partial payments; convert quotations into invoices; create recurring invoicing and auto-bill clients; live PDF creation lets you review your invoices before emailing them to a client; you can fully customize invoice designs (add your logo, change colours & invoice fields, etc.); get alerted when client views and pays your invoice, and loads more.
Some customers complain about the outbound notifications being insufficient, which requires further follow up and logging into the system.
Invoice Ninja is still a new player in the game (founded in 2013), so there's little customer feedback available online, but their support forum doesn't have many complaints, so it must be a good sign.
Get this - Invoice Ninja is free. Forever. Yes, it's their basic plan that doesn't support some of the more sophisticated features like customizing your invoice design, tracking time or enclosing 3rd party files to invoices, but all the essential functions are there: unlimited invoices, 45+ payment gateways, ability to invoice & accept payments online, tax rate settings and auto-billing. For those just thinking about moving away from the self-made Excel or Word invoices, it's a great place to start.
The other two options available with Invoice Ninja are Ninja Pro plan ($8 per month) and Enterprise ($12 per month). Both are still very affordable and have a great list of features on offer.
FreshBooks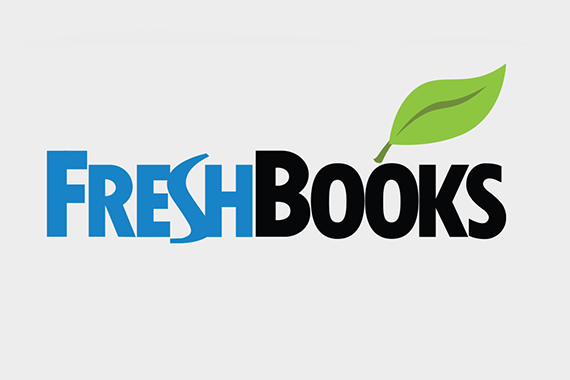 FreshBooks is an invoicing and billing solution, and one of the best-known in the market, for that matter. Founded in 2004, today FreshBooks operates in 120 countries and serves over 500,000 users. One thing is clear - it's a big fish. But is it the right one?
FreshBooks is web-hosted, so no downloads or installations are required.
You can request customer reviews from clients after completing business with them.
It supports multiple currencies as well as cash and check payments.
You can refund client payments in case of mistakes or disputes, zeroing the invoice.
FreshBooks has a built-in time tracker to keep track of your billable hours.
It allows you to accept credit card payments, but transaction fees apply.
FreshBooks users are also raving about the software's exceptional customer support.
Compared to the other two software discussed above, FreshBooks isn't free. It offers a 30-day trial, but that's as far as you can get without showing the money.
Rregarding add-ons and integrations, FreshBooks offers a very limited selection of options.
You can take the software for a test drive with a free 30-day trial. If you like what you see, there are three different pricing plans available: Lite ($15 per month), Plus ($25 per month), Premium ($50 per month). All plans include basic features, such as invoice customization, credit card payments, invoice status tracking, automatic late payment reminders, and more.
Zoho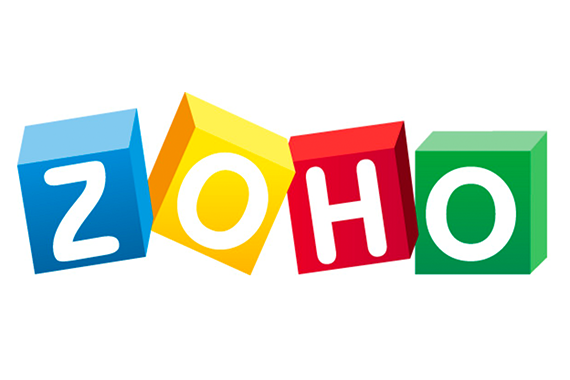 Zoho is a cloud-based software focused specifically on invoicing. It's mostly marketed towards small businesses and solopreneurs who need an easy-to-use tool to do the dirty work for them. It has a free plan, although there's a catch (more on this later).
As a software solely focused on invoicing, Zoho has simplified the invoicing process to the point of almost no effort. The main features include ability to accept multiple currencies, invoice customization, possibility to send your invoices by mail, time tracking, payment reminders, and more.
It allows you to manage receipts online or via their mobile app.
Zoho offers a great selection of integrations (PayPal, Stripe, and more).
You get seven customizable invoice templates with a recurring invoicing option.
It's free for business with up to 25 clients and 1 user.
The free plan is limiting and would probably need to be upgraded to a payable plan over time.
Lack of integrations is often reported by users as one of the biggest drawbacks.
You can choose from 4 different pricing plans: Free (invoice up to 25 clients), Basic ($7 per month, invoice up to 50 customers), Standard ($15 per month, invoice up to 500 customers), Professional ($20 per month, unlimited customers). The free plan includes some advanced features, such as multi-currency support, recurring invoicing, customizable templates, time and expense tracking, and more.
Conclusion
It's difficult to single out one best software because they all have their pros and cons, but, as always, it all comes down to your specific needs. The good thing about the software reviewed in this article is that you can plug in and experiment without any upfront investment.
My only advice would be to clearly define your needs before you start investigating the options. Ask yourself what the must-have features are for you and your business. Do you need time tracking and payment reminders or you just want to be able to create invoices in a matter of minutes? How many clients do you have? Do you invoice in multiple currencies or maybe plan to do that in the nearest future? Make a checklist of all the functionalities that you can't live without and choose a software that is as close to perfect as it gets. And remember, you're getting this tool to make your life easier - if it doesn't work out, switch to something else.
Popular in the Community