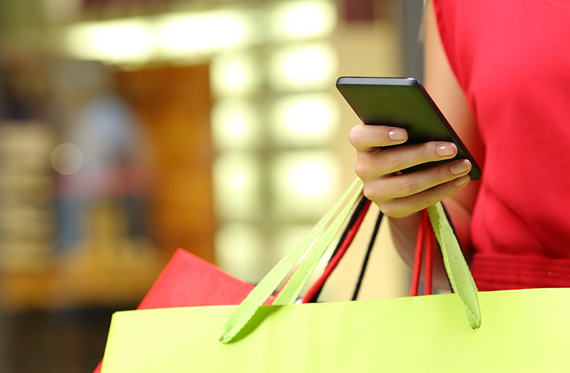 In today's digital age billions of dollars in spending decisions are influenced by websites, but... most business websites are not ready for a mobile world yet, nor have been designed with ROI in mind. To make things worse, websites are still seen by a large group of companies as "must-have" cost centers not worthy of serious investments, which eventually ends up creating all sorts of costly, time-consuming problems for the entire organization, not just marketing departments. Don't let your organization be part of the massive disconnect that exists today between businesses and consumers due to poorly designed, under-performing websites that do not deliver as expected. A bad online experience from your visitors, like it or not, will negatively affect your bottom line. According to recent studies:
a) Over 75% of web users openly admit they decide whether to transact or not with a company based on how its online presence looks.
b) 90% of customers go to a company's website first, before calling or emailing.
c) 48% of B2B consumers feel frustrated and annoyed if a company doesn't have a mobile-friendly website, and 52% are less likely to engage with companies that have no mobile presence at all, according to Google.
To get the most from your company's web investment and transform your current website into a real powerhouse that helps you expand profitability, achieve organizational objectives and boost your marketing and sales efforts for the new mobile world, you need to focus on seven (7) key points:
1. Create a website strategy. Creating a game plan for your site will help you define what you need to do to get your website to the next level, while aligning your online presence to your business goals. A basic website strategy should always include clear site objectives (what you are trying to accomplish), specific actions to achieve each objective, a list and description of potential audiences you plan to reach, a competitive assessment, traffic sources, an implementation schedule including a maintenance plan, and a selection of the most important metrics to monitor.
2. Embrace responsiveness. Your current and potential customers are looking for products and services online using primarily mobile devices. Having a responsive website will ensure that your company's information displays correctly no matter the device they use, avoiding jeopardizing fundamental online marketing success metrics such as visibility and website traffic. Just remember to adapt and optimize your content for the new mobile consumer for maximum effectiveness.
3. Follow a scalable approach. With the rapid evolution of web technologies, it is critical for you to think strategically by making important decisions early on that will affect your budget later. Instead of getting caught in a rat race trying to keep up with the latest technologies, make scalability your ally. Your website should be able to grow with you, allowing you to incorporate the technologies you need, when you need them without having to start from scratch every time you want to add something new.
4. Give visitors valuable, timely content. It is not only about providing quality content anymore, but providing the right content to your visitors in each stage of their online purchasing journey. Think how you can improve the awareness, research, decision, pre-purchase, purchase and post-purchase stages through valuable content that makes their experience with your brand better.
5. Use analytics to your advantage. Monitor the right metrics (such as average time on pages, conversion rates, bounce rates, entry and exit pages, top content, keywords, referrals, etc.) so you don't miss the opportunity to make your website more effective toward those who visit you most and those you're not reaching. Avoid losing a lot of time and money managing your online presence blind-folded.
6. Leverage social channels to engage. With 80% of consumers confirming they are more likely to consider products and services from brands they follow on social media, it is clear you have to make social a key component of your website. Don't limit yourself to using only social icons as a shy way to invite visitors to connect with you, but integrate social channels creatively to your core website sections adding additional touch points to engage visitors.
7. Let conversion set the foundation for your website. Customers won't know why they are visiting your website or what your company has to offer without strategically placed call to actions (CTAs) -a request/direction to 'do something'-. Remember a conversion will only happen when a customer who is exploring your business site takes an action your marketing intended. This typically means making a purchase, filling a form and submitting it, signing up for the company's newsletter or completing some other goal.
It is time to start treating your website like a business and radically transform it to effectively serve the new mobile consumers. The game has changed once again and requires a new mindset to understand that "to improve is to change, but to be perfect is to change often." Winston Churchill.
Related
Popular in the Community