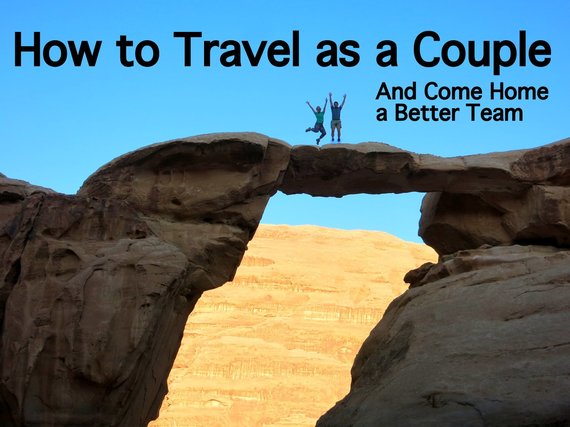 Photo credit: RTWLovers
Traveling with your significant other adds a new level of adventure to your trip. You share unforgettable experiences that range from heart wrenching to adrenaline inducing to awe-inspiring. All in the course of a day!
But travel is full of pitfalls to make even the most patient partner turn crazy person. A missed train, unexpected downpour, or low blood sugar situation causes high tempers and harsh words. While we can't control the unexpected twists that travel will give you (and would we do it even if we could?), here are six tips on how to travel better as a couple. Master these, and you'll arrive home together and better than ever.
1) Divide the duties.
Start your travels the right way before you even leave your home by dividing the planning. Each of you should take responsibility for researching different categories such as accommodations or transportation. When you've finished investigating, brief each other and make a decision together. This not only keeps you from redundant research, it also allows you to start identifying and deferring to each person's priorities for the trip.
2) Be partners with your partner.
As you travel, appreciate your dependence on each other. Witness and be grateful that your partner does certain things much better than you could. They also take burdens and responsibilities to make your travel easier, whether it's simply watching the bags while you grab a snack or bartering more effectively in a foreign language. Enjoy knowing that your other half allows you to venture more places with more ease than would be possible without them.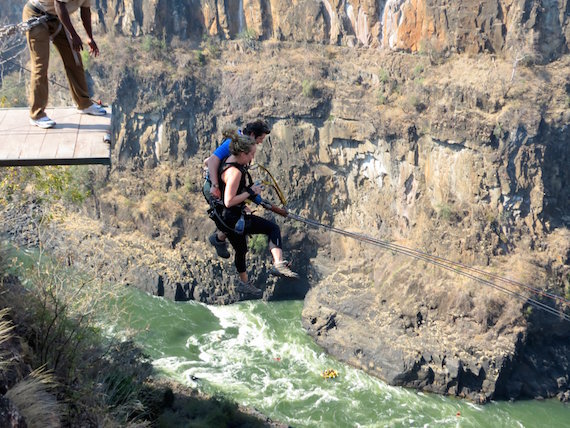 Photo credit: RTWLovers
3) Fight well.
This is a big one: While on the road, only allow yourselves to fight when it involves something important. While this is difficult in normal life, it is thankfully easier in travel. You'll find your fights get shorter and more efficient when you're about to board an 18-hour train ride or you two are the only ones in the country who speak English.
Also, travel can help you move on from fights quicker. Change the subject to a decision that needs to be made ("Should we stay at the chalet or go on the breathtaking hike?") or recounting your latest adventure ("Did you see that man's bathing suit?").
4) Skip seperation anxiety.
Don't think that by dividing to view different sights you fail the perfect-couple test. Travel rarely allows enough time to do everything on your list, and it's ok if one of you prefers the War Museum while the other hankers to explore the Antiques Market. Though it pains you to part, a good pair knows how to go different directions and return bursting with tales to tell.
5) Don't forget to play.
Remember: this is vacation. So when the going gets tough, stop going and treat yourselves. There are no extra points for pain, and looking forward to an afternoon of play may be what you need to enjoy the mountain climb.
6) Put your skills to work.
The above tips aren't confined to lands outside of your hometown. Once vacation is over and your normal, grueling routine begins again, the skills you perfected abroad will improve your real-world relationship.
Travel will push your bodies, minds and hearts to uncharted and sometimes terrifying territory. But if you follow these tips, your hearts will expand together to be closer than ever. You'll find that, whether you're at home or away, the adventure is best when you're together.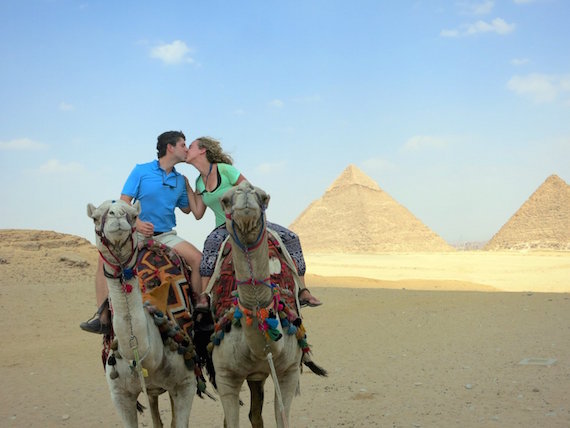 Photo credit: RTWLovers
Blakely is traveling around the world with her husband and recounting their adventures on her travel website. Follow to get lost, thrilled, taught, scared, shocked and changed with them.