I'm going to pull a Slim Shady here, and point out my weaknesses. Having lived in Sydney, Barcelona and Rio, I might have an understanding of expat life and travel, but I'm still new to the travel blogging community.

I'm a rookie, and I want to pitch with the All-Stars. How better to learn the craft, than by reaching out to the best travel blogs?

Recently, I opened up my social media accounts to the public and connected with thousands of travel bloggers in just weeks. Reportedly, there's about 1.3 million blogs, as of February 22, 2014 (Technorati). The odds of monetizing on a blog aren't high.

Although I have yet to determine whether I would like to make blogging a full-time career -- journalism, business development, marketing, media and copyright are features of my profession as a freelancer, and skills which are conveniently important to travel blogging. I do it for clients around the world, why not do it for myself? Regardless of what my two-month young blog becomes, it's that UCLA Bruin inside of me that seeks to make it top-notch.

The listed bloggers didn't just start a travel blog, but became travel personalities and professionals. The rockstars of travel blogging, and their advice to us wannabes that have the urge to travel the world and inspire others to do it too. A look at how they've made it, and the advice they gave TRAVELBREAK.

1. Lee Abbamonte, LeeAbbamonte.com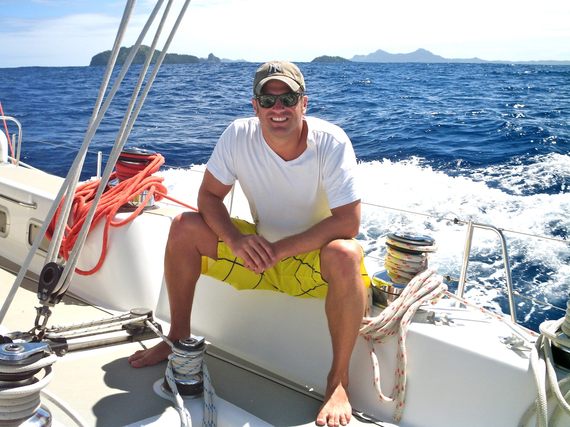 At 35, this New Yorker is the youngest American to visit all 193 UN countries and 313 TCC countries in the world. A travel television personality and brand ambassador, you can see him on CNN, Fox, NBC, ABC News, BBC Travel, Conde Naste Traveler, the Travel Channel and more. He's also a HuffPost Travel regular. You'll even find him as a "Jet Setter of the Month" in Women's Health.

Lee's Advice:

Don't be afraid to ask for money; don't be afraid to be told no; be relentless, and aggressive; remember you are selling yourself at all times, so always be closing.
Learn more under the "Travel Tips" section of Lee's site.


2. Jenny Mc Iver, RTWin30Days.com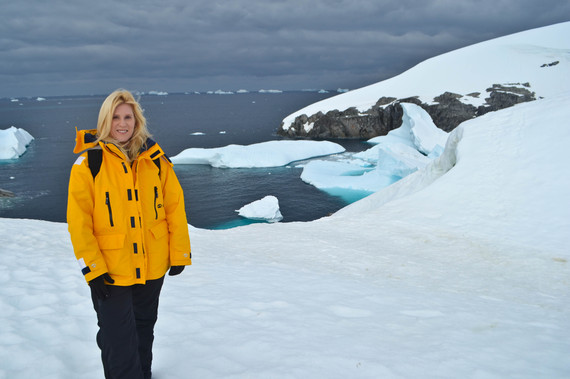 Jenny has managed to travel to 152 countries while maintaining a full-time career. She takes a one-month trip around the world, once a year, and has been journaling her adventures for nine years. She turned her business travel-accrued airline miles and hotel points into nine trips around the world, prompting Money Magazine to dub her the "Miles Maven" in a 2013 feature story on "Super Travelers." She's the author of The Grown-Up's Guide to Globetrotting which helps other aspiring nomads plan round-the-world trips of their own.
Polish your writing skills. No one wants to read a boring play-by-play of your trip to Italy. Good writing and interesting destinations keep readers coming back. To improve my writing when I first started blogging, I took a series of writing classes, and really focused on improving my ability to "tell the story" of my travels.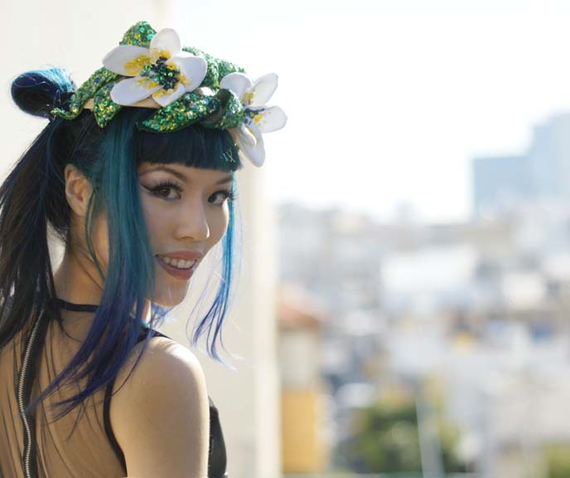 Canadian-born, La Carmina started as a niche fashion and Japanese culture blogger who enlarged her focus to travel and alternative culture in 2009. Since, the young travel TV Host has been featured on the Travel Channel, National Geographic and Food Network covering over 50 countries. A seasoned travel journalist, she writes for the Huffington Post, Sunday Times UK Magazine and Hong Kong Express Airways. Her media interviews and features include the New Yorker, Washington Post, the Guardian, Cosmopolitan, Vogue and LA Times. She just recently covered the Oscars in Los Angeles, read it on her blog.

La Carmina's Advice:

Be niche. Don't be afraid to focus on a specific topic or audience -- in my case, alternative lifestyles and cultures. Not everyone will "get" my approach, which includes reports about Israel LGBT nightlife and Japanese body modifications. However, those who do are extremely passionate and loyal readers. It's better to have a smaller following that is excited about your work and believes in you, than be a "generalist" that garners no reactions from readers.

Be personal. To me, travel blogging is most compelling when you put yourself out there and open up. Share your struggles and passions, and interact with your readers in comments and social media. By forging a personal connection, people will naturally want to stay in touch and keep reading.

Improve your photography. Visuals are a very important part of blogging these days, especially in travel. Photos can immediately convey a sense of a place. Investing in a DSLR will up your photo quality, and convey authority to readers. In addition, a great photo is more likely to be shared, leading to new readers and even opportunities (like publication).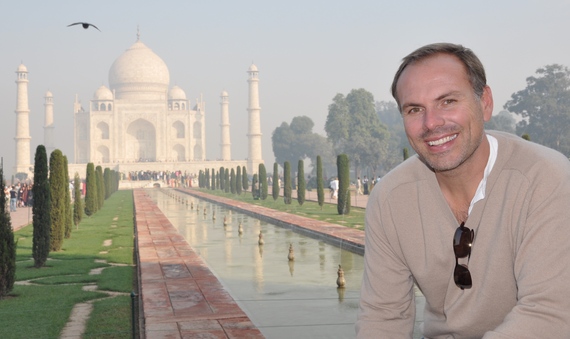 Johnny started his newsletter in 1995; 70 countries later, he's been featured over 3,000 times in major publications including USA Today, Time and Fortune, New York Times, Budget Travel Magazine and the LA Times. He's appeared on ABC, CBS, CNBC, CNN, Fox, MSNBC, NBC, PBS and hosted "Hot Spots 2012" on the Travel Channel. A weekly guest on Leo Laporte's The Tech Guy Show, he's your expert on travel and technology.

Johnny's Tips:

Be honest about your reviews. Take lots of photos/notes. Blog regularly (daily if you can).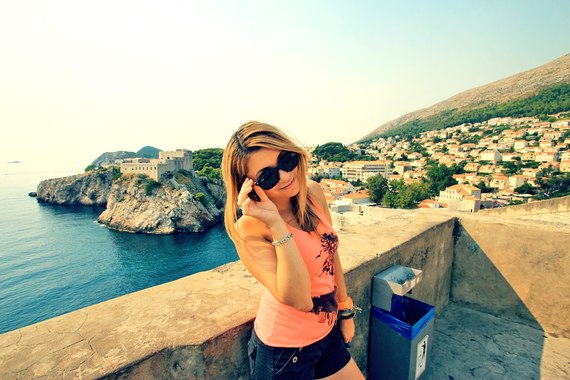 Canadian-born, Nadine, 26, is a vlogger gone travel vlogger in spring 2010. She's been to 37 countries since. Nadine has also curated online content for Canon, Sanyo, Expedia, Hostelbookers, Staples, CBC, The CW, Fox and more. She's gone on every single Lord of the Rings New Zealand tour. You might also recognize her from a few pop parody videos. This chick is funny.
Find something that works and that you like doing. Everyone good travel blogger has a video style, and you should have one too. I can't tell you what that is, and you won't know until you start creating travel videos for yourself. Don't copy others, be inspired by them. You are a unique person and your videos should be too. People sometimes feel like there is a format with travel; there isn't! It's an open book, so get creative.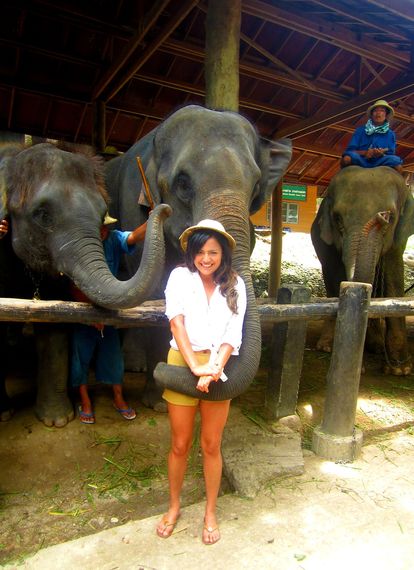 With advice relevant to blogging, freelance and life in general, I couldn't take it upon myself to cut out some of the pro's inspiration, which caused for a lengthly article. I'm also not going to keep all the knowledge to myself! Stay tuned for additional tips from five more travel blog experts, and some concluding notes :)
Related