I'm about to take a 13-hour flight on Qantas. This isn't my first time taking this trek to the Southern Hemisphere, and during my travels, I've developed some pretty resourceful tips for long flights.
I owe a great deal of my flying savvy to my mother, who was a stewardess for United (based out of JFK) in the '60s, when flying was a glamorous affair -- something you dressed for. As a child, I always dressed nicely to fly; not because my mother was angling to get us upgraded, but because this is what she was used to. To this day, you'll never see her wearing sweats on a trans-oceanic flight; she wears one of her "travel dresses." (She also hikes, bikes and mows the lawn in a dress -- she finds it more wearable and more feminine.)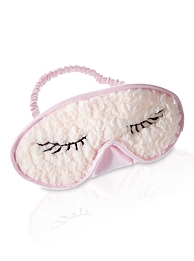 Without further ado, here are some of my savvy stylish flying tips:
Plan ahead: consult the plane's seating chart online and request your seat and meal. I opt for the bulkhead window -- this way I can take my rollerboard out after takeoff and use it as an ottoman; and it's easier to nest (see below). And food-wise, I usually bring my own if possible; otherwise I order a gluten-free/vegetarian meal.
Dress comfortably, but look good: Unless you're wearing a corset, most clothes aren't that uncomfortable. Personally, I've never understood the need to fly in sweatpants. For women, leggings and a tunic top or a comfy cotton dress are easy, comfortable options. Men just shouldn't wear sweats. Ever. Layers are key - women should bring a scarf/wrap of some sort; men can do a V-neck sweater over a shirt. And men: put your belt in your carry-on so you don't have to disrobe at security and you can put it on when you land.
Pack your beauty essentials: This is for two reasons: in case your checked luggage gets delayed and so you can use them en-route. If one of my products is over the TSA-imposed three ounces, then I put the product into a contact case. It's small and easy. I bring moisturizer, Colgate wisps and face cleansing towelettes.
Make a little cocoon for yourself: Wrap your legs in the gross thin blanket provided and then wrap your top in a cashmere wrap, sweater or your own blanket; put on cozy socks, a neck pillow, eye mask, ear plugs and put the other pillow against the window armrest; have a glass of wine and whatever sleeping aid you have that says not to mix with alcohol and tuck in for a snooze. (I opt for Valerian root -- it's all natural and does the trick.)
The beauty of flying for half a day is that you can cumulatively get almost a decent sleep. At least try -- you can watch those mediocre movies when you get home; it's better to try to get some rest so you can start your adventure; or in my case, make the tight connection after racing to the domestic terminal to hop another flight.
Do you have any other stylish flying tips? Please share!