Because a diet doesn't have to keep you from eating your way around the world.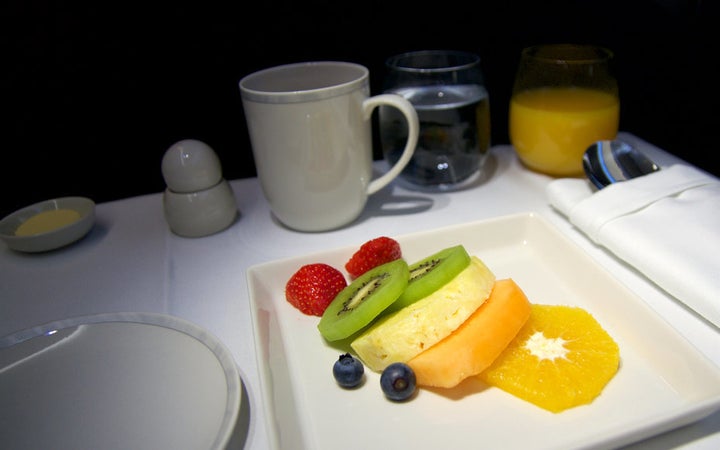 It's hard enough to keep kosher, eat paleo, stick to your Whole 30 diet, or avoid dairy (and red meat, peanuts, and non-sustainable seafood) while home. But it's more challenging than ever when you're racing to catch a flight, eating hotel room service, or trying to communicate with a waiter in a foreign language.
Managing dietary restrictions and allergies in a new culture, with an unfamiliar language, and with wildly exotic cuisines can make eating (and enjoying a trip) extremely difficult. But a restricted diet shouldn't mean restricted travel. With a little advanced planning and flexibility, people with even the most rigid diets can make the world their oyster — or preferred non-shellfish alternative.
Travelers with serious or life-threatening allergies should always be well stocked on medicine or EpiPens before a trip. Ask your doctor for a prescription to carry with you in case you misplace your pharmaceuticals — though be certain to keep them in your carry-on, in their original packaging (to help with security and customs). As a final measure, speak with your health insurance company to find out if you're covered — and how to get medical attention — if you get sick overseas.
Give the airline a heads up
If you have a severe allergy (peanuts, for example) talk to the airline's customer service representative prior to your flight. It may be possible for crew to serve meals and snacks without your allergen. They may even ask passengers to refrain from eating nuts and nut products on the plane. And always be certain to order a special meal at least 24 hours in advance.
"If you have a severe allergy (peanuts, for example) talk to the airline's customer service representative prior to your flight. It may be possible for crew to serve meals and snacks without your allergen."
Mastering key phrases like "no dairy," "vegetarian," or "I'm allergic to shellfish" in the local language can ease your mind about what you're eating. For additional support—or if you have no aptitude for language—invest in an allergy or food restriction card for your wallet, available from sites like Allergy Translation or Select Wisely. They have picture cards as well as, to make sure dietary restrictions don't get lost in translation.
The advent of AirBnb, VRBO, and similar home rental programs means that it's easy to cook your own food while you travel. After all, you probably already have a trip to the local market on your itinerary. Stock up on fresh ingredients and local delicacies here, or at a neighborhood supermarket. To add a fun spin to the home-cooked meal, take a local cooking class that works for your diet, or hire a local chef to come prepare a custom feast.
You don't have to dine at a restaurant with a dedicated vegetarian or gluten-free menu in order to find meals that fit your diet. Savvy travelers can typically make a meal out of side dishes or starters. A chef or waiter may also help you identify appropriate ingredients and components from a number of different plates that can be remixed into a diet-friendly, allergen-free meal.
Traveling with a stash of snacks is a smart way to ensure you always have something to eat while you travel — even if it's just a little bite to keep you sated while you seek your next meal. When you pack your suitcase, throw in shelf-stable, grab-and-go snacks like granola or protein bars, bags of dried fruits and nuts, packets of nut butter, jerky, rice crackers: whatever will keep you happy and energized in case of a food emergency.
One of our favorite new travel products, set for release before the end of the year, is the Nima portable gluten sensor. By taking a tiny food sample, it can detect the presence of gluten in any food or beverage — perfect for travelers with celiac disease.
Just as you would make note of museums or historical sites before a vacation, travelers with serious food requirements should absolutely note diet-friendly restaurants (like the most superb vegan restaurants) in advance. Sites like Allergy Safe Travel and Gluten-Free Passport can help pinpoint allergy-friendly restaurants and grocery stores, local resources, and even medical facilities in case of an emergency. You'll also want to study up on the local food, so you can avoid problematic dishes altogether.
Related
Before You Go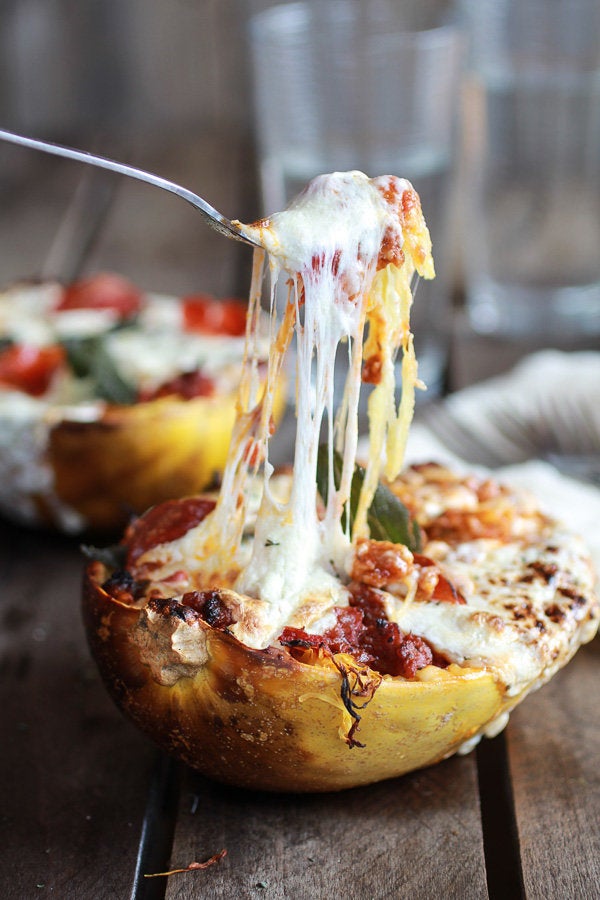 The Best Fall Foods, RANKED