From an early age, my daughter was a natural travel. I remember being concerned about how she would handle the time difference when we traveled to Europe the summer after her kindergarten year, but she hit the ground running. She woke early enough to catch the first train to Brussels, spent the entire day exploring a new city, only to want to see the sparkling Eiffel Tower when we got back to Paris late at night. She wasn't afraid to try mussels in Belgium or octopus in Greece. It was only when we spent hours at a table waiting for the sun to set in Santorini did she even hint at being bored.
When she was 14, we traveled to India during the summer that saw record-breaking heat. I was concerned about how she'd handle the heat and the chaos of India, but to my surprise, and much to my delight, she loved India and still says that it's her favorite destination.
My 10-year-old son, however, is not a traveler. He likes routine and structure; he feels comfortable in familiar places, and he is a picky eater. He doesn't even like mac and cheese.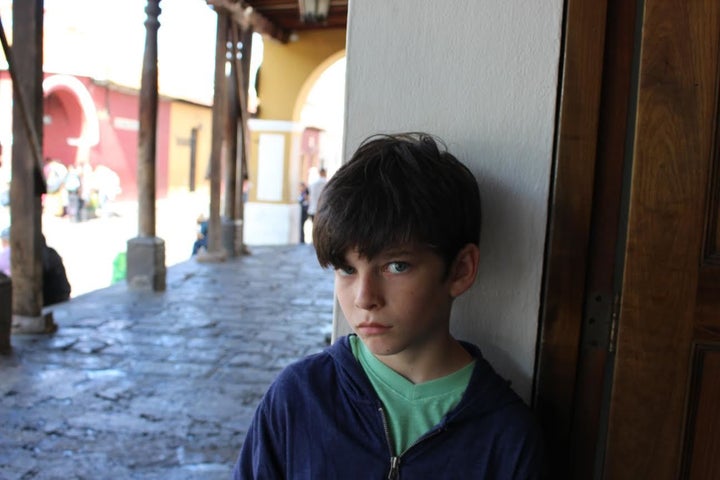 When he and I went to Tulum, Mexico last year, he would only eat cheese quesadillas. And even then, sometimes the cheese wasn't quite right. We ended up eating a lot of ice cream.
This past summer, my kids and I spent three weeks in Central America. My daughter's eyes lit up when I told her about the trip; my son's filled with dread.
I spent the month leading up to our departure, finding ways to assure my son that he would have fun, and that we'd be able to find him food that he would eat.
My son loves animals, so I left magazines lying around our house that were conveniently opened to stories on animals found in Central America. I let him help me pick hotels and activities, and I assured him that we would bring peanut butter and plenty of granola bars. This seemed to lessen his fears.
When I overheard him telling his friends that he was going to get to play with iguanas, I knew he was coming around, though he'd never admit that.
On our first day, we took a bus across Belize to the zoo, which my son loved. He even found chicken fingers on the menu for lunch, though they weren't breaded exactly how he likes them. It seemed like successful day until he cried through part of dinner. Exhaustion had gotten the best of him.
Much like that first day, the trip had highs and lows.
I learned that making sure my son had enough sleep was the best way I could set us up for success.
I made sure both kids had activities they were excited about. For my daughter, this was zip lining outside of Antigua, Guatemala, while my son looked forward to exploring the Mayan ruins.
I learned to give in and say yes to eating at Pizza Hut.
I didn't plan a packed schedule. In fact, we didn't have much of a schedule at all. This allowed us to plan our days based on how we were feeling. When we needed a rest day, we would find a pool and spend our day there.
There were days that were not easy, but when I look through our pictures and find the one of us having just hiked up Pacaya volcano, I know it was worth it.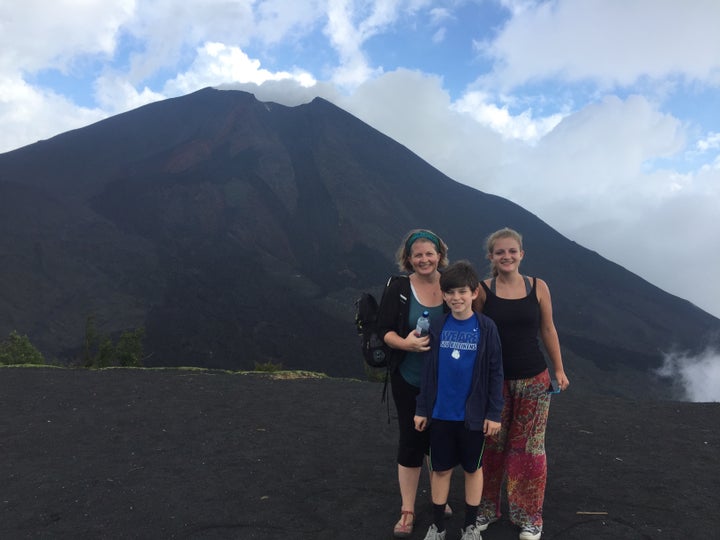 My son has informed me that he's not going on the next trip, but we'll see about that.
I've already purchased our tickets.
Read more of Jen's work here.