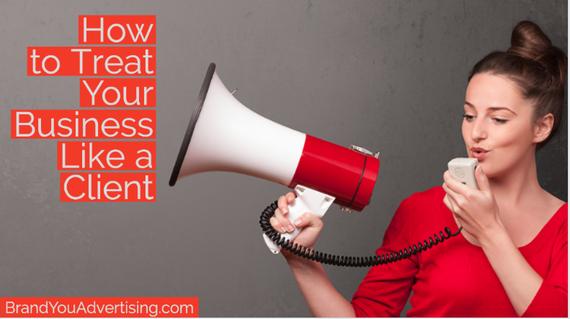 I am emerging from a dark cave where I spent the past few weeks buried for days and late nights working until I successfully accomplished a few specific goals. My mission was to:
Launch a brand extension for a client.
Connect an industry influencer with a client for a mutually beneficial relationship.
Rebrand one of my own websites (I procrastinated updating my theme, rewriting my content, scheduling new head shots, and recording a video for far too long).
I came up for air briefly to celebrate my husband's birthday, my birthday, our 14th anniversary, and Mother's Day...luckily we figured out how to avoid having kids in the month of May!
This recent exercise in meeting work deadlines has been a real wake up call for me. While my own business deadlines may often be self-imposed, I still need to stop burying them at the bottom of my priority list. I need to do a better job of assigning timelines to my own personal business plan if I ever expect to meet these goals and continue to build my brand.
We all get absorbed in helping our clients reach their milestones while ours get filed in the "to do when I have DOWN TIME (insert laugh)" pile. This mindset prevents us from giving our business the attention it needs to grow to its true potential.
Here are some recommendations to help you think of your own business as if it were your best client or customer:
Identify your objectives and ask yourself:
Where is my finish line?
What is and isn't working in my current process and where can I improve?
What one thing can I accomplish this month to help me reach an objective?
Dedicate specific times slots to work on building your business and schedule them in your calendar with reminders and alerts.
After hours Tuesday and Thursday nights
Sunday mornings
Lunch hour M, W, F
Be realistic about what you can accomplish within that timeframe.
Your learning is never done and your innovation is never over.
Your pursuit of information is never complete and should be part of your day-to-day process.
Checking off tasks from your list helps you accomplish your immediate goals, but don't lose site of your long-term strategic direction.
Commit to listen to a webinar, podcast or online course once a week, but make sure it's valuable information that you could benefit from.
Whenever I see interesting content floating around, I download the link, purchase an online course, subscribe to the show, bookmark the site, add to favorites, message myself, etc. Then when I have my dedicated personal work time, I read, watch, listen, and write.
There is a never ending supply of free valuable content available online, but don't waste your limited time reading, watching, or listening if you're not learning something new within the first 60 seconds...move on.
Surround yourself with smart people who have something valuable to contribute to your industry, competitive marketplace, or your business.
Connect with former bosses and colleagues to bounce things off of and tap into their experience and insight.
Join and engage in networking groups either locally or online communities to connect with like-minded entrepreneurs and small business owners who share experiences and offer helpful advice.
Hold yourself accountable.
Write down your 5-year goals. Then break down which to-dos must be done in order to reach those goals.
Wake up thirty minutes early or set aside extra time at night to work until you complete the project.
Put your next steps in writing with corresponding deadlines after each of your planning/brainstorming sessions.
Treat your business as a client - if your clients always come first, your business will be left behind and be perceived as outdated!
Lori Axler is a Fortune 500 marketing exec turned entrepreneur, helping small business owners and entrepreneurs launch and grow their brands. Connect with her at BrandYouAdvertising.com
REAL LIFE. REAL NEWS. REAL VOICES.
Help us tell more of the stories that matter from voices that too often remain unheard.