No matter how much brining, seasoning or rubbing you provide your turkey on Thanksgiving, if you don't truss the bird it just won't cook right. Trussing the turkey helps ensure that everything cooks evenly ― and that the wings and legs don't burn. Basically, trussing means tying the bird into a tight little bundle that'll ensure you'll get a beautiful, table-worthy Thanksgiving turkey that's evenly cooked. So you should just do it.
The good news is that trussing is really easy and only takes a couple of minutes. The even better news is that we're going to show you how to do it right now. You'll need a turkey and some butcher twine.
First, take the center of your piece of twine and wrap it around the neck bone in between the two breasts.
Second, tuck the wings under the bird. Wrap the twine around the wings.
Third, pull the twine tightly underneath the breastplate and tie a tight knot to secure everything.
Fourth, cross the legs and tie them together. Cut any excess string.
Ta-da! You just trussed a turkey. Now you can season, stuff (or not) and roast your Thanksgiving bird.
For complete video instruction by WBUR, watch below.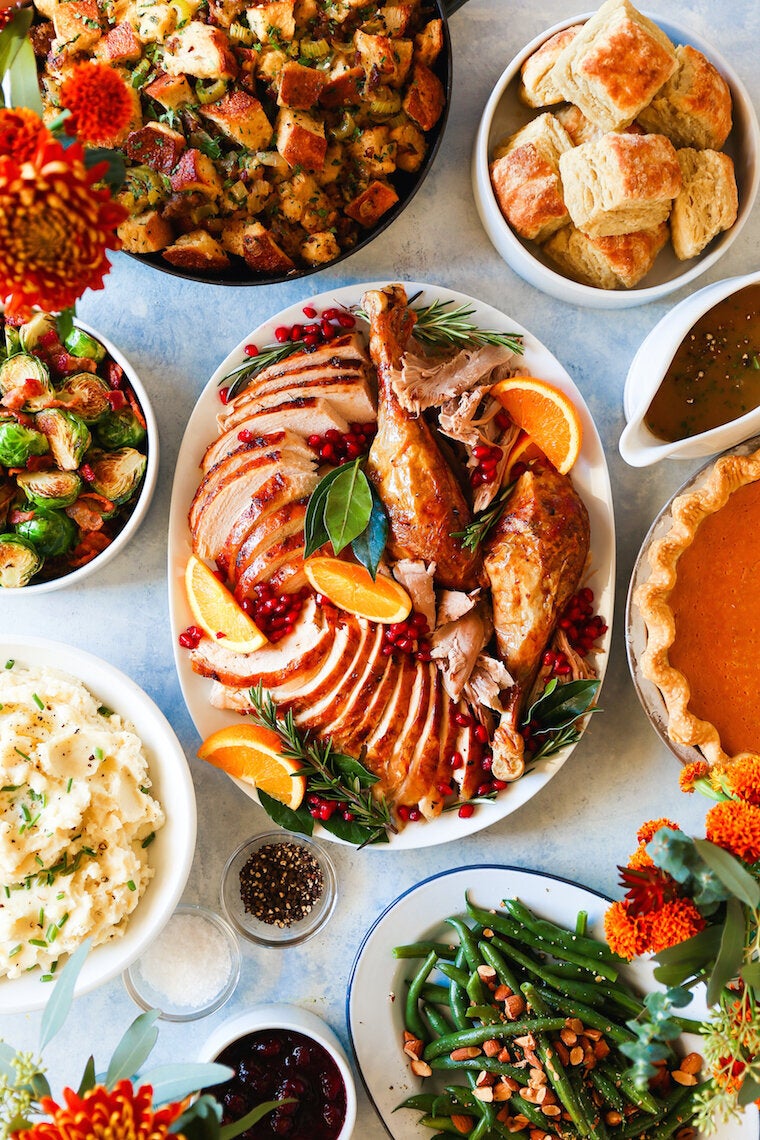 Thanksgiving Turkey Recipes