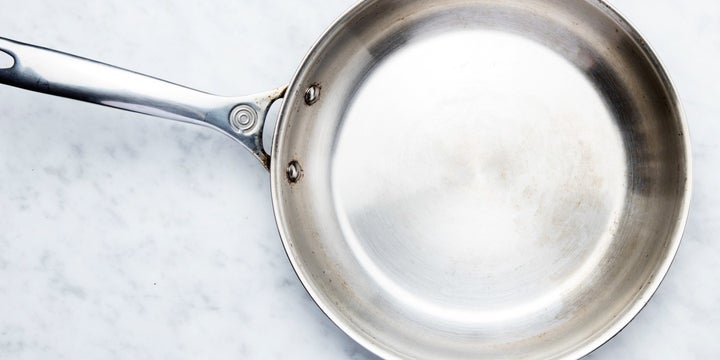 This is where you do a double-take. At least, that's what I did. A stainless steel pan that's easier to clean and doesn't use the strange — and probably, definitely unhealthy — compounds you find in nonstick pans? It sounded like a fairy tale.
But after trying the trick myself, I now know that this not #fakenews. You can season a stainless steel pan and make it more or less nonstick. Here's how:
Heat a stainless steel skillet over medium or medium-high for 2 minutes. Add enough vegetable oil to coat the entire bottom of the pan with a ⅛ inch of oil. Heat the oil until wisps of smoking begin to appear, about 6 minutes. When the oil begins to smoke, remove the skillet from the heat and cool the oil completely. Once the pan has cooled, pour out the excess oil and wipe up the remaining oil in the skillet using a paper towel. You want a glossy sheen left in the base of the pan — that's your nonstick surface.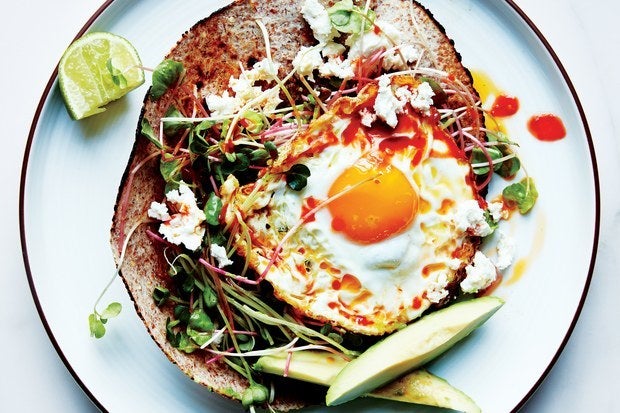 A few notes: It's important to use an oil with a high smoking point, such as canola oil, to coat the pan — I tried the trick with coconut oil and it didn't work. And you should avoid washing the pan if you can — just wipe it clean between uses. When the pan gets really gross (and it will, eventually), wash it with soap and water, but know that you'll lose the nonstick coating and have to season the skillet again. And if you get sick of all this seasoning and re-seasoning? Maybe it's time to buy one of the best nonstick pans after all.