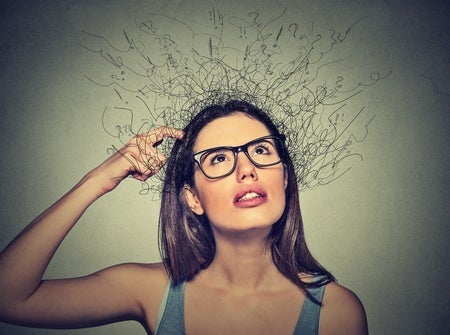 Sounds like a pretty tall order – to turn anyone into the perfect prospect by changing the way they think?
Well that's exactly what I'm going to show you how to do today.
Aim Mass Market – And At Those You Think You Will Never Buy (Yet)
When advertising on Facebook and Twitter, many of you are currently picking large audiences and "hope" that part of our message sticks.
So you might pick fans or followers of Amy Porterfield, Brian Tracy or Tony Robbins for example, and then wonder why they don't resonate with your message.
Many of you will have tried investing in advertising and then give up rapidly - wondering what the problem was.
You're approaching it from the WRONG ANGLE.
You're presuming that everyone is right now in the right place, ready to buy, and looking for a solution.
This is NOT what is happening.
99% of the people you are targeting with your ads are not seeking a solution, because they don't even know a solution exists (and most of them don't even realise they have a problem!)
Rather than seeking someone who is already the perfect prospect, it's the job of your marketing to take someone who isn't the perfect prospect yet… and turn them into one.
Okay – But How Do I Do That, Claire?
Simply by changing their beliefs. Start by answering these questions:
What do YOU know about your subject that most people don't?
What are the common misconceptions that people have about your topic?
If you sit next to someone at a networking meeting, what beliefs do they "state" at you when they find out what you do?
So for example – common beliefs about my area of expertise are:
My audience isn't on Facebook
Facebook doesn't work for Business to Business
I need an email list before I can start selling online
I can't learn marketing because I'm no good with technology
People won't sign up to services over the telephone in a single phonecall, and certainly not after attending a single webinar
My service must be delivered one on one or it doesn't work
When I tackle these beliefs in my marketing - and use my marketing in order to change these beliefs, I have successfully turned a sceptical person into a perfect prospect, and this means my market is WIDE OPEN.
I've gone from a small pool of prospects who are looking for a solution, to having the ability to target hundreds of thousands, knowing that I can simply create the perfect prospect through my marketing.
Just imagine having this in place in your business right now - having the ability to target a huge market, creating your own prospects. Imagine how this would compare with your competition - who are only targeting that small number of prospects who are looking for a solution right now!
Simply Change Their Beliefs Through Your Marketing
Part of your marketing should therefore be aimed at changing beliefs to create new prospects and create your very own market for your services.
Simply aim to show people what is possible by breaking down beliefs they hold about your area of expertise. Do this and you will be creating perfect prospects who will rapidly reach the point at which their beliefs are fully shifted, and who book in for an appointment to talk with you.
So how can you do this? There's a few ways you could get started with this.
So now it's your turn. What are YOU going to change about how you approach marketing in your business?
Have fun and go change some beliefs!
P.s If you need help implementing this in your business, I can help.
I work with business owners who want to take their expertise online and need support, help and a PUSH to get it out there.
If you're currently working one on one with clients and want to set up an online marketing funnel in the next 90 days, reach out now.
Click this link to book in a call with me personally - Book Now
Popular in the Community