Let's be honest. Content marketing is now so important, and so fundamental, that we might as well just call it 'marketing'. The thing is, not all content marketing is equal. This is why big brands are spending big budgets to create killer content, and even bigger budgets on media to get that content seen.
This can be intimidating to entrepreneurs, startups and smaller businesses, because they rarely have the budget to compete – at least on a spend-for-spend basis. But the good news is that social media and the internet have levelled the playing field, which means that you don't need a massive budget to rack up views and to convert people into customers.
One of the advantages of not being a multinational company is that you can be more nimble and strategic. Sure, other companies might have bigger budgets, but that won't mean much if they're wasting it all through inefficiencies. If you box smart, and leverage the tools around you, it really is possible for you to compete.
Below i've detailed three steps you can take to turn your brand into a content marketing machine. It won't be easy, but it will give you a fighting chance to really compete for your customers attention in 2018.
1. Be Brave
It's one thing to say you want your brand to be the next Red Bull, and another to actively work towards that. The main difference between Red Bull and your brand isn't the budgets, isn't the industry, no. It's the fact that Red Bull decided to lead with content their customers wanted to see - not content their CEO wanted to see. That's brave.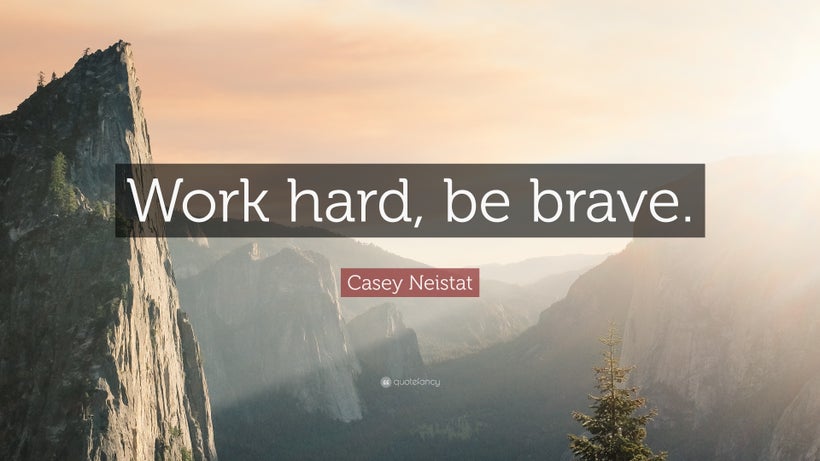 Once you've decided that your customers come first when building your content marketing strategy, the next step becomes crucial. This is where you decide what format your hero content will be created in.
2. Take advantage of video
Used correctly, video is arguably the most impactful way to engage with potential customers. 55% of people watch videos online every day, and including them on a landing page has been known to increase conversions massively. But it's not just in the B2C space, B2B customers prefer video too - with 59% of busy executives agreeing that if both text and video are available on the same topic, they're more likely to choose video.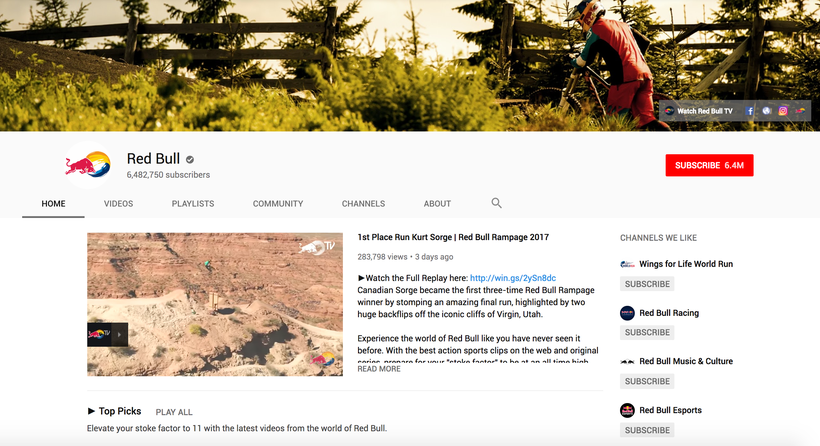 Now we know Red Bull has been brave, but something else is abundantly clear here. They have leveraged video as an absolute hero in their content marketing strategy.
I know what you're going to say.
So let me beat you to it.
….'But I can't afford to produce videos every month, especially not ones like Red Bull makes'.
The truth is, video marketing has a history of being expensive. Many brands tend to avoid it as they don't know about all the tools and resources available to help small to medium sized brands produce regular video content. I have a toolbox of resources I use on a monthly bases to make GIFs, videos and more - but if you're looking to go after the Red Bull style of content there is one specific video platform you should probably know about. This brings me to step three.
3. Leveraging the gig economy
If your funds allow it, it's time to call for backup. Luckily, the gig economy is thriving and there are all sorts of freelancers available on demand. Whether you need help with content strategy or a video editor to polish your branded content, there is always a freelancer waiting in the wings for that gig.
Popular freelancing sites include Fiverr, PeoplePerHour and Upwork, which all cater to different price points and needs. The platform I mentioned above is called GoShow, and is exactly what you need if you're looking to create sports and lifestyle videos - Red Bull style. This platform is fairly new to the market too, so you can still register for free. Win!
Remember in point one where we spoke about being brave? This platform is only for the brave brands i'm afraid, you'll see by their showreel below.

Either way, as marketers you have many options. There are an abundance of platforms powering the gig economy so leverage them as often as you can.
Conclusion
While Red Bull can offer a lot of inspiration when it comes to how they create and deploy their content, the main thing to learn from them is to constantly innovate, pushing the boundaries to create exciting original content that captures people's attention.
Simply copying Red Bull outright won't work. Instead, you need to carve out your own niche and to dominate it, and if you use the steps above you really can do that without a corporate budget. All you need is the passion and the internet – and maybe a little bit of luck.
So, what are you waiting for?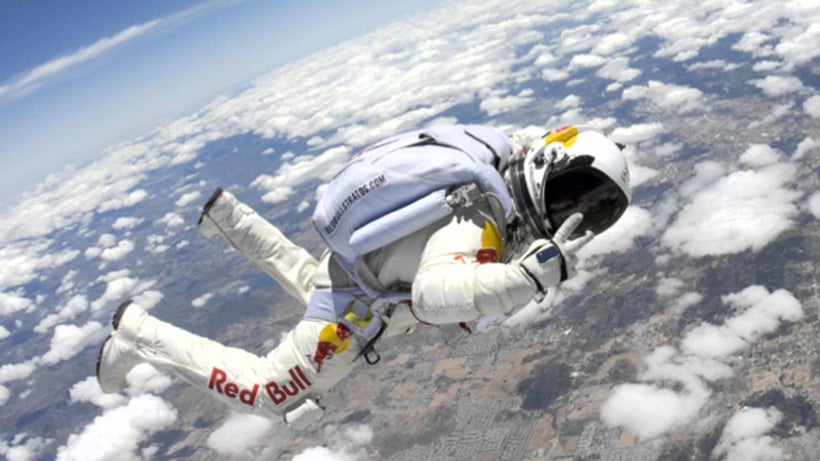 Calling all HuffPost superfans!
Sign up for membership to become a founding member and help shape HuffPost's next chapter
This post was published on the now-closed HuffPost Contributor platform. Contributors control their own work and posted freely to our site. If you need to flag this entry as abusive,
send us an email
.