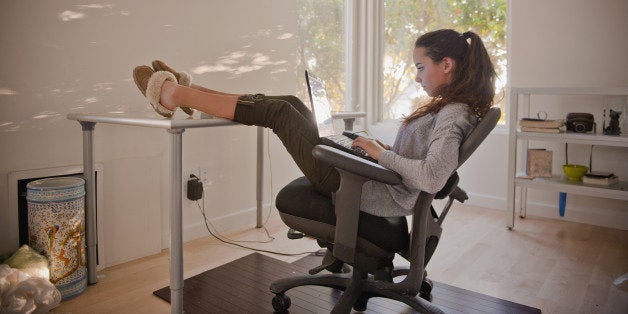 Financial aid packages can definitely be tricky (what do half these words even mean?!). There are various types of financial aid, and it may be difficult to understand which you received and what they mean.
If you completed the FAFSA (Free Application for Federal Student Aid), you'll receive a package stating what financial aid you're eligible for during the upcoming school year. If you're having trouble understanding how your package works or don't know where to start, you're in the right place. We've talked to scholarship expert Monica Matthews, Kathryn Knight Randolph, Contributing Editor to FinAid and Fastweb and the James Madison University Financial Aid Office to help you navigate your financial aid package and make the best financial decisions for you. Read up, pre-collegiettes!
What does a financial aid package look like?
This may seem like a silly question, but it's important to know what to expect when delving into your financial aid package. The JMU Financial Aid Office says, "Financial aid packages are vastly different at every school, however, they should all include the following information: cost of attendance, the amount of grant assist and the amount of loans offered." Basically, the financial aid package will list what aid you have received, what category that aid falls into and what the amount is.
"Financial aid is determined based off of the student's Expected Family Contribution (EFC), which can be determined when a student fills out the FAFSA," Randolph explains. "The cost of tuition minus EFC will determine a student's financial aid package." Now that you've got the equation down, you're ready to go.
What type of financial aid is it?
Without a doubt, knowing what type of financial aid you received is the first and most important step in understanding your financial aid package. "When students are trying to find funding for college, there are four types of financial aid they may receive," Matthews shares. Your package will likely include several of these types of aid. Matthews helps us understand the differences below:
A scholarship is money awarded to you if you're selected after an application process. Sometimes you have to maintain a certain GPA or fulfill other requirements to obtain and keep the scholarship. Scholarship money can come from schools, independent organizations or even the government. They don't need to be paid back and can be awarded for financial need, academic achievement or even for parts of your identity.
Scholarships can be found online on Matthews' website, Fastweb or websites like Scholarships.com.
A grant is money awarded to you that doesn't need to be repaid. You can receive grants for various reasons, including being a legacy or having significant financial need. Grants differ from scholarships because one party awards them, whereas a scholarship is awarded based on certain criteria reflecting the values of who's awarding it.
"A grant can be need-based aid or [merit-based]," shares the JMU Financial Aid Office. "Need is determined through the FAFSA form. Some examples of grants are Pell, Virginia Guaranteed Assistance Program (VGAP) and Commonwealth Award. Grants and scholarships can both be free assistance." It's also important to read the fine print of the grant to determine if it remains "free."
"Certain scholarship packages can actually grant you more money for going abroad and for other scholarships if you qualify for those government grants," shares Abigail Zeitler, a junior at The University of Texas at Austin. "I receive a government grant for school, and because of that, I was able to apply for other scholarships to study abroad for free!" Be sure to check with your school for all the financial aid information you can get.
A loan is money that is lent to you for a certain period of time, but needs to be repaid eventually. It can be either a subsidized or unsubsidized loan; "subsidized" means a low interest rate you can start paying after you graduate, and "unsubsidized" means a higher interest rate. Financial need is not necessary to obtain an unsubsidized loan.
"You can receive the offer for a student loan by filling out the FAFSA form," the JMU Financial Aid Office shares. "Once the FAFSA is received by the financial aid office, the offer will be made on the student's account and that is where you would start the process for the loan by accepting the loan there."
Anyone can qualify for an unsubsidized loan. "All they need to do is fill out the FAFSA," Randolph adds. "The school actually determines the amount that you can borrow with your unsubsidized loan based on the cost of attendance and your other financial need." Feel free to contact your school's financial aid office for more information.
Federal Work-Study (FWS) is a program in which schools hire students for part-time jobs in order to help pay for their tuition. You must work with your college directly to find a FWS job, and the amount you will receive varies by school. Look on your college's website for more details or speak to a financial aid officer.
"Some examples of FWS jobs are research assistant, working in the library or working in different offices on campus," says the JMU Financial Aid Office.
Related
Before You Go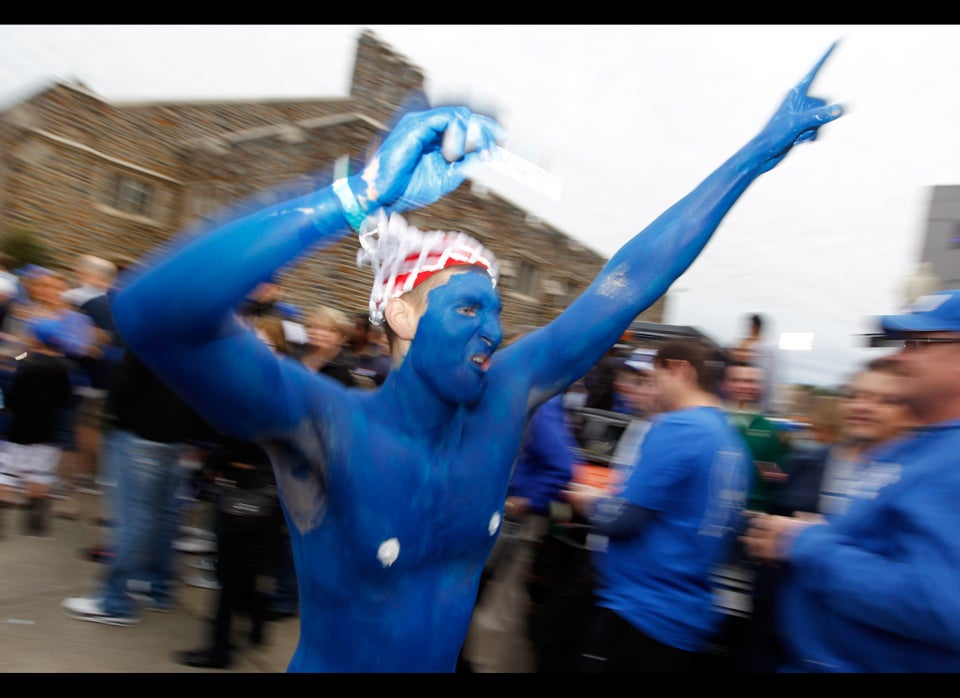 Colleges With The Most School Spirit