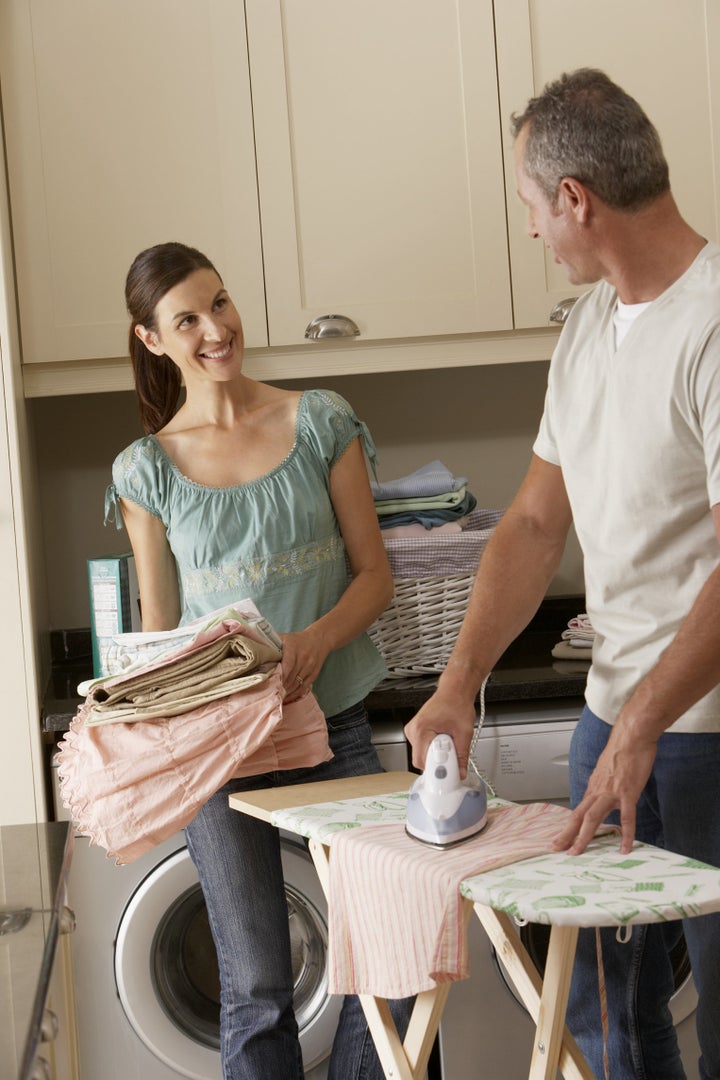 The month of love is here and people everywhere make a special effort to celebrate their relationships. However, celebrating your special someone doesn't have to be just once a year. Cultivating happy, healthy relationships year-round is the key to an enjoyable life. There are many ingredients that go into making a great relationship, but the one that is essential to providing nourishment for both partners is communication.
Have you ever had a conversation with someone and while they are talking all you can think about is what you want to say? You look for just the right opportunity to interrupt. You haven't heard anything the other person has said. We all have something we need to talk about with our partner, something we want to share, a frustration we have to get off our mind or we feel as if we will explode. Healing happens when people listen to us and when we listen to them. Everyone wants to be heard. The art of listening is a vital component to a relationship that thrives every day of the year, making Valentine's Day so much sweeter.
Not everyone is a great communicator. We struggle in our relationships because of communication problems. Because we want to be heard, we like to talk. Communication is a skill and like anything we want to be good at, we need to practice. Like when you were younger you scheduled time to practice the piano or sports, you can schedule time with your partner to communicate. Choosing the right time and the right place to communicate is important. Pick a time when you both will be focused and not tired. At the end of the day or first thing in the morning may not be the ideal time to chat if you want to be heard. Choose a place that is quiet so that you can hear what your partner is saying without straining and so you can speak without yelling. A crowded restaurant isn't the best venue for communication practice!
When engaging in communication practice, think and talk positives. Talk about all things that are going well in the relationship. Mention how you like it when your partner unloads the dishwasher, or makes your favorite dish for dinner. Talk about the things you appreciate, enjoy and love about the person sitting across from you.
Take turns speaking uninterrupted. Let your partner speak until they are finished, then ask "Is that all?", then repeat what they have said, and ask, "Was that right?" When you get it right and it is your turn, repeat this process. Practicing like this will ensure that both people have a chance to be heard and both people have a chance to practice listening.

It's also important to talk about what needs improving in the relationship. Avoid the words "always" and "never" as in, "You always say that," and "You never do that." Practice communicating without blame to offer solutions. Instead of fault-finding, try to talk about particular things and how they make you feel. Offer ways to avoid hurt feelings and ways to cultivate good feelings.

Real communication can open a relationship up to growth and fulfillment. You and your partner can take on a couple of these suggestions and try them out. Start this month, schedule a time to talk and listen. This special month of love can last all year, or your whole life. It really is worth the effort. Remember, the aim is to strengthen the flow of nourishing energy that passes between two people. You are each other's primary food, and you are fine-tuning the recipe for long-term satisfaction. When our relationships are out of balance, our life is out of balance.
A client I had when I first began health counseling was a woman in her mid-forties. She had some weight issues and wanted to lose 30 pounds. After our fourth session together I discovered that she didn't talk to her husband. There was the occasional "What do you want for dinner?" and "How was your day?" but they hadn't had a real meaningful conversation in years. She just thought that was married life. After the couple began communicating they found out there was so much to say and to hear. She was able to lose the 30 pounds of unwanted weight and felt happier and healthier than ever!

Joshua Rosenthal is the founder of the Institute for Integrative Nutrition, the largest nutrition school in the world. Visit the site for a free "14 Days to a Healthier You" coaching program.
Support HuffPost
A No-B.S. Guide To Life
Related
Popular in the Community