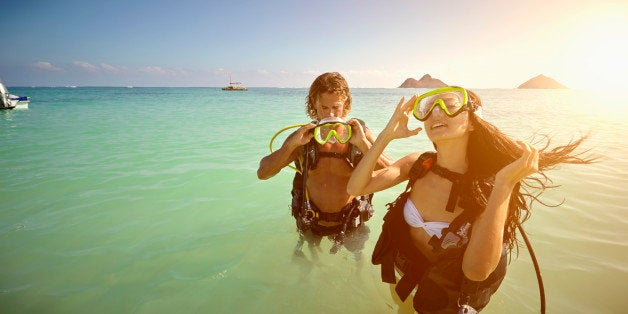 I love to travel, so I take every opportunity to get out and find new places. But, like most people, I have a busy work and home schedule so I often don't have the time for week-long vacations. To make the best of both worlds, I try and get my travel fix by taking advantage of shorter trips and long-weekend getaways.
Getting away from the "business of life" is great, but herein lies the challenge: when you take a shorter trip, it can be hard to find ways to truly unwind within a compressed period of time. As the end of summer fast approaches, I wanted to share a few of my favorite tips for making the most out of your next weekend getaway!
1) Start your 'vaycay' the night before. Finish your work duties before you leave the office and make the night before your trip the "official start" of your weekend. Get in the vacation mindset by sharing a nice dinner with your family. Turn off and tune out from emails, phones and TV for the night. Relax and be in the moment.
2) Do your research. Even with a spur of the moment trip, you can do a little planning ahead -- ask for recommendations from friends and coworkers, look for the hidden restaurant gems or best local parks for hikes. Try and be a traveler, not a tourist.
3) Keep a small bag always packed. Having your (and your family's) travel essentials at the ready takes much of the stress and hassle out of taking trips, and it's easy to do. It actually encourages my family to get up and go; we know we can be ready quickly.
4) Find something new. Try to find one new thing to do during your trip. If you make this practice a habit it will give you something to look forward to and give you motivation to get in a vacation mindset before you leave.
5) Check email once a day. Since completely unplugging isn't always an option, I compromise by setting aside one time a day that I check and respond to emails. Find one time that works with your schedule and stick to it.
Finally, my last (and probably best) tip for getting the most out of your three-day weekend would be "Go for it!" In most cases, taking more spontaneous, shorter trips can be just as rewarding as getting away for a full week or more. I promise you can still relax, unwind and come back to your day-to-day refreshed and inspired after a great weekend.
Related