One Question, 1,972 Responses
Recently I created a survey to help more writers market their books. In exchange, I offered free marketing lessons. I asked one mandatory question in exchange for the lessons, and had one optional fill-in-the-box spot in case anyone had a question.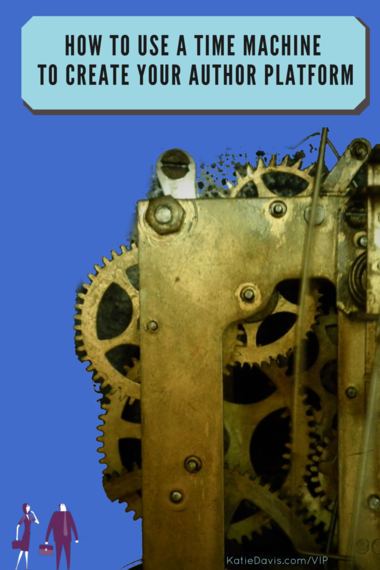 The first round of responses harvested 1,972 respondent questions! "Where do I start?" was a common--and plaintive--theme. So let's start at the very beginning. (I've heard it's a very good place to start.)
All you have to do is get a time machine, go back in time, and start your email list. Because it's the most valuable thing you can do for your fans and for yourself as a writer.
What To Do If You Do Not Have A Time Machine
Okay, let's say--just for the sake of argument--that you don't have a time machine. In that case, the most important piece of advice I can give you is to begin building your email list now and start to build your platform from there.
It's hard to imagine, but what if you've built your entire platform on YouTube and suddenly Google announces, "You know what? We are so over YouTube. We're taking it down." Or you're a Facebook fiend and have a bazillion Likes and Mr. Zuckerberg decides to monetize for every Like. Instead of paying Mr. Z, and emptying your bank account in the process, you (GASP!) leave Facebook. How would you contact your peeps then?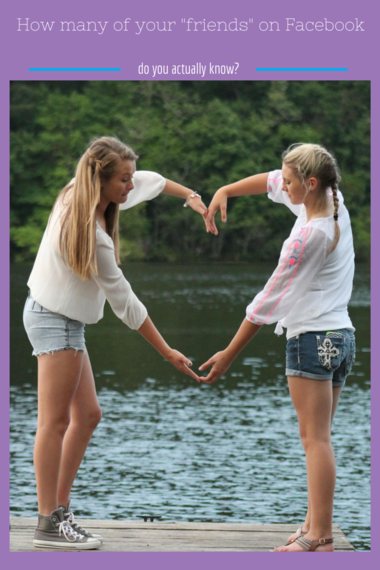 Side note: there is no proven direct correlation to the number of social media follows to book sales. How many of your "friends" on Facebook do you actually know? Or even read? Same goes for Twitter. So how can you build a community there to make real connections to enough people in order to make a difference?
If any of these social media platforms failed you wouldn't lose any momentum whatsoever if you had a mailing list. I'm not talking about sending from your gmail account--you need a service. For me, it's the best business expense I have.
Yes, MailChimp is free to a certain point, but you're going to grow, right? I use AWeber and that's what I have used for years. There are pros and cons to both, and there are many other services to choose from, too.
You're Doing the Know, Like, and Trust Thing
The point is, if you have a list and your site goes down, you can let your community know. If any platform-ending scenario happens as described above, you can still get hold of your peeps through your list. But more importantly, (and perhaps, realistically), you can build your platform through your list. You are creating a community that is getting to know you and like you. Soon, they're going to trust you.
You want a mailing list to create a relationship with your subscribers, not just to sell to them. If you're sending them valuable content through auto-responders that you've pre-written (known as "evergreen" content because they aren't based on calendar events), then when you do send a broadcast (a one-time email announcement that is based on an event), you've set up this relationship already, and your peeps are more likely to open that important announcement.
Unlike on Facebook, you know your subscribers want to hear from you. How do you know this? Because they've chosen to hear from you: they've opted in to your list. Make it even more tempting by offering them a gift or "ethical bribe" such as your top tips which they receive upon signing up (my free marketing lessons are an example of this). The service you sign up for will enable this.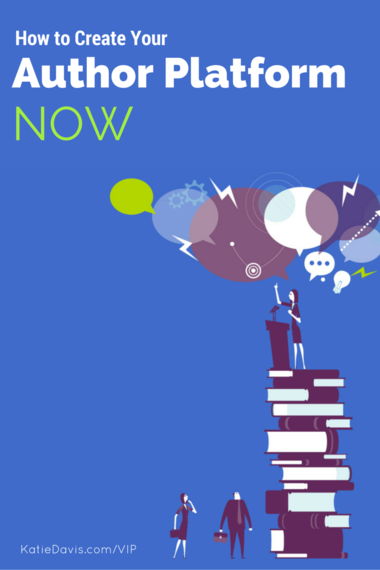 Then, once you have that done, you create those automatic, evergreen newsletters I was talking about above that will go out periodically. They're evergreen, so the content will help your subscribers no matter when they get the information. You can provide resources, tips, and links to great content. Congrats! You're building your platform on generosity and reciprocity--my fave way to go.
As your subscribers get to know, like, and trust you, a community will form. When your book hits the scene, you'll have provided so much great content and support, they'll want to support you in return.
Want to create a launch team? Now you have a place from which to gather that team when it's time to set it up. I never could've launched my book at #1 on Amazon if it weren't for the incredible people on my list. The only way I could've reached them and communicated with them the way I did was through my mailing list.
There is no downside to generosity.
When you want to grow your list, think in abundance. Think generosity. Give great content. Give lots of wonderful information and resources, and fabulous "lead magnets." I give away 95% of what I do. My business is based on the other 5%. My mailing list grew exponentially because of what I've given away.
Another thing you need to do to build your author platform is look at writers who've created their own platforms by practicing reciprocity in luscious gigantic dollops: people like Jeff Goins, CJ Lyons, or Kimberley Grabas. They give back. They support other writers. They provide valuable content. It's not surprising people want to follow them, especially when you see that they built their platforms on generosity. Practice reciprocity and people will want to follow you (and give back when the time comes).
If you have access to a time machine, please see me after reading this post as I'm in desperate need of one. However, I'm pretty sure you can't go back in time, so make up for that by getting going with a list service now.
If you want to learn more about this and a whole slew of other stuff about building your platform, head over to that one question survey I was telling you about at the top of this post. I'd love to help you.
Popular in the Community