The rallying cry of every good entrepreneur. And sage advice, too. Because ultimately, your existence as an entrepreneur depends on your customers. Period.
Nobody else matters...right?
Well, not quite. What about experts in your market? People who know your customers better than you do. Can they help you figure out how to create value and avoid mistakes? You bet.
Take a concrete example. Suppose you and I want to build a software tool to help entrepreneurs with strategic issues. We want to help them discover their customers and learn how to provide value to them, rather than just build their first idea.
Next step? Find people with a stronger pulse on the market. Learn from them. Evolve the idea.
To show you how to do this, I jumped on phone calls with four such experts.
And aside from undeniable expertise, what do they have in common? They all love startup entrepreneurs with a passion.
Look for strategic problems
First off? Meet Alexander Osterwalder. Lead author of top business books Business Model Generation and Value Proposition Design, creator of the Business Model Canvas, and cofounder of Strategyzer, a company which aims to build the 'strategic operating system' for Fortune 500 companies.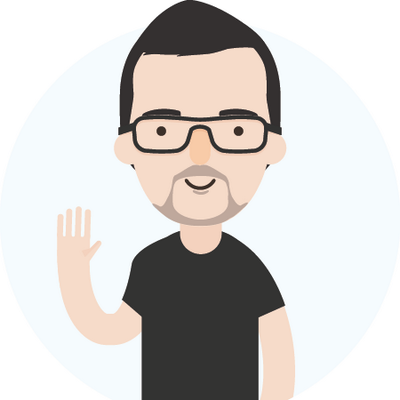 Time for us to see if Osterwalder sees problems in this space. Even if it hurts.
Why? Because if an expert sees huge challenges and you see only flowers and unicorns, your sense of the market must change. Pronto.
Osterwalder told me very clearly:
"Entrepreneurs are so used to a lot of free tools that they're not willing to pay, so I don't think you can make a lot of money around strategic issues from entrepreneurs."
Ouch. A major thought leader basically tells us our idea won't work.
Hold on. Need to ask: why wouldn't this work?
Osterwalder gave one strong reason, among several, why selling strategic software tools to startups is tough:
"There's no culture of spending money on more strategic issues."
The good news? Just because entrepreneurs and startups won't pay for strategy, doesn't mean nobody else will.
"There is such a culture in large companies, obviously, since they pay consultants a ton of money. There's more of a culture there to focus on strategic issues."
Great stuff. But hold on: we need to take an even bigger step back.

Spot underlying problems
Next up: Bob Dorf. He founded 7 startups, teaches entrepreneurship at Columbia Business School and co-authored the startup bible The Startup Owner's Manual with Steve Blank -- himself an 8x entrepreneur and major thought leader.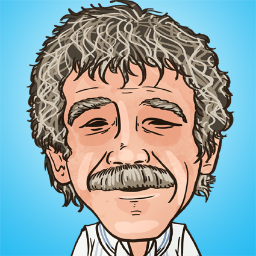 Dorf points out an underlying problem with our idea. Perhaps software just can't do this stuff well.
"The challenge is this: yes, you can provide scheduling software, or collaboration tools, or provisioning tools, or strategic tools like the Business Model Canvas. But there is no formula that predicts success, or challenges, or costs, or such in any way."
"And so the natural instinct of technologists is to solve problems with technology. But that's sort of like trying to teach a computer to tell you how to make a gourmet meal."
Bob and I went through a few examples of startup tools, such as QuickMVP or Foundersuite.
Dorf sums up what they all fundamentally try to do:
"These tools are all task-based: if you need to manage this piece of your business, here's how to do it."
Valuable, big picture insights here from Bob.
And now, we need to zoom in: do other entrepreneurs build similar tools in this space?
Discover other players in the market
Enter Nick O'Connor, founder and CEO of Venture Toolkit, which provides tools and techniques for incubator, accelerator and enterprise innovation programs. O'Connor ran many such programs himself, and taught these techniques at top institutions.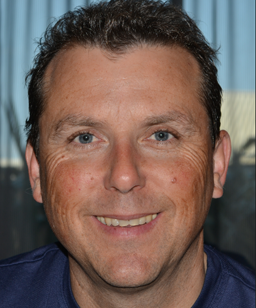 He and his team developed 'market validation CRM' (customer relationship management) software, to help people figure out who their customers are.
He gave me a demo and outlined how they approach this problem at Venture Toolkit.
"In a regular CRM, you want to track your leads. You gradually invest more and more time in qualified leads and customers. And you want to do that to an extent in our tool, but also, anyone who's not a customer is not as important as someone who is a customer."
All good stuff -- but our previous two experts just gave us lots of reasons why O'Connor's system shouldn't work. What gives?
The key: O'Connor targets people who run accelerator programs, rather than startups as such. Huge difference. Similar kind of tool, but an adjacent market -- one with a far greater ability to pay.
Now, one more expert. Why? Because we need to answer a crucial question.
How much teaching does our idea require?
Jim Hornthal is a successful entrepreneur, investor in highly successful companies, teaches entrepreneurship at top universities, and cofounded the software company LaunchPad Central.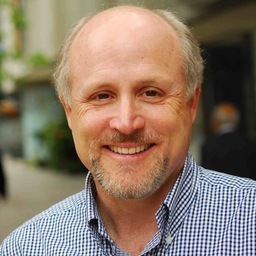 Here's the thing: LaunchPad Central helps innovators from all backgrounds -- accelerators, enterprises, you name it -- to come up with things people want.
How? You go out and interview potential customers, bring your results to the LaunchPad system, and get input from mentors and peer group entrepreneurs. Big similarities to O'Connor's Venture Toolkit -- and once again, their customers are sizable organizations rather than individual startups.
Notice a subtlety: LaunchPad is not just a piece of software to facilitate interactions with mentors and peers.
They train teams to figure out their customers.
End result: Hornthal described how they helped them save mountains of time.
"If you accept one of Steve Blank's truths -- and I do -- namely that no successful venture winds up where it starts, then how fast can you get to where you need to get to?"
"I can't tell you the hundreds of times people said we literally saved them years. They were on the wrong path, and so sure it was the path to be on."
Thus, we just learned something: teaching and expertise must play a huge part. Can't just send people to a piece of software: they need training.
Now -- take what we learned above and recap.
Our first idea ran like a wild rhino: help startups figure out their customers with a software tool.
Four conversations with top notch experts later, we found strategic problems and potential ways to counter them.
Incredible progress. No way anyone can get this far by themselves in a few weeks.
Can you do the same? Take your big idea and develop it with expert input?
Do this well and you stand a far greater chance to discover something valuable.
Better yet, you won't get shot.
Related
Popular in the Community