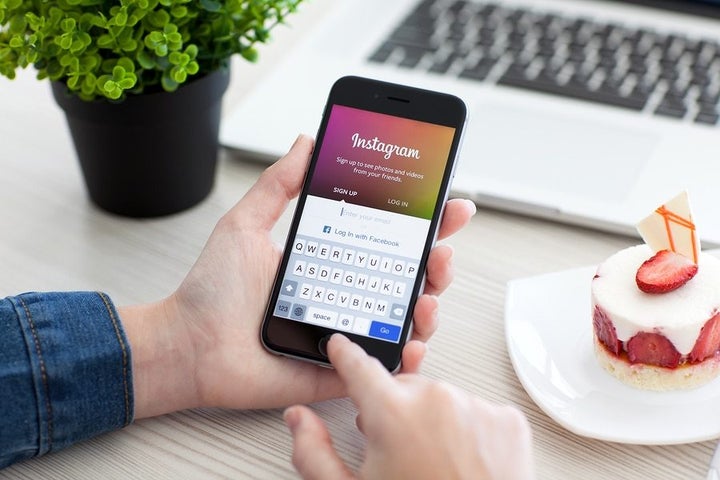 Instagram now has over 300 million monthly users and this is more than Twitter! So clearly the argument of who has the greatest customer engagement between the two has been put to bed. Many brands are finding ways to interact with the Instagram community and earn personally invested customers with it.
The interesting thing about Instagram is not just that a whole lot of people are using it, but that the people that use Instagram are more involved than many other platforms, they are shoppers basically. Iconosquare's 2015 Instagram study shows that 70% of IG users report having already looked up a brand on the platform. Plus, 62% of users follow a brand just because they like it!
The data is clear; Instagram is one of the surest mediums you can use to market your brand. Now that we have established that, the question becomes; how do you then establish your brand using the same? Here are a few tips;
1. Use An Instagram Business Account
If you mean business and mean to use Instagram for your business then you should quickly set up an optimized Instagram business account. Separate your personal account from your business account. Selfies are great and all, but they wouldn't guarantee a conversion in sales or business income of any kind.
When you are done setting up a different account for your business, then you need to take care to include a link to your website or any landing place in the only place where a link is clickable; right under your business name in your bio section. This way Instagram can direct people directly to you and make sure your bio is catchy and interesting and able to hook people, you can employ a content writer for this if you feel you cannot or just follow any proven formula you find.
Also take care to maintain a consistent photo and name for your business account, restrict your Dp change craze to your personal account, people have to be able to recognize your brand even if they are just doing a quick scroll through and this is possible only if you stay recognizable.
2. Converting Your Followers Into Email List Subscribers
Again, If you're familiar with Instagram's restrictions on links in photo descriptions, you will wonder how this is possible. Well, this tip is a sequel to the last. You have just one shot at getting your Instagram followers to click a link on your profile. The link in your bio is the only direct gate from Instagram to your business.
When you include a link in your bio, make sure the landing page is loaded with content and value for the visitors, make it your most valuable page and as a suggestion your link can in addition to leading them to your site also register them for a free course, which requires their mail or the page may have a prompt to subscribe.
This way they do not have to rummage around your site to find the subscribe button. It should be the first thing they see.
3. Create Popular Instagram Posts That Users Want to Follow
We seem to prefer images to text, in fact the amazing growth and success of Instagram has been severally attributed to its image-centric nature. Even on platforms like Facebook, posts with images have twice more engagements, comments and likes. Research has shown that 90% of information transmitted to our brains is visual. You can use this to your great advantage.
Some product pictures, or some pictures of your services will do a great deal as long as you avoid the temptation to hard sell to your followers. You need to show clear attractive pictures without making your followers feel pressured to buy. In other words, do not shout so much about how much better your business is than the others, let the picture do more of the talking, by the way, a picture is worth a thousand words right?
Make sure your photos are creative and professional, not just something you took with your phone and decided to post. Get creative illustrations, digital designs and photographs and try to brand all your image posts with a consistency whether in what fonts you use to design or your Logo somewhere. The point is to make it recognizable as yours once even if the Instagram user just sees it for a second.
Also try to avoid awkward crops, blurred images or using the wrong size of pictures, if you cannot get this right apps like Squaready and InstaSize can allow you to keep photos in their rectangular dimensions and still post to Instagram.
4. Post and repost about Promotions
You would want your followers to know about promotions, bonuses, special offers, and insider announcements. 41% of Instagrammers state that they follow, or would follow, a brand to take advantage of perks and giveaways. So this is a great incentive to give to your followers. This is one way to get them to stop their speed scrolling and actually pay attention to your post. It is more effective to use a text overlay on a photo to make it instantly stand out and attract people. Use apps like Phonto, PicLab, and Over to get a beautiful overlay effect suited to your exact preference.
You could just use any of the top Instagram trending hashtags and that may get you some initial clicks, but will not self sustain in the long run. You need to search for industry specific hash tags that suit your business or service and create an individual stable of popular hashtags to have at the ready for each product or service you offer.
Free online resources like Hashtagify.me can help you find a matrix of popular hashtags that work for your brand.
6. Partner with Influencers and Recognize Loyalty
You will eventually get followers who engage with your brand on their own and even suggest same to others by word of mouth and shares. You can easily spot some of such people in the comment section. Make sure to acknowledge them by responding to their comments. You can also get them to use your brand's hashtags on their relevant posts.
You may also need the partnership and help of influencers and by that I do not just mean people with a large following, but people whose voice can be relevant to your brand personality and purpose. Get the relevant influencers that align with your budget and see if you can get a sponsored post.
Your brand image is only limited by your creativity and Instagram is the best place to display creativity, so get geared up and lets establish that brand!
Related
Popular in the Community