I'm a firm believer that events should present attendees—including hosts—with unexpected moments of pleasure to be enjoyed with all the senses. Consequently, I always strive to delight and delight clients and guests with each event I design.
The trend of interactive food presentation, which is becoming increasingly popular at events, provides a super fun opportunity to astonish. Due to their size and adaptability, desserts and appetizers are a perfect vehicle for impressing a crowd.
One way I like to unexpectedly wow guests is with a custom design that serves as both decor and statement serving piece. For example, I've used mobile walls on wheels to great effect: These serve as a decorative element or screen for one portion of the event and then are rotated to reveal a novel food presentation on the opposite side.
I've played with the idea of walls in several ways: For a Hearst event, I created secret walls that rotated to reveal installations of donuts, and guests walked right up and selected their favorite (after Instagramming it, naturally).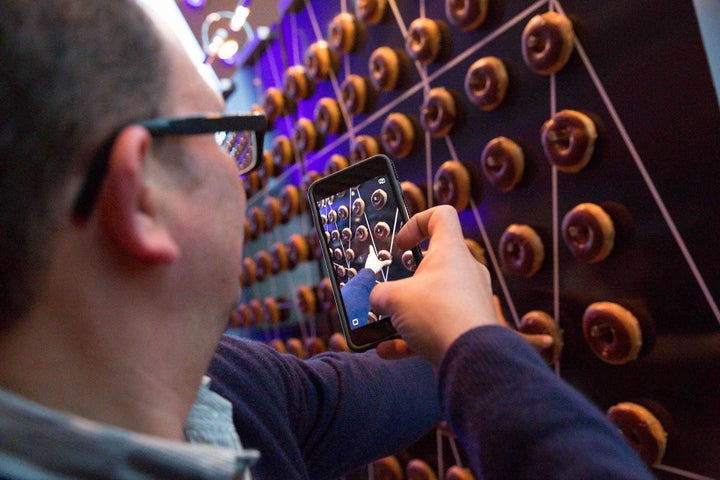 The concept, of course, doesn't have to be limited exclusively to desserts; I've also outfitted walls with hot pretzels during cocktail hour, with shots of ketchup and mustard built in for dipping.
Another take on the unconventional vertical presentation of food is what I like to call a "canape wall", which provides its own sense of fun and discovery. Chefs prepare and place small plates in cubbies, which guests can then access through mail slot-like openings.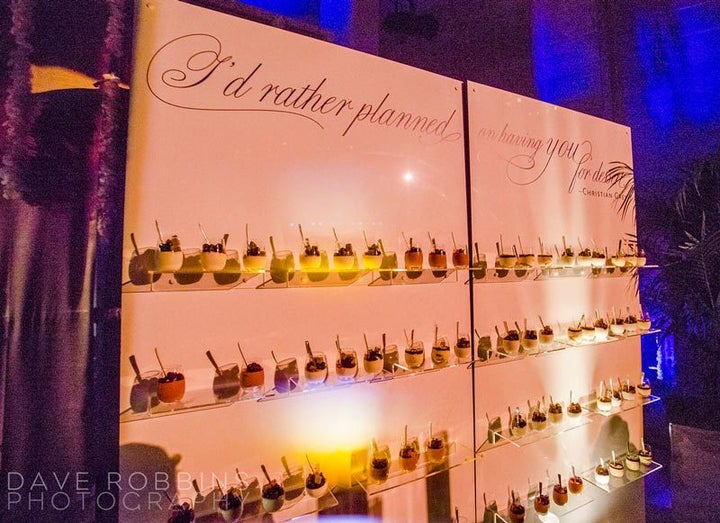 Sometimes we really take things on the move and bring the food to the guests. For example, we've done fun food trikes, which rolled into the room and offered mini lobster rolls and crispy chicken sandwiches during a Nickelodeon event.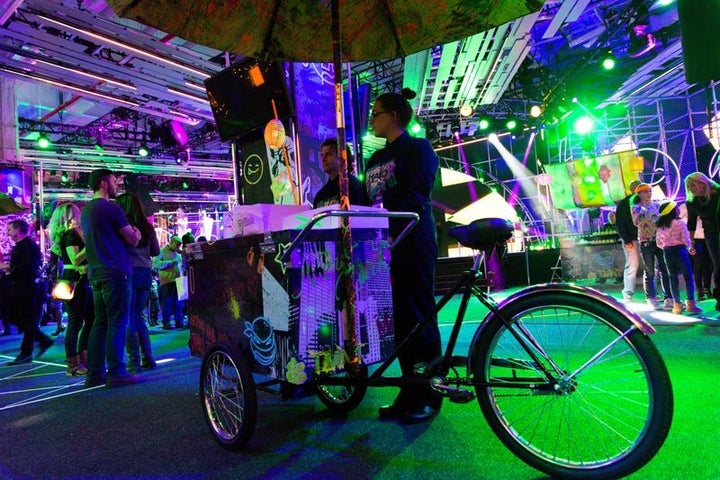 Candelabras can be enlisted for a glamorous and dazzling presentation. I've designed a candelabra that features a central acrylic pyramid with holes that can be used to hold anything from cake pops to chocolate-covered strawberries and beyond. The final touch is an elegant model or ambassador, perhaps dripping with crystals themselves, to offer the dessert.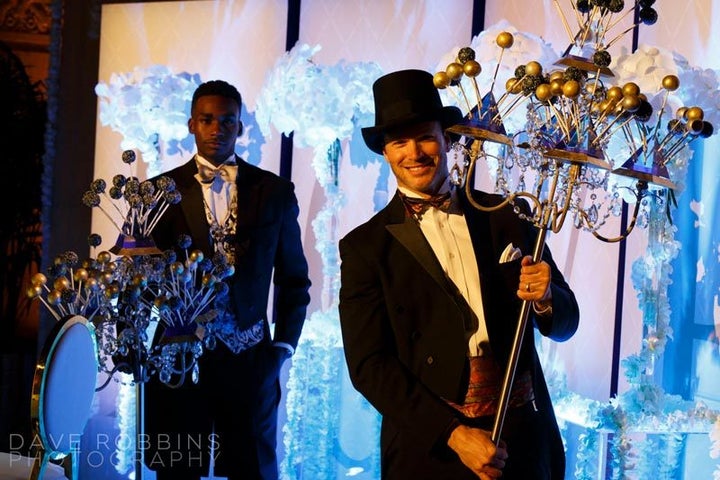 Finally, at the other end of the spectrum, we have the quite surprising and definitely whimsical gummy bear carving station. This 35-pound colorful confection never fails to amaze guests, but it offers a key lesson in thinking ahead and testing out ideas. Be warned: a giant gummy bear is not the easiest thing to cut. Having many pre-cut slices is key to satisfying guests' curiosity right away.
Related
Popular in the Community