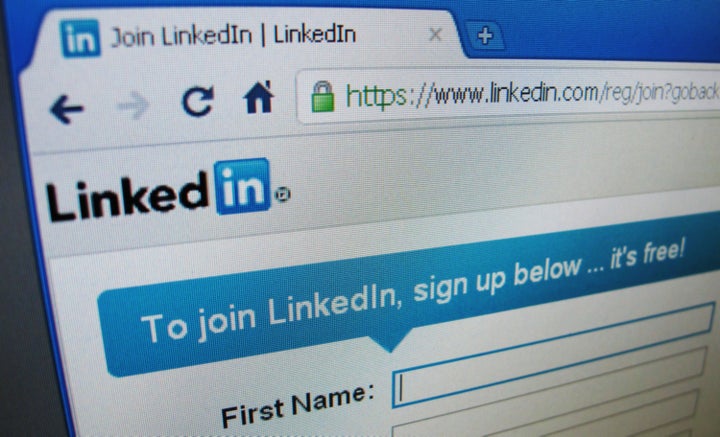 Sometimes it's brushed aside for other social networks, but it's important to keep in mind the power of LinkedIn.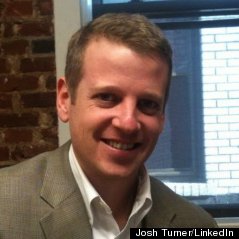 One man has had a laser focus on LinkedIn for the past few years; he created a whole business out of it. His name is Josh Turner. He calls himself a "B2B Marketing Expert Specializing In LinkedIn," and as the founder of Linked University, which offers webinars and trainings to get the most out of LinkedIn, and LinkedSelling, which has done work with LinkedIn marketing campaigns since 2010, it's a well-deserved title.
Here's Turner's advice and some insights into his own background from an interview with HuffPost over the phone.
Q: Obviously you're not going to share all your secrets publicly. But do you have some words of advice on how to best use LinkedIn?
A: Sure. For people starting out, literally just starting, you need to do basic things, like create and fill out a profile. Doing basic Google searches, you can find how to articles; most of them say the same stuff.
Then you reach a point of what am I going to do with this? You want to take your email contacts, export them into a CSV, and import that CSV into LinkedIn. It'll send a bulk invitation to all those contacts. It's a good way to get the foundation of them under you, so it feels like something you can spend time on.
Then you should get involved in the groups -- industry groups, subject matter you're interested in, and especially where your prospects are hanging out. Being in groups where prospects hang out is what you need to focus on.
My position, as an outsourced CFO -- too many people will join groups just about finance, and if that's all you do, that will demonstrate to somebody who visits your profile that you're really into finance but it doesn't allow you to really make the most of the platform. Prospects are not in finance groups. If you're a financial consultant trying to get in front of business owners, CEOs, presidents, they're not likely to be in those groups, they're in different subject matter groups.
Q: Do you have any success stories you can share, from your own experience or how you've heard others have used LinkedIn?
A: Every day we're seeing success and pretty powerful results from the work we do, and the work others do who work with us. One client generated roughly $3 million in sales for two months of being proactive on their LinkedIn campaign. It's about being clear who you want to target and working on that.
It's sales 101. You're in a big networking room. Who are the people you most want to meet? What's your plan for meeting them? Introducing yourself and building a relationship with them... LinkedIn has a systematic way of doing it.
We've got case studies and results, everything from a client being able to pick up a contract of a few thousand dollars, to bigger, $150,000, to a couple million.
Q: Can you talk about your personal background when it comes to LinkedIn, and what inspired you to start a business around it?
A: I started using LinkedIn in 2006. I think I was member number 6 million and change. Now there's over 200 million. At the time I was CFO of a construction and manufacturing company in St. Louis. I used LinkedIn for business development for the company I work for.
That was good, over the next few years I built my network. Then that company closed in 2009, and I decided to go out on my own. I started doing freelance for small companies, kind of an outsourced CFO if you will. One thing that allowed me to be successful was tapping into that LinkedIn network.
Some of my clients wrote to me about helping with their LinkedIn campaign. I was giving them some ideas of things that would work in their business. One person said, that makes sense but I don't have a clue what you're talking about - do it for us. We struck a deal. That's when I started LinkedSelling.com. I asked myself could this be a business.
Looking around online, I didn't see a lot of people doing LinkedIn stuff the right way. You could find Facebook and general social media consultants all day long, but to find someone with a speciality in LinkedIn, and find someone who could generate a full campaign based on LinkedIn, very few people are competent in that area. We found quickly it was a viable business. Within months we had clients in the UK and elsewhere.
Q: How about Linked University? Why did you start that and how's it going?
A: We realized a lot of people were consuming our content, but not all of them were going to hire us to do it all for them. We didn't have a product besides our free content.
So we started Linked University. It's an online, at-your-pace, on-demand training program for people who want to learn how to use LinkedIn to position their brand and meet people and generate leads and sales. That launched in August 2012.
It's going great. We've had tremendous feedback from our clients. One of the reasons why it's been such a success in a short amount of time is we're not just LinkedIn coaches or speakers, if you will. We do this stuff every day, the majority of our revenue is the outsourced campaign for our clients where we do it all for them. That level of expertise comes through in the training and all things we do. I don't think there's a resource like it anywhere else.
Q: Who is we? How many people are involved and what do you each do?
A: There are three of us. We all try to pitch in on account management, I spend more time on marketing and sales. Everybody is involved in every aspect of the company; it's the nature of being a small business.
One minute you might be running accounts, then managing communities, and the next minute running internal numbers. It's really the same for everybody.
Q: Have you ever talked to or worked with LinkedIn themselves? Actual LinkedIn employees?
A: No, and I'm not sure they'd be that interested. They have their own marketing solutions team that bigger corporations generally work with for ad spends, sponsor group functionality, and some of the things they offer. We're probably a small player as far as they're concerned. We do make it clear we're not affiliated with LinkedIn in any way.
Q: How has the experience been doing your own thing?
A: It's awesome, there's not much else like it. Working for other companies for a long time, going out on my own -- at first, you kind of have that day you're sitting at home, at your computer, and you're like OK, it's all on me now. What am I going to do? Then you kind of put thigns together, one step at a time, one thing after another, and before you know it, you're onto something.
Sometimes it gets insane -- times like that, you're like wow, it's a lot of work. But the upside, you have flexibility at times to do whatever you want. Because I love it so much, I try to make sure everyone I'm working with have the same independence.
Q: Of course you focus on LinkedIn, but what's your take on other social networks? Even personally, do you ever use them?
A: I have my foot in the water on Facebook, maybe do a little more with Twitter. We don't pay much attention to them from a business standpoint. Kind of there, not doing much.
With Twitter, we're seeing some initial success with Promoted Tweets and Promoted Accounts. The key there for us is not gaining followers but we're able to tie specific conversions and revenue to that investment. In a short amount of time, we've been experimenting with Twitter advertising for about a month, we've seen a positive ROI from a small investment, so we're looking at maybe increasing it.
Q: Anything else you want to add?
A: LinkedIn in itself is not the solution. Companies, brands, entrepreneurs, whoever it is reading this, they have to have a well-rounded plan for generating leads online.
In my business, we're doing well with content, email, webinars, LinkedIn, told you some of the things we're doing with Promoted Tweets, pay-per-click, SEO, driving leads from Kindle, a book we published; there's no magic bullet.
I would never say LinkedIn is the best thing since sliced bread and all you need to do. You need to do what's right for you, and it's not the same for everybody else.
Related
Popular in the Community