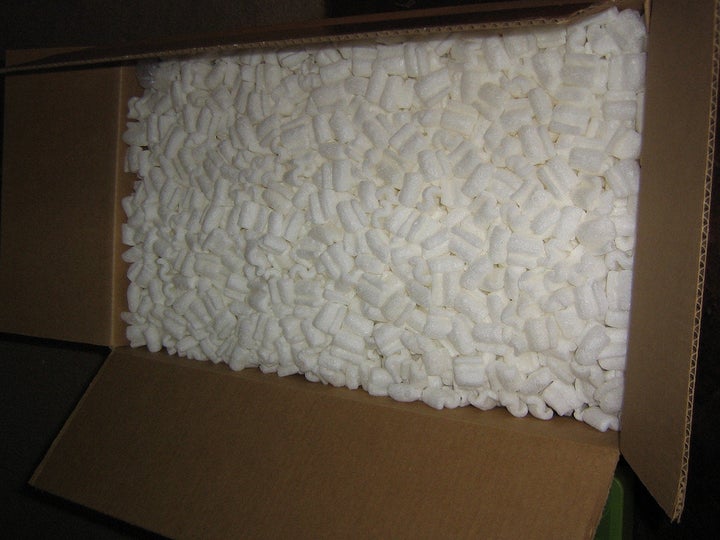 Simply pour the peanuts into a potpourri jar and spray them with your favorite scent to use as air freshener. (But don't use an aerosol spray, we recommend perfume). They'll absorb the aroma and keep your home smelling fresh for days.
We love the idea of giving a new purpose to the little foam shapes that otherwise would just be thrown out.
This post has been updated to caution against spraying Styrofoam with aerosols.
Related