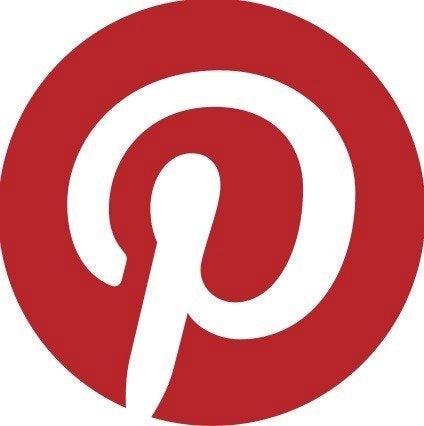 You may think of Pinterest as a place where scrapbooking fans, home interior aficionados and fashionistas go to hang out online and share images, but Pinterest is a social networking site that can be used for so much more. A year ago, Pinterest increased its unique visitors by 155 percent in one month alone, according to HubSpot. Today Pinterest is evolving its features to include business -- and not just personal -- accounts. Pinterest is raising brand awareness and also driving purchasing decisions. So before you write off Pinterest as a crafty outlet you don't have time for, consider that Pinterest can be used as a social media marketing tool to help promote you and your book.
If you aren't yet familiar with Pinterest, it's a social media platform where you can visually share photos, images, graphics and videos by pinning them to online bulletin boards that you create. Most people with Pinterest pages develop themed boards to comprehensively cover their areas of interest. What better way to identify and connect with your ideal audience than through your shared interests?
If you are just getting started with Pinterest, the first thing you need to do is to request an invite from Pinterest. If you don't want to wait, ask a friend who is already connected to Pinterest to invite you. Once you have a Pinterest invite, you can add Pinterest to part of your overall social media strategy to market you book. Here are some ideas to get you started.
Maximize your Pinterest profile. Make sure you fully fill out your profile with a compelling image that represents you and your brand. Include a description about you that makes people want to know more. Include an image of your book. Connect your Pinterest page to your website so your visitors can easily click through and get to your website. In your settings, make sure you aren't hiding your Pinterest page from search engines.
Start pinning. Pinterest is the place for visual creativity. Pin up photos of your book, well-designed quotes, video trailers of your book or invite other people to share photos reading your book. Create boards on your Pinterest page in themed categories for things you and your target audience like. Pinterest is great for novels. For example if your novel is based in a particular country or part of the country or a particular time period, you can collect links and images to represent that time and place. You can have a board about your book tour and pin the sites of indie bookstores who are hosting you. There can be a board where you pin all the great reviews about your book. The ideas are endless, and remember that it's just a fun, graphic way to curate information.

Make sure your pins are connected. When you pin images that are your own, make sure they include links back to your website so when people click on or share your images, they go back to your website. Link back to specific landing pages on your site to showcase your book. If you pin other people's images, be sure to cite the source, but you can include your website in the description of the image.

Follow people you want to follow you back. Use Pinterest to make connections. Begin to follow and share images from people you want to connect with. If you regularly interact with their Pinterest boards, they are likely to take notice of you and follow you back.

Encourage followers to share your images by adding the Pin It Button to your website. Make sure your pins are attracting your target audience. You want your pins to be shared by your followers so they can spread the word about you, your Pinterest page and your website.

Add the Pinterest Follow Me button to your website and your other social media platforms. You can encourage people who go to your website, Facebook, and Twitter pages to also join you on Pinterest.
When your readers know and like you as an author, they want to know what you like. Pinterest can help you grow a following by connecting to others through your similar interests. Tell your story through your Pinterest page in creative ways and soon you will be on your way to building your Pinterest community.
Fauzia Burke is the Founder and President of FSB Associates, a digital publicity and marketing firm specializing in creating awareness for books and authors. For online publicity, book publishing and social media news, follow Fauzia on Twitter: @FauziaBurke. To talk with FSB and ask your book publicity questions, please join us on Facebook.
© 2013 Fauzia Burke. All Rights Reserved.