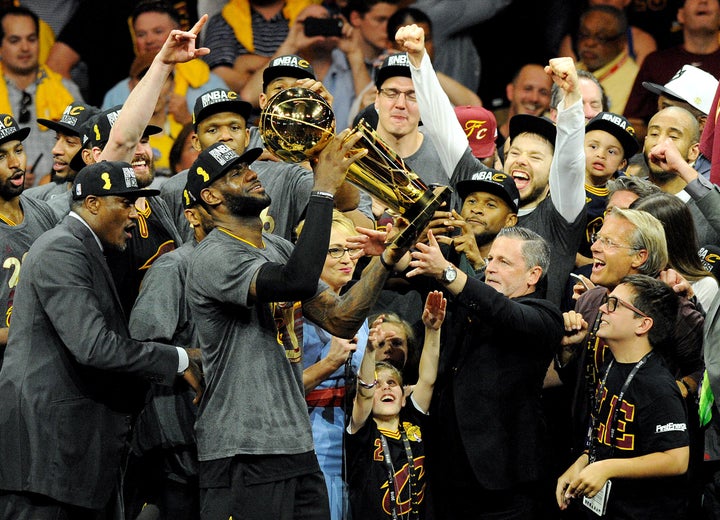 In addition to LeBron James' triple-double and Kyrie Irving's clutch three-pointer, the Cleveland Cavaliers owe some of their game seven win and NBA Championship success to a simple puzzle, cut in the shape of the Larry O'Brien trophy.
The team used an actual, literal puzzle to help them win.
The 16-piece puzzle represents the 16 wins they needed to secure the team's first ever championship in 52 years. After every milestone, the team would select one team member who had contributed in a meaningful way to their collective performance, to place the next puzzle piece. After their final win on Sunday, coach Tyronn Lue had the honor of inserting the final one: A central puzzle piece cut in the shape of the state of Ohio.
Editor's note: News reports describe that teammates would take turns inserting puzzle pieces, not removing them, as Andrew Zelman's tweet suggests.
Cavs player James Jones came up with the idea for the motivational tool, reports ESPN, and the puzzle traveled with them to every game in a secret case. No one talked about the puzzle in media interviews or outside the team circle.
"We needed something to bring us together," Jones told ESPN. "Every guy was a piece. We assembled this team. So we had to assemble the puzzle."
How a puzzle can really change the game
Simple visuals that help focus people on the mission are a staple of businesses and organizations working together toward one simple, quantifiable goal. The poster-sized thermometer that gets filled in as people raise money for a shared fundraising goal is perhaps the most recognizable example of this.
Cut in the shape of the Championships trophy, it's hard to miss the team's ultimate goal: to win some rings. But Segar noted that the puzzle aspect communicates a crucial, secondary message about teamwork and collaboration.
"This tool sounds like it creates a North Star related to the team as a collaborative, integrated and cohesive whole," Segar said. "It's a great idea for [a] sports team to make sure each player understands their role in the team vision/gestalt, so during their court time their choices and plays are also guided by the same North Star of team victory, with 'team' likely being the key concept."
Of course, you don't have to be a sports team to benefit from visual motivational tools like the Cavs' puzzle. After the birth of their child, Segar and her husband created a mission statement to guide their family's direction, and they return to it periodically to re-hash their goals, writing it all out on a big easel together to remind themselves about their values, what they care about and what they have to do to achieve those things. The exercise could even work on an individual level, says Segar.
"If we identify what we want, how we value getting there, and to some extent, how we will get there (tactics, strategies, assignments), everyone is much better set up for actually achieving it," Segar concluded. "Such exercises/tools help us become aware of the greater goal, and then we can be that much more mindful about how to approach it."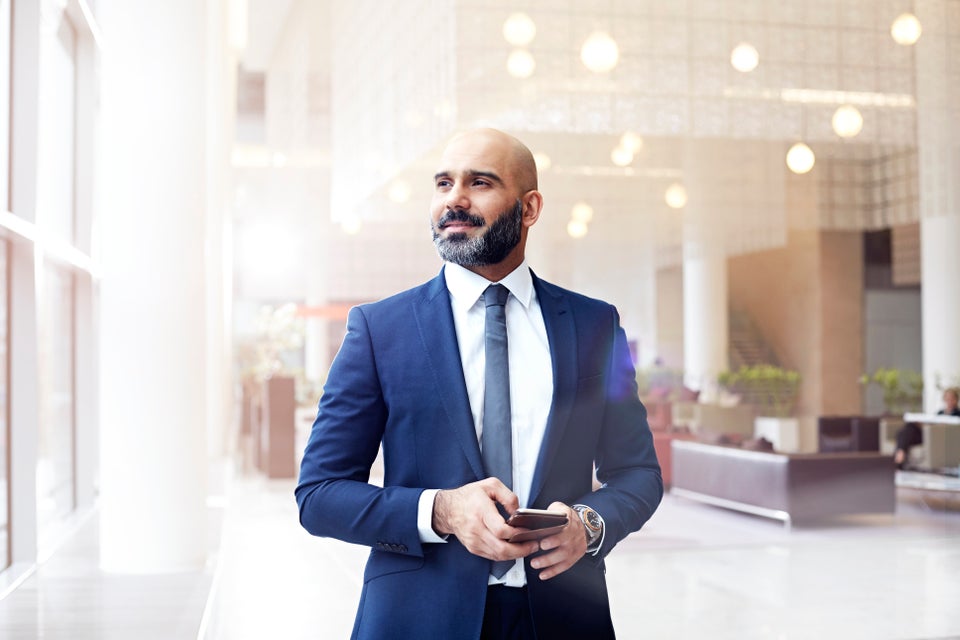 Affirmations For Pursuing Goals