Summer is the elusive time in between semesters when students take a break from law school, but continue to work hard as students of the law. Very quickly, they learn that summers may not be quite as glamorous and relaxing as portrayed. Sure, you're not spending time in class and studying for exams, but those who are most successful are taking advantage of their summer "break" to get ahead by practicing the skills learned during the school year.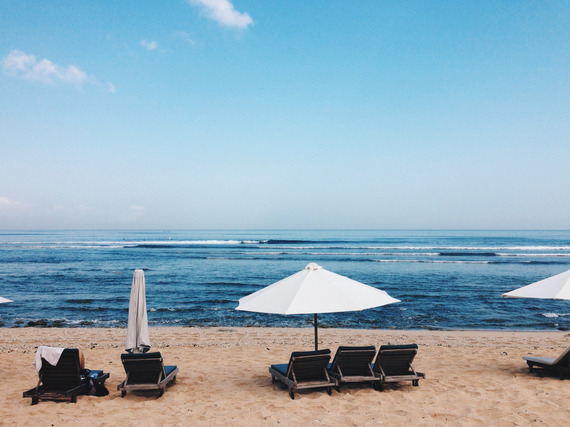 Filling your summer with professional development opportunities will ultimately help you in cultivating your career. The steps you take, the information you seek, and the connections you make throughout your time enrolled in law school are all just foundations to developing the skillsets necessary to be employable - and importantly, successful.
Network, Then Do More Networking
In addition to working hard to impress your employer, J.D. candidates should be spending lots of time networking. With more available time, I recommend utilizing the summer to attend networking events and identify occasions to get in front of prospective employers, mentors, and sponsors. Cultivate a trusted circle of advisors by attending happy hours, association meetings, luncheons, conferences and everything in between. Set up a coffee meeting or one-on-one chat for a more intimate dialogue.
Don't Stop Learning
Educational opportunities are not exclusive to the confines of the semester or campus. Whether it's a seminar by the ABA, local bar association, or a brown bag lunch hosted by the organization you're interning with, attend as many educational events as you can. Also, be proactive in seeking out learning opportunities. Ask supervisors or other professionals for more work and exposure. Initiative opens the doors for further skill development and helps you stand out among your peers.
Immerse Yourself in the Culture
Often the skills that make lawyers the most successful are actually their competencies beyond lawyering. Skillsets like emotional intelligence, cultural sensitivity, and social maturity are important in newly minted lawyers, but not developed overnight. Being observant of the legal environment also helps you determine your role in it. Keep abreast of relevant legal issues, trending practice areasand externalities that influence the industry. Taking the opportunity to research and talk with practicing professionals will also help you in your networking and job interviews.
Build Your Portfolio
Much of your summer will be (or at least should be) spent participating in internships, or other types of experiential learning, during which you'll be creating work product to build your portfolio. Throughout these placements, begin making copies and keeping records of your work after seeking approval from your internship supervisor. Be sure to make the appropriate redactions once approved. A robust portfolio is valuable in showcasing your technical ability and written communication skills for future opportunities.
Solicit Feedback
With labels of being "thin skinned" and raised within the "everyone is a winner" generation, millennials are perceived to be less inclined to seek or accept constructive criticism. However, the biggest opportunity lies in learning from mistakes. Actively solicit feedback from supervisors or others you've worked closely with about your strengths, weaknesses, and growth areas. This goes for your resume too. Utilize the professional network you've cultivated for improvement recommendations. Your resume should be up to date and evolve over time as your experience and knowledge deepens.
Polish Your Online Profile
In the age of social media, it's critical to be a responsible digital citizen. This means: take the time to remove questionable online photos, monitor social media posts to reflect a professional image, and exhibit digital etiquette in all online interactions. You should also begin to build your online network and engage with peers as well as current and prospective employers. LinkedIn is a critical tool for creating a digital resume, delivering and engaging in relevant conversations, and connecting with those you've meet throughout law school.
If you've taken advantage of your summer, it will show. In a very competitive marketplace, employers are looking for students who've exhibited a commitment to professional development from their very first day of school. Use the time wisely, take care of yourself, and don't forget to enjoy it!
Calling all HuffPost superfans!
Sign up for membership to become a founding member and help shape HuffPost's next chapter