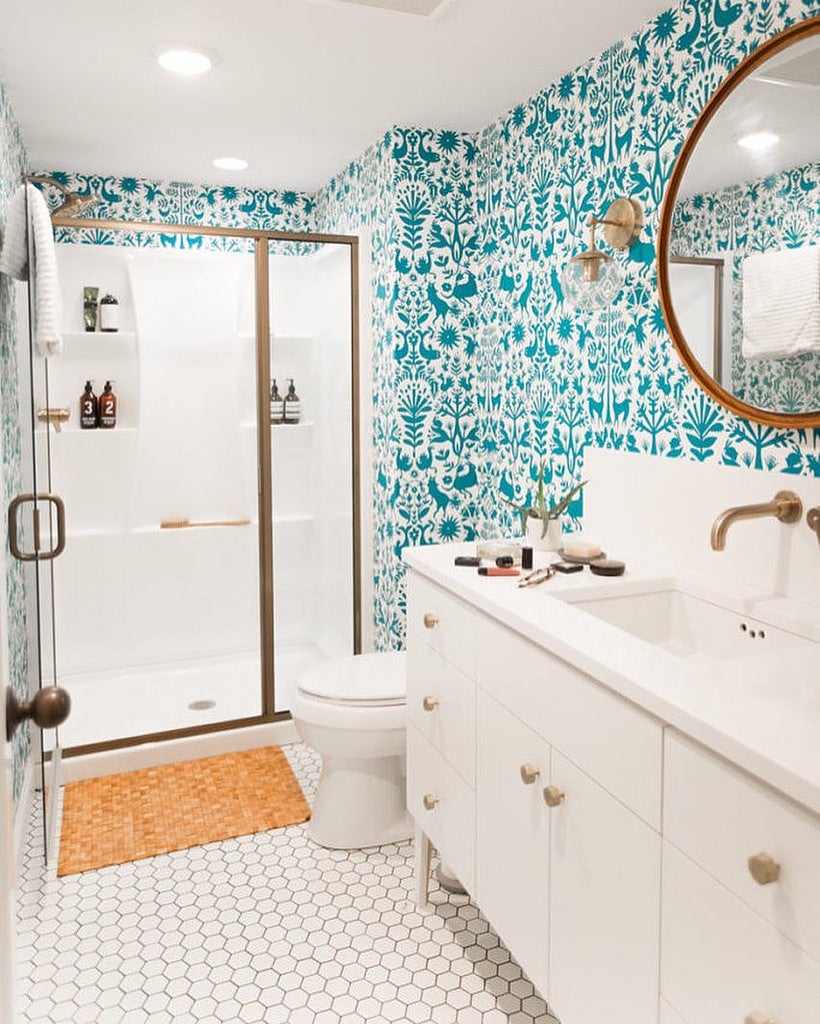 It's hard to get to the end of this year without noticing the popularity of rustic and vintage looks in the interiors world. As a result, wallpaper is currently experiencing a somewhat surge of popularity thanks to its ability to bring more of a variety when it comes to designs. Your bathroom might not be the first place that comes to mind when you're considering using wallpaper in your home, however, there are now more ways than ever to get that same great look in all the rooms in your home. Before thinking about using wallpaper in your bathroom however, always make sure that the wallpaper you are choosing has been specifically designed for use in high moisture areas. Using a normal wallpaper will result in potential bubbling or mold growth which is far from ideal.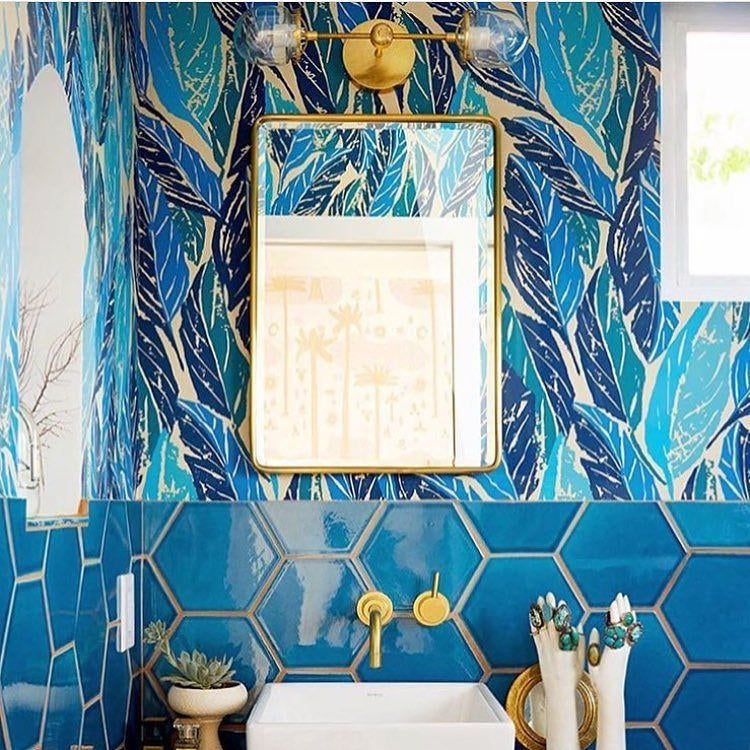 This look uses tiles on the bottom half of a wall and wallpaper for the remaining top half. Using this layout means you can keep that easy to clean ability on your walls and floors thanks to the tiles and won't have to worry about the odd splash of water having an affect on the wallpaper. This also keeps cleaning easier for you too. When browsing for a bathroom wall tile consider how it will complement the wallpaper. With modern advancements in tile manufacturing you can now get tile effects such as wood or stone for those more upmarket looks that won't break the bank. For example, choosing a marble effect tile will give you that stunning look that often times can be passed off as the real thing and won't leave you mourning for your bank account.
If you're worried or skeptical about using wallpaper on every wall in the bathroom, try instead creating a feature wall. This means you can use a more traditional tiling method but still benefit from that stylish effect of a wallpaper. This is particularly great if you have alcoves on insets in your walls as it can add that much needed depth to a room. Try using a skirting board or some beading between your tiled floors and wallpapered walls to further define the definition between the two.
While patterns are most definitely one of this years biggest trends, there is always the risk of overdoing it when it comes to clashing designs. Using too many contrasting patterns will make a room feel smaller and theres nothing worse than downsizing a room through bad design decisions. Using patterned wallpaper all comes down to balance, so instead match these wallpapers with plain tiles to bring back a better sense of equilibrium in the room.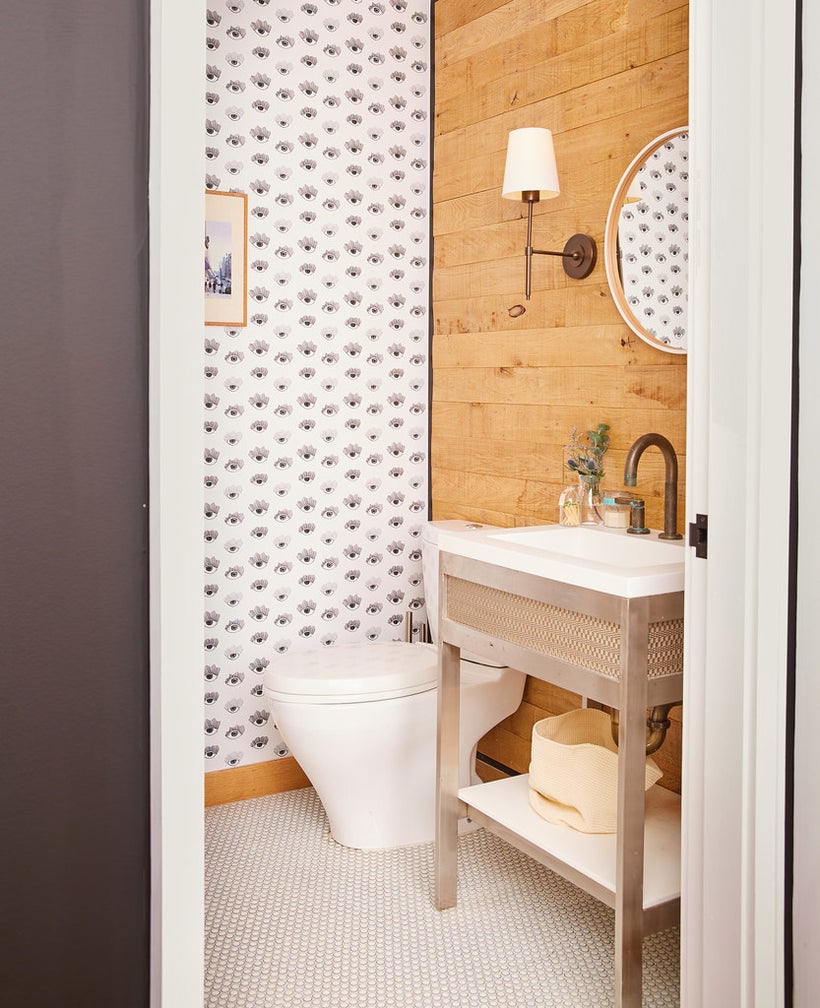 Having said all that, there's no stopping your from working with contrasting looks. Clashing patterns are somewhat of a craze as of late, but make sure you use them carefully. Mix and matching contrasting looks is great when thoroughly thought out to give just enough of that haphazard look that gives the contrasting patterns their charm. Try using that half and half look we've talked about previously to complement your beautiful patterned tiles with striking wallpaper. Remember to be realistic with your space, if you've got a small, poorly lit room then this is not a look you should be aiming for. For contrasting designs you need a fairly open and light space to make sure you don't drown a room in pattern.
REAL LIFE. REAL NEWS. REAL VOICES.
Help us tell more of the stories that matter from voices that too often remain unheard.
This post was published on the now-closed HuffPost Contributor platform. Contributors control their own work and posted freely to our site. If you need to flag this entry as abusive,
send us an email
.