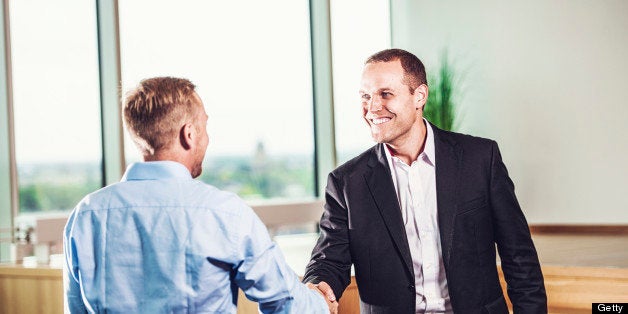 Sure, you have been meaning to start using Twitter but just haven't gotten around to it. Maybe your kids are using it, maybe your company is using it, but you have not had the time and are not sure you see any real value. If you are attending a conference in the next 3 to 6 months, then you have the perfect opportunity give yourself a crash course in tweeting. Try using Twitter to maximize your conference networking opportunities. Here's how.
Go to www.twitter.com. Sign up and complete your profile. Use your first and last name or some variation as your username. Write your 160 character bio. Fill in an appropriate link to your company website, your own website, or your LinkedIn page. Upload a headshot; an informal one from your phone is fine. If you don't add a photo, you will appear on Twitter as a picture of an egg, and everyone will know you are a newbie!
Create a Twitter list and bookmark it.
Sign in to Twitter. Click on "Me" at the top, and then "Lists" on the left side. Now click the "Create List" button on the right. Name it for your upcoming conference, and select "public." Then click "Save List." Use your browser's bookmark function to bookmark the page that is created so you can easily return to your conference list.
Add conference speakers and attendees to your list.
Open a separate tab in your browser and go to the website for your conference or pull out any conference materials you have received and look for names. Back on your Twitter list page, use the search bubble at the top to search for a name on Twitter. If you find the person on Twitter, do two things. Click "Follow." Then click the little silhouette button and choose "Add or Remove from Lists." Check the box next to the list you created and then close that window. Keep searching and adding names to your list. Usually the people you follow will follow you back.
Read, retweet and reply from your list.
Get in the habit of visiting your bookmarked list once a day to read what conference speakers and attendees are posting. If you see a tweet you like, hover your mouse over that tweet and click "Retweet" to share it with others in the Twitterverse.
If you want to start a conversation, instead click "Reply." That person's username, or "handle," will be automatically added to your tweet and you can say hello, ask what they are looking forward to at the conference, or ask about a session the person is leading. You can build a relationship with people you want to meet, even keynote speakers, before you ever get to the conference.
When you are finish your daily visit to your list, click on "Connect" in the upper left corner to scan the list of people who have mentioned you in a tweet or followed you or retweeted you and then reply as you like.
Bonus points: Look at the conference information to find out if the conference has designated a hashtag. For example, the 2013 Society for Human Resources Conference in Chicago used the hashtag #SHRM13. People include this hashtag in their tweets and then anyone can search for the hashtag on twitter.com to see the entire conversation about that topic or event. If your conference has a hashtag, include it in your retweets and replies.
Network on Twitter as you would in person.
Ask questions, be polite, be generous, be yourself, and express appreciation. Where most people err on Twitter is using it only as a tool to promote themselves. Twitter is a tool to connect us with other people.
Your conference starts tomorrow. So tonight, download the Twitter app for your phone, sign in, and find your conference Twitter list on the app. Here is how to find your list on an iPhone. Go to "Me", then scroll down to "Lists." Practice sending a retweet and a reply from your phone. Once you register in person at your conference, check your list on your phone. Who do you want to meet? Reply and ask them to meet you in between sessions.
You can follow these same steps even if you have a conference you only wish you were attending. Participating in a conference via Twitter is the next best thing to being there. Just check your list throughout the day to find out what's happening and reply to tweets as appropriate.
By the time your conference closes, you will have taken yourself from Twitter newbie to networker. Plus you will have made many new connections within your industry.
Popular in the Community