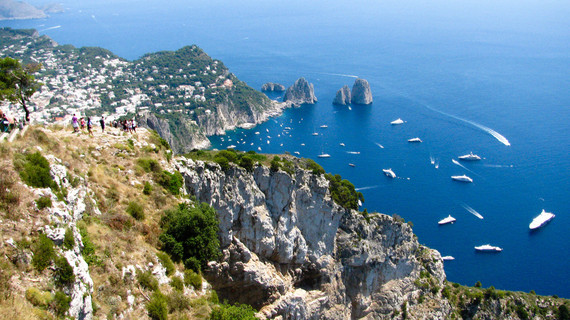 Similar to other gorgeous destinations like Santorini, the Amalfi Coast is one of those places where, when you see it in person, you think, Really? Are you really that gorgeous? The answer is yes, the Amalfi Coast, Capri, Sorrento and all of the towns in between are stunning, particularly in the summertime when the water is sparkling and everyone is dressed like they're on the cover of Vogue Italia, seaside edition. But how do you get to the Amalfi Coast at an affordable price? Well, the key is to do your research and look at your options. Here's the step-by-step guide I used to visit La Costiera Amalfitana:
Step 1: Search for Flight Deals
If you're in the United States, traveling to Europe can sometimes feel daunting, particularly if you're looking to go in the summer months. Places like London, Rome and Paris can easily cost more than $1,000 roundtrip, so the best way to get around this is to either avoid going during peak season or travel to less expensive cities and then make your way over to Italy. Early May is not peak season, so the chances of finding affordable airfare to Italy are much higher. You can also look in late September or early October before the weather cools down. The second option is to look during the summer months at less expensive cities in Europe and then make your way to Italy using one of the discount airlines. These resources can help you find great flight deals.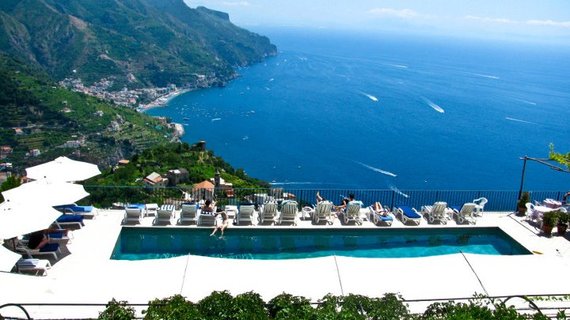 Step 2: Explore Your Sightseeing Options
When I decided to go to the Amalfi Coast, I wasn't sure how I was going to get there and where I was going to stay. My friend and I were on a budget and prices seemed expensive, plus we had to figure out the logistics of trains, buses and other transport. Enter Busabout, a tour company for the budget-minded traveler. I'm usually not one for multiple-day tours because some tours can be restricting and do not give you the opportunity to explore, but Busabout provided a lot of free time and included stops in Pompeii, the Amalfi Coast and Capri. Since we were based in Sorrento, our accommodations were less expensive and we were close enough to spend quality time in the towns along the Amalfi Coast as well as Capri (all included in the price!).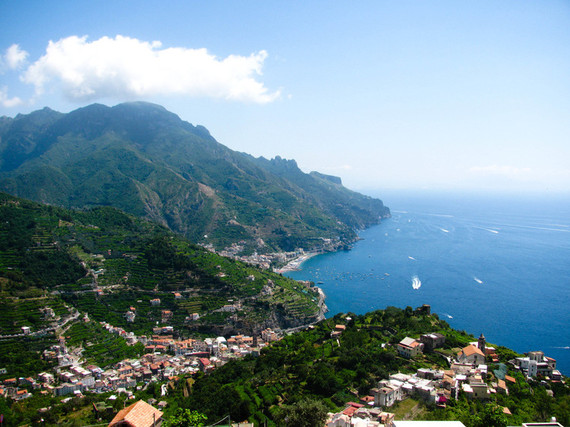 Step 3: Mix and Match
As I mentioned, I normally do not like multiple-day tours, but I'm generally okay with day tours and am a huge advocate for mixing and matching. By this I mean don't make your entire trip a tour, take some days before or after to do your own thing. This is exactly what my friend and I did while in the Amalfi Coast. We did the entire Busabout tour, but right before the bus returned to Rome, we said our goodbyes and went our separate ways in Positano, where we decided to stay for one extra day. It meant having to figure out our own transportation back to Rome, but that was as simple as taking the bus to the train and then making the two-hour journey back to Rome. Plus we had more time to admire this stunning view: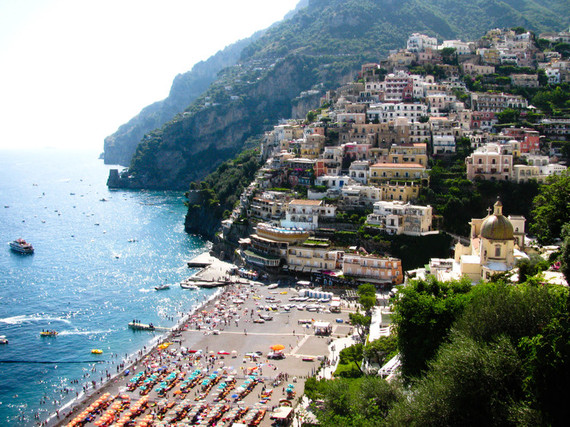 Overall, we loved the Amalfi Coast and found our solution to be a great way to see so much for a fraction of what it would normally cost. So the next time you're wondering how to get to the Amalfi Coast for less, remember to search for flight deals, explore your sightseeing options and don't be afraid to mix and match. Oh, and bring your most Vogue-style clothes!
A version of this post originally appeared on Tausha's travel site, The Globe Getter.