As many women can attest, walking around a city in sky-high heels is no mean feat. Parading around town in treacherous pumps is a skill to be learned like any other -- say, driving, or riding a bicycle.
And who better to teach the talent than a former footwear designer? The New York Post has introduced us to Victor Chu, who's developed a class to spread his podiatric wisdom to the heel-clad masses. The "stiletto whisperer," as the Post dubs him, Chu once worked to develop comfy kicks like Uggs and Reeboks, and partnered with dancer Cece Chin back in 2006 to devise a high-heel fitness routine, Legworks. The duo has added instructional, personalized classes to their offerings this summer. Chu explains his motivation to the Post:
"Ninety-five percent of women don't know how to walk in high heels. Women think heels are sexy because men think they're sexy. But you see women wear this pained expression and shuffle. I've seen guys giggle at them — it's not sexy. Bottom line is, you need to be fit to walk in heels with stability."
We ladies certainly would rather walk with poise than inspire laughter on the city streets. At $50 a class, Chu promises to correct high-heel missteps by encouraging engaged abs, relaxed hips and knees and perfect posture. Also important: stretching the calves and ankles to avoid cramping up.
The Post spoke to one stiletto student, Marnie Hampton, an investment banker who fears she needs to wear high heels to get ahead in her career. "Our managing director once said, 'To get the part, you have to look the part,'" she said. "You see the successful women in high heels. I'm not going to get ahead in ballet flats."
We can all agree heels were the wrong choice here: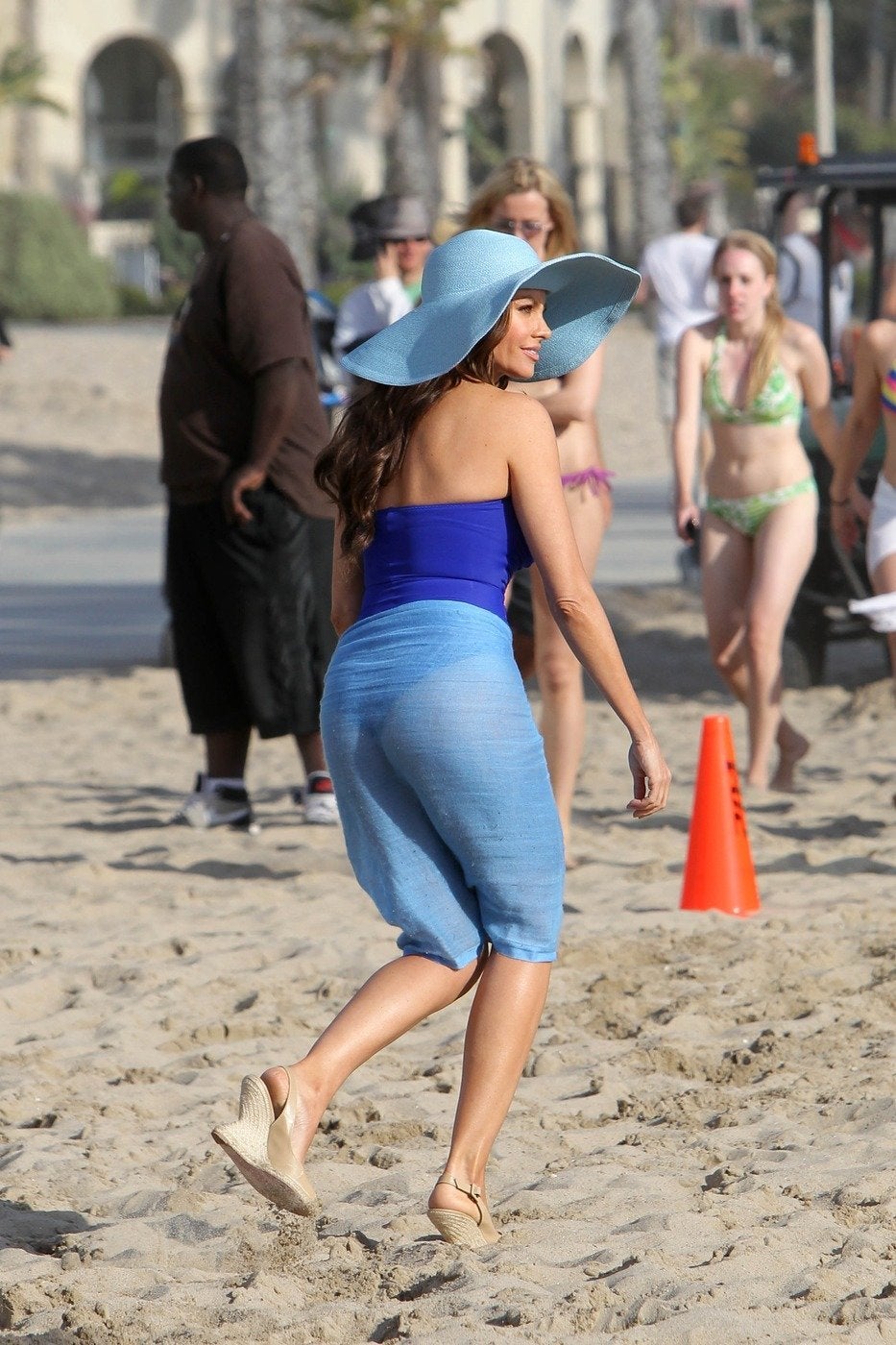 Celebrities Wearing Heels In Places They Shouldn't