There's a common misconception that a brooch is an accessory worn by someone 70+: the Queen of England, Madeline Albright, aged Park Avenue Socialites, you get the picture. However, we're here to dispel that notion, especially since this season, the pretty pins are making their way back into the accessories market. Seen on the runways of Oscar de la Renta and Lanvin, and on celebrities like Sarah Jessica Parker (a much more toned-down version of her famous "Sex and The City" flower pin), wearing a brooch is a timeless way to add some sparkle to your springtime ensemble.
Pin one on in the glamourous style of Elizabeth Taylor, use it as a utilitarian way to close a shawl, or turn it into an embellishment for a sharp clutch or dress, but before you do, keep these 4 styling tips in mind:
1. Mix old with new. Wear a vintage brooch with a structured, graphic print dress or sporty neon clutch for a look that's polished with added modern flair.
2. Placement is key. A brooch always works when worn, left or right, over the bust, but it can also be a surprising embellishment at the center of a buttoned up collar. Don't just start pinning brooches all over or in the middle of a dress or top.
3. Blazers and brooches are friends. A fresh way to put some punch into your go-to, tailored black blazer is to add a playful brooch to the lapel.
4. Dress up a boring bag. If you've got a plain purse you love to carry from day to night, adding a brooch to the top corner is a great way to carry it out for a dressier occasion.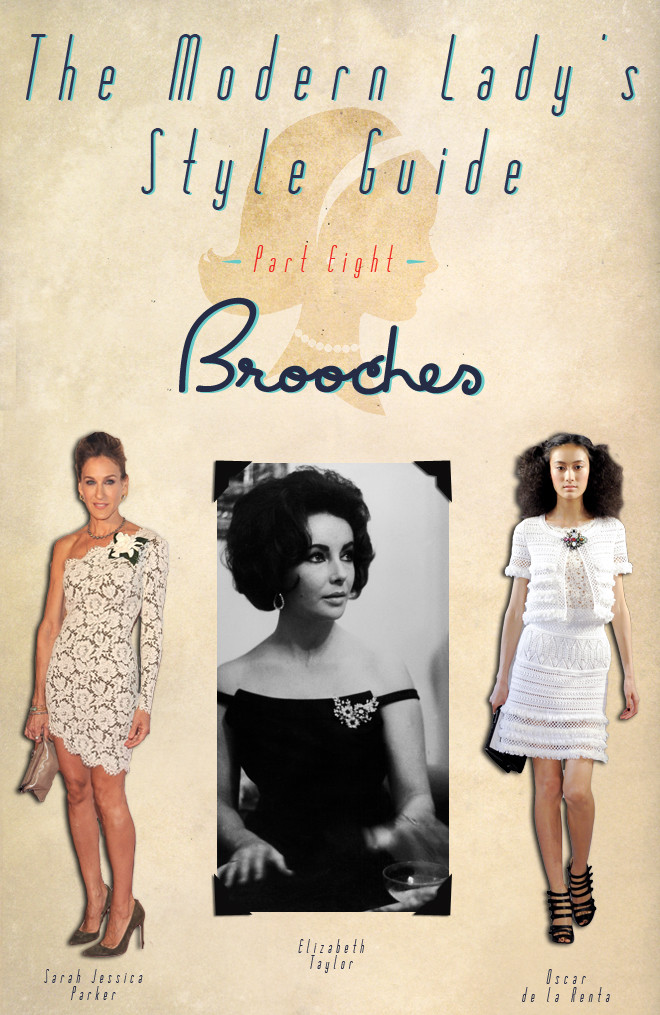 Getty/GoRunway, Art by Bobby Doherty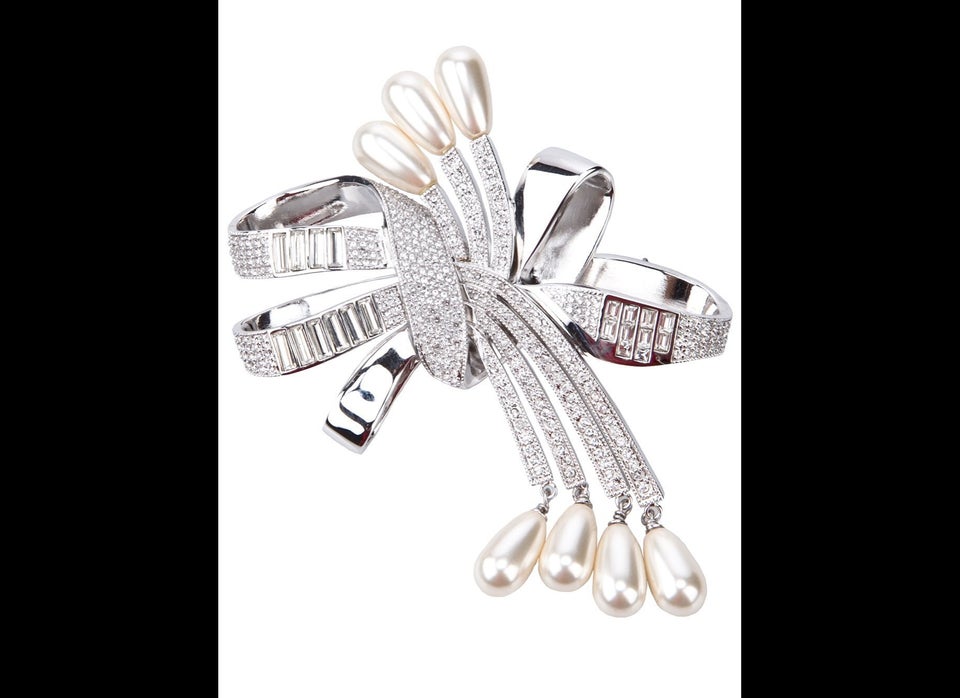 Related